What's summer without a Hong Kong junk boat party? If you're looking for a boat rental with inclusive junk packages, and also want to know what to expect on your first junk, read ahead!
Whether you're new to Hong Kong or have had your fair share of time at the Fragrant Harbour, crashing a junk boat party definitely needs to be ticked off your Hong Kong bucket list. Having said that, organising your own junk isn't that simple – from deciding which junk company to book with, when to go, junk catering, water sports packages and more, the choices can be overwhelming. To ensure smooth sailing in the planning process, we've put together a junk boat guide with our pick of some of the best boat rental companies. Plus, keep scrolling for need-to-know tips on when, where and what to bring on your next junk boat, especially if it's your first Hong Kong junk!
Read More: Junk Catering Hong Kong – Delicious Caterers For Your Junk Boat Trip
---
Holimood – A one-stop-shop for all your junk boat bookings
Some prefer a mellow squid fishing trip at night whereas some want to go all out and hire a luxury yacht that covers all the bases (including water sports and catering!). Whatever floats your boat, you can book it all through Holimood and earn rewards through each booking. As a Sassy tried-and-tested service, we can vouch for its timely responses and fuss-free bookings. Down for meeting new people? Book a ticket for Holimood's Boat Party Tickets for a unique (yet a very Hong Kong way) to make friends!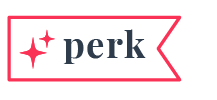 Use code SASSY5% for 5% off on selected boat rentals. Valid until Sunday, 31 March, 2024.
Holimood, Workshop 1, 9/F, Gravity, 29 Hing Yip Street, Kwun Tong, Kowloon, Hong Kong, WhatsApp: 5403 9901, Facebook: Holimood Yacht, Instagram: @yachtholimood, yacht.holimood.com
---
Asia Boating – All inclusive and affordable junk boat packages
From Classic Teak Junks to Luxury Cruisers and yachts, the ultimate party at sea awaits with Asia Boating. Forget about carrying cratefuls of beers, its all-inclusive packages come with free-flow drinks and food ($680 per person for junks and $980 per person for yachts). You can also explore packages that come with water slides, speedboats, flyboards and, if you're feeling fancy, a Thai massage to loosen up! Overall, your junk party with Asia Boating is customisable and can suit different needs – check out the complete list of packages on its website.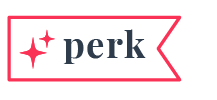 Use code ASIABOATING to book day charters for $7,800 (includes water sports, soft drinks and water) and night charters for $6,000 (includes karaoke, mahjong and fishing tools) – both packages are for a minimum of 20 people.
Asia Boating, 6376 1012, Facebook: Hong Kong Asia Boating, Instagram: @hkasiaboating, www.hk-asiaboating.com 
---
Charter Junks Hong Kong – All-inclusive junks perfect for corporate junk parties
Poppy and Kitty (the boat names!) are the gals to look for if you want an authentic Hong Kong junk experience. Both boats can host up to 32 people and each come with a range of water sports and high quality sound systems. For a fuss-free junk hire, look to its all-inclusive package that comes with free flow drinks and catering.
Onboarding can be at Central, Tsim Sha Tsui, Causeway Bay or Aberdeen.
Charter Junks Hong Kong, 5431 8894, www.charterjunkshk.com
Read More: Things To Do – Your Ultimate Hong Kong Bucket List

---
Entourage – Luxurious yacht at an affordable rate
Accommodating up to 50 people for any occasion – from birthday celebrations, wellness retreats, corporate events, weddings and more – and including a live DJ and inflatable swimming pool, Entourage has customisable junk packages to suit your needs. Check out what happened when Team Sassy hopped aboard for a day.
Onboarding is at Aberdeen Pier.
How much: Contact Entourage for the latest pricing.
Entourage, www.entourage.hk
Read More: 5 Tips To Take Your Junk Boat Party To The Next Level
---
Hello Hong Kong – Boat hire for half-day, full day and overnight sails
Equipped with a karaoke system (we had to mention that first!) and with food and beverage packages available, Hello Hong Kong offers junk boat rentals as well as exclusive sailing experiences. If you're looking to pop the question, book a three-hour romantic evening dinner cruise and it'll be a proposal for the books!
How much: From $10,200 for sail boats (three hours); from $18,800 for junk boats (four hours)
Hello Hong Kong, Aberdeen, Hong Kong, www.hellohongkong.com.hk
---
Orange Tree Cruises – Traditional Chinese junk boats charter
With two immaculately restored traditional teak Chinese junks at its disposal, you can't go wrong with either of Orange Tree's fully-catered day or evening cruise packages. Its boats each come with a fully equipped kitchen, bar and barbecue station, where an onboard chef will prepare your food and drinks, leaving you to sit back, relax and soak up the sun.
How much: From $1,050 per adult
Orange Tree Cruises, 9633 1942, www.orangetree.com.hk
Read More: 8 Places To Go Kayaking In Hong Kong
---
Hong Kong Yachting – Junk boats, sailing yachts and luxury cruises
With over 80 different boats to choose from and about 10 different packages, Hong Kong Yachting may be slightly higher on the budget scale but if you want a good time at sea, here's where to go. All-inclusive packages like the Ultimate Junk Boat Package includes breakfast, lunch, dessert and afternoon tea, as well as inflatable slides and a trampoline.
How much: Starting from $780 per person for a junk boat charter including food and beverages.
Hong Kong Yachting, 2504 Universal Trade Centre, 3 Arbuthnot Road, Central, Hong Kong, 2526 0151, hongkongyachting.com
---
Jaspas Junks – Junk boat hire with Western menu and free-flow drinks package
Offering traditional junk boats, Jaspas operates out of Pak Sha Wan pier just outside Sai Kung and promises a day of sand, surf and sea with its great packages. Boats include free-flow drinks and a buffet of freshly cooked food. Coach charters to Sai Kung can also be arranged.
How much: Contact Jaspas Junks for the latest pricing.
Jaspa Junks, 2792 0970, www.casteloconcepts.com
Read More: 10 Books To Read By The Pool This Summer

---
SEA-E-O Boating – Luxury cruises and junk boat rental with squid fishing options available
Departing from either Central or Sai Kung, SEA-E-O offers packages for day and evening charters, birthdays, proposals, weddings and more. Its Infinity Yacht is floating luxury, sleekly designed with a bar table, karaoke system and bean bags, but if that's too pricy for you, you can always opt for the Inspiration Junk Package that comes with food and beer.
How much: Starting at $850 per person for an all-inclusive junk boat package.
SEA-E-O Boating, WhatsApp: 5489 4061, www.sea-e-o.hk
Read More: Where To Celebrate Your Birthday In Hong Kong – Top 12 Birthday Party Ideas

---
Aqua Luna – An iconic Hong Kong junk with good food guaranteed
This iconic red-sailed junk offers 45-minute harbour trips plus longer day cruises around Stanley and other parts of Hong Kong. And since it's run by the Aqua restaurant group, you can even book an evening cruise followed by dinner at Hutong, or a day-time dim sum cruise with gourmet delights on offer from Dim Sum Library.
Do note that these are public hires, for private rentals (of up to 80 people), reach to 2116 8821.
How much: Prices start at $230 per adult for a 45-minute Harbour Cruise
Aqua Luna, 2116 8821, www.aqualuna.com.hk
---
Tips For Your First Hong Kong Junk Boat Party
Best Months To Go On A Junk Boat
Depending on what kind of experience you're after, you can either head out on a day trip to one of Hong Kong's many beaches (here are a few of our faves), or you can hire a junk boat in the evening for a fun night between the stars and the sea. Both are great, but day junks are generally better value-for-money as they last longer (seven hours instead of four).
Junk boats get snapped up fast, so try your best to book at least one month in advance. Peak junk season typically lasts from around May to September, so if you'd like to hire a boat for the summer, it's time to get planning!
Read More: What To Know About Reef-Safe Sunscreen & Where To Buy It In Hong Kong

---
Some Good Destinations For Junk Boat Trips
There are various locations that junks depart from, including Central, Causeway Bay, Aberdeen and Sai Kung. You can usually request your stopping place, but it depends on the junk company and the captain (not to mention the unpredictable Hong Kong weather!) as to where you end up.
However, if you do get a say in your final destination, we recommend Lamma for some tasty seafood or Deep Water Bay to sunbathe by the shore. Sai Kung, Clearwater Bay, Turtle Cove and Stanley Bay are also excellent options.
---
What To Bring On A Junk Boat
A towel
A change of clothes
Flip-flops
Sunglasses
Seasickness tablets (if necessary)
A floaty/noodle/lilo
If you're picky, your own shampoo and toiletries for the end of the day
If you're bringing your own food, make sure it is actually on board before you set sail
A camera or phone to take photos
A "dry-bag" can definitely come in handy, making sure your valuables don't get splashed with seawater
Read More: Where To Buy Women's Swimwear In Hong Kong

---
Editor's Note: "Your Ultimate Hong Kong Junk Boat Guide" was most recently updated in May 2023 by Fashila Kanakka.