Level up your next corporate lunch or dinner party with an impressive spread of party food, finger food and more with the help of these food catering services in Hong Kong.
Whether you're organising a birthday bash at home or need to make that next corporate lunch a little more exciting, the most important thing (in our opinion!) is always the food. So why not leave the hard work to the professionals and have it all taken care of by some of the finest caterers in town? We've rounded up some of the best catering services in Hong Kong, serving up everything from finger food and salads to cocktail menu canapés, as well as some private kitchens. Scroll through to find what best suits your party needs…
Read More: Your Guide To Beer, Spirits And Wine Delivery In Hong Kong
---
Hong Kong Personal Chef – High-end BBQ catering and bespoke dinner party service
Helmed by Sassy favourite Chef Tom Burney (founder of "Hong Kong's Greenest Caterer" Invisible Kitchen), Hong Kong Personal Chef is here to take your private gatherings to the next level. Specialising in high-end dinner parties and BBQ catering (from $490 per person), Chef Tom stays true to his eco-roots, using sustainable and homegrown ingredients to create tailor-made menus for you and your guests. Imagine enjoying Chef Tom's specially blended beef burgers and garlic-buttered sustainable lobster fresh off the grill. Having previously catered for the likes of Lady Gaga, Chris Hemsworth, Keanu Reeves and the Sassy team (to name but a few!), we're confident Hong Kong Personal Chef will deliver.
Hong Kong Personal Chef, WhatsApp: 6906 6275, Facebook: Hong Kong Personal Chef, Instagram: @cheftomburney, hongkongpersonalchef.com
---
Catering Hong Kong – Last-minute catering services on a budget
Got a party of people to feed? Catering Hong Kong can help you find the right caterer for your event from its trusted network. Search the site by catering mode, culinary style and type of event and receive a detailed proposal and express quote within 24 hours (talk about quick!). This one-stop platform will put together a catering package to suit your needs and budget. Plus, as the cherry on top, the service provided by Catering Hong Kong is entirely free, so you're guaranteed the best price on the market with zero commission.
Catering Hong Kong, www.catering-hongkong.com
---
Bain Marie – No-fuss, zero-waste food catering services
Is it your turn to organise the next corporate lunch or dinner with friends? Leave the cooking and cleaning to the pros at Bain Marie. Simply place your order at least 48 hours in advance and have it delivered to you fresh on the day in plastic-free packaging. The food is prepared on the day by the in-house culinary team using tried-and-tested homemade recipes. Once your party has had their fill, put all your empty dishes and cutlery back in the box they came in to be collected the next morning. See now that wasn't so hard!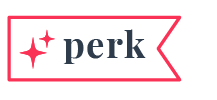 Use the code BMSASSY5 for a 5% rebate. Offer valid until Wednesday, 31 January, 2024.
Bain Marie, 4 Heung Yip Road, Unit 21a, Wong Chuk Hang, Hong Kong, 5649 6048, Facebook: BAIN MARIE, Instagram: @bainmariehk, bainmariehk.com
---
Ali Oli Bakery & Café – Tailored gourmet catering services
Bringing a taste of Europe to Hong Kong, this family-run bakery offers tailored gourmet catering services to suit your every need. Whether you're looking for a sit-down or buffet lunch, a cocktail party, private home dining and more, the team is on standby to satisfy you and your guests with a menu of international cuisines, including Italian, Moroccan, British, Indian and other Asian. You can decide if you want the food to be cooked on-site or in its kitchen and brought to your event venue, ready to serve. 
Ali Oli Bakery & Café, G/F, 11 Sha Tsui Path, Sai Kung, New Territories, Hong Kong, 2792 2655, www.alioli.com.hk
Read More: The Best Bakeries In Hong Kong
---
Delicious – Bespoke dinners and finger food buffets
Dedicated to providing a memorable dining experience, the Delicious team is at your beck and call. Whether you're after a casual finger food buffet or a three-course dinner, Delicious has both the knowledge and experience to pull it off with aplomb, all while keeping to your budget and timeline requirements — plus, they also offer equipment rental and on-site wait staff to boot.
Delicious HK, WhatsApp: 6131 3013, www.delicious-hk.com
Read More: Top Butcher Shops In Hong Kong
---
Gingers – Simple cocktail party and BBQ buffet packages and more
This boutique catering company has been in the business for more than 20 years, with no signs of slowing any time soon. Take your pick from a range of packages, some of which come with on-site chef services included! We've heard great things about Gingers' BBQ Buffet Party — hello Banana Leaf Cod Fillet and Courgette Mac 'n' Cheese! And for something lighter, you can't go wrong with the canapé selection that comes with the Simple Cocktail Party option. Equipment rental charges apply separately.
Gingers, Flat B, 9/F, E Tat Factory Building, 4 Heung Yip Road, Wong Chuk Hang, Hong Kong, 2964 9160, WhatsApp: 9160 4411, www.gingers.com.hk
Read More: Where To Celebrate Your Birthday In Hong Kong – Top 12 Birthday Party Ideas
---
HABITŪ – Well-rounded catering options and complimentary table setup
HABITŪ has a passion for food and comfort, which is evident in its well-rounded catering options. Menus feature everything from comforting soups, refreshing salads, hearty lunchboxes (with dishes such as French Yellow Chicken and vegetarian options like Mushroom Cauliflower Rice), gourmet sandwiches and more. Complimentary table setup is included with every order, and for the ultimate experience, consider hiring one of the brand's Catering Butlers who can take care of everything from event planning to white gloves waiting for you.
Sassy Tip: Enjoy a complimentary hour of butler service during the day of your event if you spend more than $10,000!
HABITŪ, various locations across Hong Kong, 3550 0023, WhatsApp: 9794 9223, www.habitu.com.hk
Read More: Your Guide To Vegan & Vegetarian Restaurants In Hong Kong
---
Knead – Healthy finger food with free delivery across Hong Kong
Proving that healthy doesn't have to mean boring, Knead is a go-to for its freshly-made sandwiches, tasty salads, delicious canapes and homemade sweet treats. Whether you're organising an office event, junk or birthday bash, Knead has something for everyone and every occasion (including breakfast, and plenty of veggie and vegan options!) — and it's available for delivery anywhere in Hong Kong. The Regular Lunch Set works out to just $115 per person, and includes a full spread of sandwiches, along with a salad and brownies, while the junk packages have the option to include alcohol too — talk about a one-stop shop! Order online for fuss-free convenience, and don't forget that you can also book its Sheung Wan location for private parties.
Knead, 28 Jervois Street, Sheung Wan, Hong Kong, 2851 7778, www.kneadhk.com
Read More: Where To Find The Best Sandwiches In Hong Kong
---
MO Catering – Asian and Western selection by the Mandarin Oriental catering team
It goes without saying that the quality of catering from Mandarin Oriental is exquisite. Under the leadership of Executive Chef Robin Zavou, the MO Catering team are old hands at making your feasting dreams come true. The world is truly your oyster here, with the team having previously created menus inspired by fashion collections and the four elements. Cuisine-wise, both Asian and Western options are available, including crowd-pleasing choices for breakfast.
Mandarin Oriental, 2825 4822, www.mandarinoriental.com
---
Monsieur CHATTÉ – Cheese platters, charcuterie, fruit platters and more
Best known for its epic salad bar, Monsieur CHATTÉ's wholesome catering options bring us fresh flavours and hearty comfort with cheese platters, charcuterie, savoury tarts and more. Whatever you do, don't sleep on dessert — we're talking cannelés, brownies and chocolate cake galore! Create your own dream menu from the à la carte options, or opt for one of the sets for easy convenience.
Monsieur CHATTÉ, G/F, 91 Jervois Street, Sheung Wan, Hong Kong, 2515 0478, www.monsieurchatte.com
Read More: Where To Buy Cheese In Hong Kong
---
Pomegranate Kitchen – Modern Mediterranean and Middle Eastern menus
This pick hardly needs any introduction; since opening way back in 2011, Pomegranate Kitchen has become a city-wide favourite for its catering, events and private dining services. Though the talented team can turn their hand to a range of European and Asian cuisines, Pomegranate is most beloved for its take on modern Mediterranean and Middle Eastern dishes. Browse the extensive menu to build your dream dinner, or let the experts take charge — either way, you're in for a feast to remember.
Sassy Tip: Pomegranate Kitchen's spacious, minimalist Wong Chuk Hang location is perfect for events of all kinds — there's even a 2000 sq. ft. terrace perfect for dining under the stars.
Pomegranate Kitchen, Unit 4B, Sing Tech Factory Building, 44 Wong Chuk Hang Road, Aberdeen, Hong Kong, 2580 0663, www.pomegranate.com.hk
Read More: Your Guide To Outdoor Dining – The Best Al Fresco Restaurants In Hong Kong
---
R&R Bagels – Bagel sandwiches, bagels and cream cheese tubs
We've waxed lyrical about R&R's deliciously chewy bagels many times before, so of course, we'd be the first to advocate for a bagel-laden feast to keep us going through our next team meeting. Its Catering Bundles accommodate up to 30 people and can be delivered straight to your door for easy convenience. Each bundle includes a selection of bagel sandwiches, bagels and cream cheese tubs, priced from $695 for a group of 10. Orders must be placed 24 hours in advance.
R&R Bagels, various locations across Hong Kong, 2178 5168, www.randrbagels.com
---
Relish Kitchen – Full "concept-to-completion" catering service
A staple when it comes to catering companies in Hong Kong, Relish Kitchen is your ultimate one-stop-shop for events. In addition to making delicious food, the team can help out with decor, production and event planning for a true "concept to completion" service. From picnics to high tea and vegan bento boxes, Relish is ideal for those looking to amp up their usual canapé options, with catering that can be delivered straight to you or served in its Wong Chuk Hang event space. FYI, the Relish homemade jams, dressings and chutneys make for lovely party favours for your guests!
Relish Kitchen, 22D, Yally Industrial Building, 6 Yip Fat Street, Wong Chuk Hang, Hong Kong, 3481 1924, www.relish.com.hk
Read More: Afternoon Tea In Hong Kong – Where To Go For High Tea
---
Shamrock Catering Group – Food catering services for all occasions
Dubbed the "caterer of all occasions" Shamrock may specialise in sandwiches, but it will delight your taste buds with other scrumptious Asian and Western-inspired dishes too. Whether you're looking to sink your teeth into some yummy mini bacon and mushroom quiches or a tandoori chicken sandwich, the options are plentiful. This pick is fab at accommodating special requests!
Shamrock, 19/F, Leader Centre, 37 Wong Chuk Hang Road, Aberdeen, Hong Kong, 2547 8155, WhatsApp: 5928 5447, www.shamrock.com.hk
---
Ta Pantry – A refined junk boat catering menu
Fine dining meets catering at Ta Pantry. Though typically better known as a private kitchen, this pick delights with a Boat Catering menu that's perfect for pairing with your day at sea. Marrying elements of Asian cuisine and French culinary technique, expect dishes inspired by Founder Esther Sham's childhood and life experiences, including Scottish salmon with acacia honey, cockles, shiitake mushrooms, okra and genmaicha stock; Watermelon gazpacho; Boston lobster tail and more.
Ta Pantry, 1A, Star Street, Wan Chai, Hong Kong, 2521 8121, ta-pantry.com
Read More: Junk Catering Hong Kong – Delicious Caterers For Your Junk Boat Trip
---
Editor's Note: "Your Guide To Catering Companies In Hong Kong" was originally published in September, 2014 and was most recently updated by Nicole Moraleda in October, 2022.