Make your next holiday one to remember at one of these unique hotels and offbeat retreat stays in Asia.
We can't wait for a break — and we're planning on making the next one our most unique holiday yet! After more than three years of restrictions and quarantine protocols, we'd say 2023 is finally the year for travel. As borders near (like right across from us near and all over Asia!) and far open up, maximise your annual leave, grab a ticket, pack your bags, and say a (temporary!) goodbye to staycations and hello to real, good old vacations. Make your first trip abroad extra special by booking a stay at one of Asia's 11 most unique hotels and making it a holiday to remember.
Read More: 5 Direct Flight Destinations From Hong Kong You Might Not Have Thought Of
---
Villa Alam Mountain — Ubud, Bali, Indonesia
Villa Finder promises a truly unforgettable holiday experience, boasting over 28 destinations worldwide including Bali, Indonesia, Phuket and Koh Samui, Thailand and Sri Lanka. We're highlighting Villa Alam Mountain, a gorgeous two-bedroom bungalow in the heart of Bali, situated by a 350-year-old village with rich cultural traditions. Perfect for nature and history lovers, you'll have direct access to scenic hiking trails and picturesque views of rice fields, forests, hot springs, waterfalls and mountains. You won't want to miss the sunrise!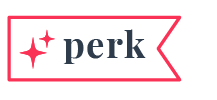 Use the code SASSY to get $300 off on a minimum booking of $5,000. Simply mention the code when you're making your reservation.
Villa Alam Mountain, www.villa-bali.com
Villa Finder, +852 5803 5658, Facebook: Villa Finder, Instagram: @villafinder, www.villa-finder.com
Read More: Bali Resorts For Beginners – Where To Stay And What To Do
---
Taj Lake Palace — Rajasthan, India
Originally an 18th-century palace used by the Mewar Royal family, the Taj Lake Palace was converted into a heritage hotel in the 1960s. It floats in the middle of Lake Pichola in Udaipur, Rajasthan (quite literally, the land of kings!), and boasts 65 luxurious rooms and 18 grand suites that each offer a breathtaking view of the neighbouring City Palace and the natural wonders that surround the hotel. Plus, the James Bond film "Octopussy" was shot at this very location.
Taj Lake Palace, www.tajhotels.com
Read More: 12 Luxury Resorts In Asia To Put On Your 2023 Travel Bucket List
---
Sekeping Serendah — Selangor, Malaysia
Fully immerse yourself in nature at Sekeping Serendah in Serendah, Malaysia. Think of it as less of a traditional hotel stay and more as a private forest retreat. Here you can escape the hustle and bustle of the city and find serenity in the form of a glass house that floats above the tropical rainforest floor, complete with transparent, open sheds.
Sekeping Serendah, www.sekeping.com/serendah
Read More: How To Get Your Hands On The 80,000 Free Airline Tickets For Hong Kong Residents
---
Koshu Nishiyama Hot Spring, Keiunkan — Yamanashi, Japan
Named "the world's most historical inn" by the Guinness Book of World Records, Koshu Nishiyama Hot Spring, Keiunkan boasts over 1,300 years of history and free-flowing natural hot springs. It's located at the foot of the South Japanese Alps in the Yamanashi Prefecture — making it a must-visit if you're looking for the ultimate tranquil getaway.
Koshu Nishiyama Hot Spring Keiunkan, www.keiunkan.co.jp
Read More: City Breaks In Asia – 5 Direct Flight Destinations From Hong Kong
---
Buahan, Banyan Tree Escape — Bali, Indonesia
Located nearby a small Buahan village in the heart of the Balinese jungle is Buahan, Banyan Tree Escape. Its "no walls, no doors" design allows guests to soak in the tropical landscapes of the island — a place where you'll wake up to birdsong and the sights of rice fields, peak mountains, alongside the Ayung River and its untouched waterfall. Plus, did we mention that there's an open-air bamboo spa on site?
Buahan, Banyan Tree Escape, escape.banyantree.com
Read More: Destination Weddings In Asia – Best Locations And Hotels
---
Avana Retreat — Hòa Bình, Vietnam
Four heated infinity pools and 36 gorgeous villas spread across 15 hectares of land. Welcome to Aaena Retreat! This luxurious eco mountain retreat is an idyllic place to rewind and reset, as you experience the all-encompassing beauty of the vast rural Mai Chau Valley. Surrounded by forest, rice fields, mountains and waterfalls, this is an off-the-beaten-track choice for adventurous travellers.
Avana Retreat, avanaretreat.com
Read More: 9 Sustainable And Eco Hotels To Put On Your Travel Bucket List
---
LUX* Chongzuo — Guangxi, China
Located on the banks of the Mingshi River at the edge of China and Vietnam, LUX* Chongzuo is a tropical luxury resort with an interesting mix of influences. Its lush, picturesque gardens and karst rock formations promise to help you master the art of slow living — and the 35-metre-long infinity pool and rooftop where you can bask in golden light don't hurt either.
LUX* Chongzuo, www.luxresorts.com
Read More: Sassy's Quick Guide To Macau
---
La Lanna Resort — Chiang Mai, Thailand
La Lanna Resort in Chiang Mai, Thailand has some of the most unique rooms you'll ever find. Think beautiful bungalows with fittings like moving beds, terraces, waterfall curtains, and private jacuzzi tubs and pools, all situated in fresh open-air greenery.
La Lana Resort, www.facebook.com/lalannaresort
---
Hotel Everest View — Solukhumbu, Nepal
One of the highest-placed hotels in the world, Hotel Everest View is located 13,000 feet above sea level and offers a 360-degree view of the magnificent Himalayan mountain range and its peaks. Each of its exclusive rooms gives you a view of Mount Everest, and the resort is situated perfectly to make it easy to explore nearby villages, treks and landscapes. And we can't forget its luxurious dining experiences.
Hotel Everest View, hoteleverestview.com
---
Aman Summer Palace — Beijing, China
Step back in time at Aman Summer Palace, a boutique hotel situated just steps away from the East Gate of the Forbidden City UNESCO World Heritage Site. Housed at the very pavilions that once served as imperial waiting rooms for guests of Empress Dowager Cixi, this peaceful retreat captures the essence of Chinese history and culture with exquisite Ming Dynasty-inspired furnishings and stunning Qing Dynasty architecture.
Aman Summer Palace, www.aman.com
Read More: The Best Hotel Staycations In Hong Kong – Easter Staycations & More
---
Taprobane Island — Sri Lanka
A private island that's played host to royalty, presidents, writers and eccentrics, Taprobane Island is two and a half acres of tropical fantasy. This is Sri Lanka's only privately-owned island, and boasts a neo-palladian mansion that promises to cater to your every need. What's more, this romantic island villa is only accessible by wading through the sea on an elephant, unless, of course, you'd fancy a swim.
Taprobane Island, taprobaneisland.com
---
This article contains editorial selections and paid partnerships.
Main image courtesy of Buahan, Banyan Tree Escape via Facebook, image 1 courtesy of Villa Finder, image 2 courtesy of Taj Lake Palace, image 3 courtesy of Sekeping Serendah, image 4 courtesy of Booking.com, image 5 courtesy of Buahan, Banyan Tree Escape via Facebook, image 6 courtesy of Avana Retreat via Facebook, image 7 courtesy of LUX* Chongzuo via Facebook, image 8 courtesy of La Lanna, image 9 courtesy of Booking.com, image 10 courtesy of Aman Summer Palace, image 11 courtesy of Taprobane Island.