Looking for a nail salon near you? Whether it's for a fuss-free manicure and pedicure or all-out nail art, here are the best nail salons in Hong Kong.
A freshly done manicure — whether it's a single-colour polish or delicately drawn nail art — is an instant confidence booster and the perfect self-care therapy (combine it with a spa day!). Lucky for us, Hong Kong has a vast range of nail salons, for all your trimming, styling and polishing needs! We've even tried and tested some of these salons and can vouch for their quality service, so without further ado, bookmark our glorious list of nail salons in Hong Kong (to refer to a friend or two!).
Read More: Top Spas In Hong Kong – Massage, Facials And More
---
My Perfect Body – Innovative and long-lasting pedicures
A top-of-the-line beauty and training centre in Hong Kong, My Perfect Body specialises in the most innovative beauty techniques. Check out its new iPedicure offering — a patented pedicure that gently removes dead skin as well as preventing cuticle tiering, hangnails and other foot and nail problems. The treatment is done by highly skilled nail technicians called podologists and promises long-lasting results, making your feet feel baby soft. Don't forget to book your appointment here before you go!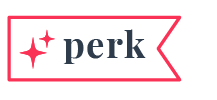 Use code sassy2023 to save $200 when booking the iPedicure SPA Soft Gel treatment. Valid only with pre-payment and until Sunday, 31 December, 2023 (T&Cs apply).
My Perfect Body, 1/F & 3/F, 16 Wyndham Street, Central, Hong Kong, 2561 7272, WhatsApp: 9768 5059, Facebook: MY Perfect BODY, Instagram: @mypb_hk, www.mypb.com.hk
---
Hannah Nail Beauty – Manicures, pedicures, massage therapies, eyelash and eyebrow services
Using the latest technologies and trends in the nail industry, Hannah Nail Beauty is suitable for all – including pregnant women. The friendly and experienced staff can replicate any design you bring to the table, or you can take a look at its Instagram page that's overflowing with nail inspo to see what tickles your fancy. You can also book yourselves an eyelash extension appointment – for natural, fluffy lashes – and eyebrow threading to make it a full-on spa day.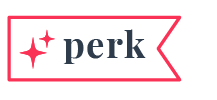 Use code SASSY10 to get 10% off treatments. Valid from Saturday, 1 July, 2023 to Sunday, 30 June, 2024.
Hannah Nail Beauty, 2A, 2/F, 108-110Wellington Street, Central, Hong Kong, WhatsApp: 9401 1699, Instagram: @nail.studio.hk, www.hannahnailsbeauty.com
---
Amelie – Enjoy your mani-pedis on a massage chair!
Grab your girlfriends, it's the ultimate spa date! Amelie is a newly opened American-style beauty salon sourcing the best of nail polishes from across the globe, as well as jacuzzi foot baths and back massage chairs for you to let loose and spoil yourselves. Plus, you can book the entire place to yourselves if you're throwing a private party (any bridal showers coming up?) and add on other services like body massage, waxing, eyelash extensions and eyebrow grooming. Pop the bubbly and get booking (via phone or Instagram DMs)!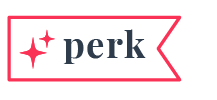 Use code SASSY to get 10% off bookings. Valid until Saturday, 30 March, 2024.
Amelie, 52 Po Hing Fong, Sheung Wan, Hong Kong, 9014 7614, Instagram: @amelie_beauty_lounge, www.facebook.com/amelie.beauty.lounge
---
Canary –Japanese nail salon in Central with nail art
This Japanese nail and eyelash salon is a superb choice if you're looking for manicures and pedicures painted with the utmost care and attention to detail. Soft gel manis cost $530 whereas hard gel starts at $700 and Canary offers nail services to the gents too—– if you know you'll be back on the regular, opt for the packages to get the most bang for your buck.
Canary, 9/F, Man Cheung Building, 15-17 Wyndham Street, Central, Hong Kong, 2537 0338, www.canary.com.hk
Read More: Where To Get Lash Lifts & Eyelash Extensions In Hong Kong
---

Ooh La La Nails – Top nail salon in Wan Chai with a team of experienced nail artists
Experts in shellac, soak-off, hard gel and acrylics, Ooh La La Nails prides itself in Russian-style manicure and pedicures; a technique that uses an electronic file to remove any excess skin around your nailbed without cutting the nail too aggressively. Top tip — the nail technicians here are great at nail art; simply bring in an image of the design you want and they'll recreate it exactly.
Ooh La La Nails, Room 2302, 23/F, Bayfield Building, 99 Hennessy Road, Wan Chai, Hong Kong, 5138 3866, www.oohlalanailscc.com
Read More: Local Vegan, Cruelty-Free & Sustainable Beauty Brands We Love
---
Pikapika – Nail salon in Causeway Bay with Swarovski nail art and fuss-free manicures and pedicures
Pikapika is still one of the best-kept secrets amongst those in the know. It offers a bunch of affordable natural nail treatments ($150 for a manicure or $280 for a pedicure) and soft gel starting at $380. Be warned — the owner has adorable cats who slope around the salon and love to be cuddled!
Pikapika, Flat B4, 2/F, Kingston Building, 2-4 Kingston Street, Causeway Bay, Hong Kong, WhatsApp: 61696069, www.pikapikanails.com
---
Nailed It by H.T – Nail salon in Causeway Bay also offering eyelash services
Hidden in Time Square's Facesss, Nailed It by H.T only uses cruelty-free products in its beauty services. Skilled in nail art and gel nail application, you can even get your eyelash extensions done here too! Prices start at $499 for a gel manicure with nail art, and did we mention this nail salon is pet-friendly and has its very own resident cat!
Nailed It by H.T, Shop 401, 4/F, Times Square, 1 Matheson Street, Causeway Bay, Hong Kong, WhatsApp: 6855 6088, www.instagram.com/nailedithk
---
Nail Jolly – Chic and comfortable nail salon for a manicure that'll last
Sit back and relax at this comfortable salon. The friendly staff give it a cosy feel, and we love the little touches that add to the experience. The Express Manicure (done in just 3o minutes) is such a bargain for $120 but if you have some time in hand, go all out with the Signature Gel Manicure (starting at $748). FYI, Octopus payment is accepted (if you're looking to spend your consumption vouchers!). 
Nail Jolly, various locations across Hong Kong, www.nailjolly.com
Read More: Hair Removal Salons In Hong Kong – Where To Get Waxing, Laser Hair Removal & More
---
Tinted. – The nail salon for nail art lovers!
If you've already stumbled across the terracotta pink walls and effortless cool interior of Tinted., odds are you've been back since. Using predominantly 7-Free and bio-seaweed gels from NCLA, in addition to pregnancy-safe hand care products, Tinted. has quickly become a staple manicure stop for nail art lovers across Hong Kong.
Tinted. 5/F, 18-20 Pak Sha Road, Causeway Bay, Hong Kong, 6012 6444, www.tintedhk.com
Read More: Top Eyebrow Services In Hong Kong – Microblading, Threading, Brow Tinting & More

---
The Mandarin Salon at The Mandarin Oriental – Luxurious nail treatments worth the splurge
For those looking to really treat themselves, opt for a Signature Mandarin Manicure ($600) or its Pedicure for ($750) and you will be rewarded with impeccable service and top-notch treatment. Only organic products are used for the signature treatments, and you'll be invited to choose your own essential oils to be blended into the creams used on your hands and feet.
The Mandarin Salon, The Mandarin Oriental, 5 Connaught Road Central, Central, Hong Kong, 2825 4800, www.mandarinoriental.com
---
Carte Blanche – Hong Kong nail salon also offering facials, massages hair styling and brow services
If you adore the Japanese beauty aesthetic, Carte Blanche is the salon for you. The cheapest manicure and pedicure options are $350 or $550, respectively. The gel nail options are pricier than others in the city, with a Shellac mani starting at $550 or Shellac pedi from $750, but we think the expertise of the technicians justifies the price tag.
Carte Blanche, Shop 277 & 277A, Level 2, Mira Place 2, 118-130 Nathan Road, Tsim Sha Tsui, Kowloon, Hong Kong, 2739 1960, WhatsApp: 6169 9950, carteblanche-hk.com
Read More: Hair Salons In Hong Kong – Where To Get Your Hair Cut, Coloured & More
---
Suki Nail – Affordable nail art and nail treatments
Suki Nail is a sure choice for cleaning up cuticles and adorning unique nail art designs to your fingertips. Choose from flat or 3D art designs, or the addition of sparkling, Swarovski stones; a standard manicure here starts from $118 and hard/soft gel application from $298.
Suki Nail, 18/F, Siki Centre, 21-23 Jardine's Bazaar, Causeway Bay, Hong Kong, 8208 6386
Suki Nail, 2/F, 5 Humphrey Avenue, Tsim Sha Tsui, Kowloon, 8208 6388, www.sukinail.com.hk
---
The Feel Good Factor – Affordable nail services done in the nick of time!
The Feel Good Factor strives to provide affordable treatments in a hygienic and enjoyable setting and boy, does it succeed! Prices are fairly reasonable, and the choice of colours is extensive. The express manicure ($180) and express pedicure ($280) are both completed in just 20 minutes so you'll always be able to squeeze in a speedy pampering session.
The Feel Good Factor, 2/F, Winsome House, 73 Wyndham Street, Central, Hong Kong, 2530 0610, WhatsApp: 9336 8831, feelgoodfactor.com.hk
---
More Nail Salons In Hong Kong
Read More: Tattoo Shops, Studios & Parlours In Hong Kong

---
Editor's Note: "Your Guide To Nail Salons In Hong Kong" was originally published by Catherine Leng and most recently updated in May 2023 by Fashila Kanakka. With thanks to Sakina Abidi for her contribution.