Junk catering in Hong Kong provides essential fuel for boat parties! Complete your boozy junk boat trip with party catering from Cali Mex, Shamrock Catering and more…
Although certain junk boat packages come with onboard catering, they may not always fit your taste or dietary needs. We love going the extra mile in planning a junk party, whether you go for a full-on buffet with free-flow drinks, or hearty and healthy alternatives to keep it light (can't be bloated for water sports!). These junk catering packages in Hong Kong are just what you need for a hassle-free boat party at sea.
Read More: Your Ultimate Hong Kong Junk Boat Guide
---
Cali-Mex – Festive Mexico-inspired menus and sharing trays
Fresh, festive and full of flavour, Mexican fare is a foolproof crowd-pleaser. Aptly named after dreamy destinations like Cancún, La Jolla and Santa Monica, Cali-Mex's catering menus have us California dreaming. With packages fit to feed 10, tuck into large platters of tortilla chips, guac salsa, freshly rolled burritos, quesadillas and more. And if that's enough, you can always add on extra sharing trays to satisfy your motley crew. Junk boat catering packages can be customised to accommodate vegetarians, vegans and other requests.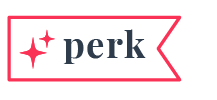 Enjoy a free case of Corona Beer or three bottles of Prosecco for every $2,000 spent using the code "SassyCMJunks". Offer valid until Friday, 1 September, 2023.
Cali-Mex, info@cali-mex.com, Instagram: @calimex_hk, www.cali-mex.com
Read More: The Best Mexican Restaurants In Hong Kong
---
Pomegranate Kitchen – Mediterranean junk catering menu
This luxe catering company and private kitchen is renowned for its tasty Mediterranean fare. The "Feasting on the High Sea" junk catering menu starts at $100 per head and includes a selection of dips, Freshly Baked Turkish Bread and Pomegranate Brownies. If you're feeling extra peckish, you can add a Cheese Platter for an additional $1,200.
Pomegranate Kitchen, 6192 2014, www.pomegranate.com.hk
Read More: Your Guide To Catering Companies In Hong Kong
---
Oolaa – Build your own junk catering menu
For $350 per person, build your own catering menu from Oolaa's selection of starters, salads, main courses and desserts. The junk package also comes with pita and dips, including olive tapenade, baba ghanoush and hummus. Pick up your food, packed in disposable trays ready to be served (with plates and cutlery included), at an Oolaa branch or arrange delivery to your pier.
Oolaa, 2796 6988, www.oolaagroup.com
---
Monsieur CHATTÉ – French cuisine with cold cuts and more
Add a bit of French flair to your day at sea when you try out one of Monsieur CHATTÉ's junk catering packages, featuring Chef's salads, bread, French cheeses and cold cuts and more. Choose from $175, $200 or $350 per head (minimum 10 to 20 people), and you'll even get your food delivered to the pier along with eco-friendly cutlery, plates and napkins.
Monsieur CHATTÉ, 2515 0478, www.monsieurchatte.com
Read More: Where To Buy Cheese In Hong Kong
---
Gingers – Seasonal buffet menus, canapés and more
Gingers is making a splash with its newly-launched At Sea Package. Keep it simple with a selection of canapés (from $228 per person) or go all out with the seasonal buffet menu ($550 per person), with a chef to prepare the dishes for you and your crew on board. Round off your spread with an additional cheese board or fresh fruit platter and don't forget to check out the drinks packages to keep your crew quenched.
Gingers, 2964 9160, WhatsApp: 9160 4411, www.gingers.com.hk
---
Bingaz at Sea – Eastern and Western catering
Being a fiend for junk parties, Bingaz has optimised its menu for a splashing time at sea. Carefully curated by executive chefs at TMEATS, its diverse food offerings span the best of Eastern and Western cuisine, comprising easy crowd-favourite finger foods, salads, hearty roasts and more.
Bingaz Street Food, 64 Third Street, Sai Ying Pun, Hong Kong, WhatsApp: 5496 9406, www.tmeats.com, www.facebook.com/bingazstreetfood
Read More: The Best Beachside & Seaview Restaurants In Hong Kong
---
Knead – Healthy salads, wraps and sweet treats
Knead is one of our go-to's during junk season, specifically for its customisable junk catering packages. There are countless options for fresh sandwiches, salads, wraps, sweet treats and boozy beverages available, so you're sure to be left satisfied. And don't forget to add on a tray of Knead's famous brownies for a teatime treat!
Knead, G/F, 28 Jervois Street, Sheung Wan, Hong Kong, 2851 7778, www.kneadhk.com
Read More: The Best Healthy Meal Delivery Services In Hong Kong
---
Shamrock Catering — Customisable set menus
From the packages available, you can pick either set menu A, B or D, each one catering to a minimum of either 20 or 25 people. Ordering online is seamless and you can add the dishes of your choice and the quantity. Shamrock Catering has also added a BBQ Menus that feature a mouthwatering selection of grilled meats. Drink packages and wait service are also available.
Shamrock Catering Company, 19/F, Leader Centre, 37 Wong Chuk Hang, Hong Kong, 2547 8155, www.shamrock.com.hk
---
R&R Bagels – Customisable bagel bundles
Here you can customise your bagel bundles and pick from different sandwiches (like Bacon Jam BLT, Smoked Salmon, The Vegan and more) and even which bagel flavour you prefer. Place your junk catering orders at least 24 hours in advance, R&R Bagels delivers to Hong Kong Island, TKO and Kowloon.
R&R Bagels, various locations in Hong Kong, www.randrbagels.com
Read More: Your Ultimate Guide To Breakfast In Hong Kong
---
NOSH – Lunch set with vegetarian, gluten-free and dairy-free options
At $250 per head, you can enjoy a nutritious feast with your friends, with crowd-pleasing items such as Chicken Sliders, Vegetarian Lasagne, Macaroni Salad and more. Appealing to a range of diets, there are also a number of gluten-free, dairy-free and vegetarian options to choose from.
NOSH, 2388 1999, www.nosh.hk
Read More: Your Guide To Vegetarian & Vegan Restaurants In Hong Kong
---
Editor's Note: "Junk Catering Hong Kong: The Best Catering Companies For Your Junk Boat Party" was most recently updated in June 2023 by Nicole Moraleda. With thanks to Fashila Kanakka for her contribution.
---