Discover the best of what's new in Hong Kong this September with The Sassy Edit.
With a new event, brand and shop launching every other minute in Hong Kong, it can be hard to keep up with what's happening around town. Enter "The Sassy Edit", our monthly roundup of everything new that's worth knowing about. Ahead, we're spotlighting everything from city-exclusive fragrances and sustainable refillable candle collections to new makeup products and coffeeshop openings and more…
Read More: The Best Events, Things To Do & Weekend Activities This September
---
Xtreme Lashes' New Lite Lash Eyelash Service
Xtreme Lashes' Natural Lite Collection features feather-light eyelash extensions that give you enhanced lashes that are subtle in effect and natural-looking. Quick and fuss-free, options include 80 or 100 upper-eye single lashes (40 per eye for $880, 50 per eye for $1080). Looking for a fuller look? Opt for the thicker 3D (three strands per extension)or 6D (six strands per extension) eyelash extensions — 80 for $1,380 and 120 for $1,680.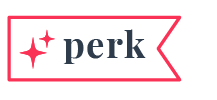 Mention the code Sassy10 when you're booking to get 10% off and 7 days of infill for free. Valid until Tuesday, 31 October, 2023.
---
Glowagen's Brand-New Probiotics + Prebiotics
Glowagen Probiotics + Prebiotics uses all-natural sources that are rich in probiotics: 15 billion+ live probiotic cultures and 19 strains of mixed probiotics, to be exact. Your box contains a safe, stable and efficient daily supplement (30x2g packets) formulated with patented coating technology and symbiosis fermentation, to help you improve and maintain your gut health and regulate your metabolism.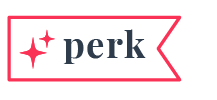 Use the code sassy to get 15% off all Glowagen Probiotic products. Valid from Thursday, 14 September until Sunday, 31 December, 2023.

---
Skims Releases The Perfect Push-Up: The Ultimate Bra
The Skims Ultimate Bra features soft microfiber fabric, comfortable underwire and teardrop-shaped foam pads for a seamless look under form-fitting clothes, giving you a natural-looking shape, the ultimate lift and a true fit. It's only available on its website at present, in sizes 32A to 44F and 10 skin tone colours.

Read More: Where To Buy Underwear, Bras & Lingerie In Hong Kong
---
Crafty Bitch's Gorgeous Hong Kong-Themed Digital Collages
We love these digital collage prints by Crafty Bitch, jam-packed with iconic Hong Kong symbols like the beloved Star Ferry, minibuses, pineapple buns and iconography.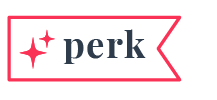 Use the code SASSY to enjoy 15% off. Offer valid until Wednesday, 31 January, 2024.

Read More: 15 Hong Kong Souvenirs & Farewell Gifts We Love
---
Le Labo's MYRRHE 55 Fragrance Is In Hong Kong For September
Le Labo's City Exclusive scents are available year-round in the city they belong to (no online orders, no shipping, no exceptions!). But once a year, they're allowed to leave their hometowns for all of September. In Hong Kong, shop all 16 this month — including MYRRHE 55, an incense and liquorice twist fragrance with jasmine and patchouli that pays tribute to Shanghai.

Read More: Team Sassy's Favourite Summer Scents
---
Huda Beauty Launches The #Fauxfilter Color Corrector
Inspired by its #FAUXFILTER Concealer formula, these new colour correctors from Huda Beauty promise to be easy to use, enhancing any areas of the face that are duller or differently pigmented (like under the eyes, around the mouth) without being extra work. Plus, it claims to be crease, sweat and transfer-proof. Available in five pink to dark orange shades.

Read More: New Beauty Buys For This Season
---
Bacha Coffee Opens Its Inaugural Hong Kong Boutique
Bacha Coffee is bringing more than a century of Moroccan coffee culture to Hong Kong, opening a new boutique and takeaway destination at ifc mall. Browse signature croissants with an array of sweet or savoury fillings, beans by the grams, gourmet items and coffee-making accessories. Don't forget to grab your fresh cup of 100 percent Arabica bean-brewed coffee!
Where: Shop 1063, 1/F, ifc mall, 8 Finance Street, Central, Hong Kong

Read More: The Best New Restaurants In Hong Kong – September, 2023
---
lululemon's FA23 Casual Collection Features New Everyday Wear
lululemon has expanded its casual collection with new, style-forward everyday pieces that deliver the same versatility, comfort and quality as its much-loved performance wear. Shop trench coats, relaxed twill blazers, high-rise skirts, insulated wraps and more.

Read More: Where To Buy Athleisure In Hong Kong
---
Diptyque Presents "Les Mondes de Diptyque" Refillable Scented Candles
An exquisite collection of refillable scented candles, Diptyque's "Les Mondes de Diptyque" is the epitome of sustainable luxury. The five new gorgeous candles ($2,100 each with a $910 refill) are housed in striking coloured glass ovals, with scents ranging from blossoming orange trees to a garden of tuberose, ylang-ylang and jasmine.

Read More: Top Candle Shops In Hong Kong
---
This article contains editorial selections and paid partnerships.
Main image artwork by Sassy Media Group using images courtesy of Bacha Coffee, Huda Beauty and lululemon, image 1 courtesy of Xtreme Lashes, image 2 courtesy of Glowagen, image 3 courtesy of Skims, image 4 courtesy of Crafty Bitch, image 5 courtesy of Le Labo, image 6 courtesy of Huda Beauty, image 7 courtesy of Bacha Coffee, image 8 courtesy of lululemon, image 9 courtesy of Diptyque.