Looking for sex toys, lingerie or props to spice up your sex life? Here's where to find the best sex shops and adult stores in Hong Kong.
Sometimes you need a bit of help to keep things interesting in the bedroom. Luckily, there are enough adult sex shops dotted around the city that every fantasy can be fulfilled. Stocking everything from organic lubricants and sex toy sets to body jewellery and lacy lingerie, here's our pick of the best sex shops and adult stores in Hong Kong (online and physical) to get you in the mood.
Read More: Our Favourite Lingerie Boutiques In Hong Kong
---
LEXY – Over 5,000 trendy sex toys and accessories at your fingertips
If you haven't heard of LEXY yet, you're missing out! This Hong Kong-based online adult toy store is home to over 5,000 high-quality sex toys and accessories including popular vibrators and masturbators (by the likes of Womanizer, We-Vibe and Arcwave) lacy lingerie, BDSM sets and more fun stuff. There are often special deals and promotions running on the site so it's worth checking in every now and then when you're in the mood. Enjoy free SF delivery on orders over $300 and same-day express door-to-door shipping from Monday to Saturday (order before 4pm).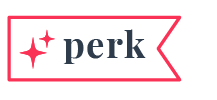 Use our exclusive promo code LE-SASSY-85 to enjoy 15% off on all regular-priced items from LEXY's online store.
LEXY, WhatsApp: 9727 6428, Facebook: LEXY, Instagram: @lexy.hk, lexy.com.hk
---
Wanta – Sex toy sets, lingerie and S&M items
Small and intimate, you wouldn't expect to find a whole treasure trove of adult products inside this sex shop. There's no need to feel overwhelmed though as Wanta offers professional demos on an array of its products, which includes everything from fancy massagers to S&M items, sex toys and lingerie. The shop also stocks items such as pheromone-enhancing body lotions and a sex toy set designed for couples in long-distance relationships.
Wanta, 2/F, 28 Russell Street, Causeway Bay, Hong Kong, 6468 8081, www.wanta.net
Read More: Long-Distance Sex Tips From A Sex Coach
---
Sally's Toy by Sally Coco – High-end sex toys, fetish wear and more
This approachable intimate lifestyle shop is sure to make you feel at ease and will pique your curiosity as soon you enter the space. Founded by local couple Vera and Picco, Sally's Toy is a female-friendly brand that sells knowledge first and high-end products second. We love Sally's for its collection of menstrual care products, sex toys, luxurious lingerie and fetish wear for all genders.
Sally's Toy (Central), Room 302, 3/F, Winning House, 10-16 Cochrane Street, Central, Hong Kong, 2110 0205
Sally's Toy (Tsim Sha Tsui), Unit B, 2/F, Kam Ma Building, 16 Cameron Road, Tsim Sha Tsui, Kowloon, Hong Kong, 2110 1733, www.sallystoy.com
Read More: Sustainable Period Products – Reusable Pads, Organic Tampons, Menstrual Cups & More
---
Waddy Store – Sexual wellbeing shop selling high-quality adult toys
With two conveniently located stores in Kowloon and on Hong Kong Island, Waddy Store is a great spot to browse the latest sex toys at competitive prices. The sexual wellbeing shop also offers sexual wellness advice on its online site and speedily delivers products across the city in discreet boxes.
Waddy Store (Causeway Bay), 1/F, 541 Lockhart Road, Causeway Bay, Hong Kong
Waddy Store (Tsim Sha Tsui), Store 122, 1/F, Solo, 41-43 Carnarvon Road, Tsim Sha Tsui, Hong Kong, 5743 8289, www.waddystore.com
Read More: 5 Ways To Get Started On Your Sexual Wellness Journey
---
Omakase Toy – Japanese sex toys, organic lubricants and more
In true Japanese omakase fashion, you can trust this shop to provide a curated selection of the finest Japanese sex toys and intimate products out there. Omasake Toy carries all the essentials for both solo and couple use, including organic lubricants, luxe vibrators and other easy-to-use sex toys. If you're in a rush and are ordering online, you can opt for your items to be delivered in as quick as four hours!
Omakase Toy, various locations across Hong Kong, WhatsApp: 5419 4065, www.omakasetoy.com
---
Take Toys – Sex toys, lubricants and love dolls
Take Toys is the city's first "sex product supermarket" franchise and has 14 locations across Hong Kong. It prides itself on being at the forefront of the local market and one of the largest sex shops in Hong Kong. Online orders made before 4pm are delivered on the same day, and the stores are all open till midnight.
Take Toys, various locations across Hong Kong, taketoys.hk
Read More: 7 Sex Toys And Vibrators For Beginners
---
Joyful Night – BDSM toys, lingerie and more
Joyful Night was founded by a local Hong Kong YouTuber, Cindy Yeung, who was also an ex-contestant of Miss Hong Kong 2012. On her YouTube channel, Cindy gives tips on how to increase pleasure through different sex toys. Her shops offer a wide range of adult goods from Japan and overseas for both genders, including vibrators, lubricating oils, lingerie and more.
Joyful Night (Sin Tat Plaza), Shop 58, 2/F, Sin Tat Plaza, 83 Argyle Street, Mong Kok, Kowloon, Hong Kong
Joyful Night (Sino Centre), Shop 48, B/F, Sino Centre, 582-592 Nathan Road, Mong Kok, Kowloon, Hong Kong, WhatsApp: 6728 2159, www.joyful-night.com
Read More: How To Fulfil Your Sexual Fantasies
---
Pleasure Point – Sex toys, stimulation serums, lingerie and more
Pleasure Point positions itself as a gathering point for people interested in exploring their sexuality. While the online store offers a great selection of sex toys, stimulation serums and accessories to play around with, it's worth visiting the Mong Kok or Causeway Bay store where the staff are happy to share their sexual health knowledge and sexual pleasure advice.
Pleasure Point (Mong Kok), Room 2101, Pakpolee Commercial Centre, 1A Sai Yeung Choi Street South, Mong Kok, Kowloon, Hong Kong, 9069 0717
Pleasure Point (Causeway Bay), Po Foo Building, 1-5 Foo Ming Street, Causeway Bay, Hong Kong, 5744 7779, pleasurepoint.store
Read More: 6 Sex Toys To Help You Experiment In The Bedroom
---
Loveshop – A wide range of Japanese sex products (and wine!)
Aptly named and affordable, Loveshop specialises in all things Japanese. What sets Loveshop apart from other sex shops is its 2,000 square foot space decorated with adult video star look-a-like love dolls. It may be a lot to take in at first, but you'll find that this sex shop stocks all the essentials and more (it also moonlights as a wine shop!) — and at great prices too.
Loveshop, Room 601B, 6/F, Cheong Hing Building, 72 Nathan Road, Tsim Sha Tsui, Kowloon, Hong Kong, WhatsApp: 5664 7638, www.loveshop.com.hk
Read More: How To Make Initiating Sex A Fun & Playful Experience
---
Salty Corner – Stimulators, harnesses, innovative toys and more
Salty Corner collects a variety of innovative and high-quality sex toys from all corners of the world, stocking well-known brands from the US, Europe, Japan and Taiwan. Catering to all fantasies and fetishes, you will find everything from nipple stimulators to flavoured lubricants, harnesses and so much more.
Salty Corner, Room D, 2/F, Sun Kai Mansion, 38 Hennessy Road, Wan Chai, Hong Kong, WhatsApp: 5500 0608, saltycorner.com
---
Other Online Sex Shops That Deliver To Hong Kong
---
Editor's Note: "The Best Sex Shops & Adult Stores In Hong Kong: Sex Toys And More" was most recently updated by Team Sassy in September 2023. With thanks to Sarah Richard, Inés Fung and Nathalie Sommer for their contributions.