From alfresco barbecue buffets to lavish seafood feasts, you're sure to find something to pair with celebratory bubbles in our roundup of the best wedding catering services in Hong Kong.
Looking to treat your wedding guests to a day they'll never forget? We recommend starting with catering. While of course, your loved ones are there first and foremost to celebrate your happiness, we guarantee that food is not far behind on their list of priorities. That being said, we're well aware that choosing the perfect caterer is no easy feat. It's a good job then that you have us on hand to list the very best wedding catering companies in Hong Kong. Keep reading for more!
Read More: Where To Get The Best Wedding Cakes In Hong Kong
---
Jouer – Dessert table packages, wedding favours and wedding cakes
A seamless blend of playful creativity and sumptuous sophistication, Jouer's culinary creations will leave a mark on your guests, in the best possible way! Boasting inventive macarons, exquisitely-crafted cakes and sweet and savoury treats, this catering company offers standard packages based on the number of guests, as well as bespoke packages tailored just for you. Jouer's team also offers on-site table set-up services and the option to add floral accents, guaranteeing to leave an impression on your guests. Head here to learn more about the wedding catering packages available.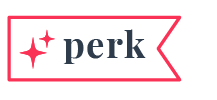 Use code SASSYWED to get 10% off when booking any wedding catering package. Valid until Thursday, 29 February, 2024.
Jouer, Shop LG23, Lee Garden Two, Causeway Bay, Hong Kong, 3489 3903, Facebook: Jouer, Instagram: @jouerhk, jouer.hk
---
culinArt – Customisable wedding catering service offering a range of menus
Culinart specialises in personalised events and weddings inspired by your unique style, personality and story. It has several  menus to choose from – be it passed canapés, bowl foods, elegant lunches or dinners, garden buffets, casual family-style menus or a combination of it all! In addition, it has a small event space in Wong Chuk Hang that can cater for up to 36 guests.
culinArt, 22B, Kwai Bo Industrial Building, 40 Wong Chuk Hang Road, Wong Chuk Hang, Hong Kong, 6971 3818, Facebook: culinArt, Instagram: @culinarthk, www.culinart.catering
---
Re.born – Dreamy wedding menus, all customised to your needs
Looking for a dreamy spread to impress your guests? Re.born's wedding catering services are designed by a team of professional chefs, featuring the finest ingredients in a range of menus that include cocktail and canapés, lunch and dinner buffet, set menu dining, barbeque and more. And not to mention, its dessert table will have all the sweet tooths in the house satisfied! You can also book its outdoor venues — think an intimate garden wedding, one facing the harbour or rustic, bohemian fare. See all of its menus here.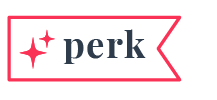 Use code SASSY to get 12% off on wedding catering services. Valid until Saturday, 31 August, 2024.
Re.born, Room 1205, Kyoto Plaza, 491-499 Lockhart Road, Causeway Bay, Hong Kong
Re.born, 301, 3/F, Poly Centre, 15 Yip Fung Street, Fanling, New Territories, Hong Kong, 9345 4436, Facebook: Re.born Catering Limited, Instagram: @re.born.catering/@re.born_wedding, reborn-catering.com
---
Gingers – Cocktail parties, dinners, buffets as well as drinks packages
Whether you're opting for a grand, swanky affair or an intimate occasion with close family and friends, weddings are somewhat of a speciality over at boutique catering company Gingers. From barbecue buffets to canapés and cocktails, Gingers' chefs are highly experienced in the culinary arts.
Gingers, 2 Oaklands Path, Mid-Levels West, Hong Kong, 2964 9160, www.gingers.com.hk
Read More: Top Food Catering Services In Hong Kong – Finger Food, Party Food & More
---
HABITŪ – Wedding catering services along with stylish set-up and catering butler
With a passion for coffee, food and comfort, HABITŪ's brand of rustic, home-style cosy is a breath of fresh air in the slick, polished realm of Hong Kong weddings. For each delivery, HABITŪ provides a complimentary table set-up service, as well as a free signature floral arrangement upon spending more than $5,000. Feeling bougie? Opt in to HABITŪ's catering butlers, who'll provide personalised white-glove table service tailored to your preferences.
HABITŪ, various locations in Hong Kong, WhatsApp: 9794 9223, www.habitu.com.hk
---
Invisible Kitchen – Food stations, dinners, buffets and cocktail receptions
Here to make all your wedding catering dreams come true, Invisible Kitchen promises a tailor-made foodie experience that'll have guests talking long after your big day is over. Combining innovation with sustainability (Invisible Kitchen is the city's greenest catering business after all!), Chef Tom Burney will work with you to design a bespoke menu for your wedding.
Invisible Kitchen, 2408 Honour Industrial Building, 6 Sun Yip Street, Siu Sai Wan, Hong Kong, 2711 5788, www.invisiblekitchen.com
Read More: Top Hotel Wedding Venues In Hong Kong

---
Mandarin Oriental Catering – Bespoke wedding catering services
It's no secret that Mandarin Oriental has a fantastic reputation for good food. But did you know that it also offers an exceptional catering service? Its culinary team go above and beyond to make sure your dining experience is one to remember. Don't be afraid to ask for what your heart desires, MO's accommodating staff are more than happy to work with you on your ideas! 
Sassy Tip: Mandarin Oriental also offers cakes that are as beautiful as they are delicious!
Mandarin Oriental, 5 Connaught Road Central, Central, Hong Kong, 2825 4822, www.mandarinoriental.com
---
Pomegranate Kitchen – Cocktail reception and family-style menus fit for an occasion
We love a good multi-tasker, so imagine our delight when we learned that one of our favourite alternative wedding venues does double duty as a catering company. The team at Pomegranate Kitchen are experts at delivering a varied repertoire of dishes made from quality ingredients. With options including cocktail reception canapés and heartier, family-style menus, it's not hard to see why it's become one of the leaders in Hong Kong's wedding catering market.
Pomegranate Kitchen, 4B Sing Tech Factory Building, 44 Wong Chuk Hang Road, Aberdeen, Hong Kong, 2580 0663, WhatsApp: 6192 2014, www.pomegranate.com.hk 
Read More: Alternative Wedding Venues In Hong Kong
---
Relish Kitchen – Bespoke catering including canapés, cocktails and lavish wedding parties
"Whatever is imaginable is achievable," proclaims Relish Kitchen, and the team truly means it! From whimsical garden-themed food stations to canapé bites that could double as works of art, a Relish feast is one for the eyes as well as the stomach. Beyond food, Relish can also help with the décor, production and event planning, bringing together quality and efficiency for the busy bride-to-be.
Relish Kitchen, Unit 22D, 22/F, Yally Industrial Building, 6 Yip Fat Street, Wong Chuk Hang, Hong Kong, 3481 1924, www.relish.com.hk
---
Shamrock Catering Group – A canapés and cocktails specialist
Shamrock Catering Group has proudly been serving events in Hong Kong since 1994. The very fact that Shamrock has remained popular all this time should tell you everything you need to know about this beloved catering option. Quality culinary delights are the order of the day here, in addition to equipment rental and contacts with venues.
Shamrock Catering Group, 19/F, Leader Building, 37 Wong Chuk Hang Road, Aberdeen, Hong Kong, 2547 8155, shamrock.com.hk
---
Supreme Catering – Chinese and Western buffet, cocktail parties and more
Supreme Catering may be a subsidiary of the Tsui Wah Group, but the brand's offering is worlds away from its sister company. Take your pick from menus encompassing Western canapés and Cantonese classics. Rest assured, all packages come complete with waiters to make sure everything goes smoothly. 
Supreme Catering, Unit A, 3/F, Yau Tong Industrial Building Block 1, 2 Shung Shun Street, Yau Tong, Kowloon, Hong Kong, 2357 9222, www.supremecatering.com.hk
Read More: Top Wedding Packages In Hong Kong – Hotels, Restaurants & Event Venues

---
Editor's Note: "Your Guide To Wedding Catering Services In Hong Kong" was originally written by Crystal Lau and most recently updated in February 2023 by Team Sassy.