Visiting or leaving Hong Kong? Here's our pick of the best Hong Kong souvenirs, tourist mementoes and farewell gifts for those leaving the city.
Whether you're brand new to Hong Kong, visiting as a tourist, moving away or just have a lot of love for the 852 (we know we do!), we've put together this list of our favourite Hong Kong souvenirs and city-themed gifts for any and every occasion! Dim sum, ding dings and the star ferry, the iconic Hong Kong skyline and more — there's tons to draw inspiration from when it comes to this vibrant city. Spotlighting some of our favourite local artists and homegrown brands, keep scrolling for our pick of the best 15 Hong Kong souvenirs and farewell gifts.
Read More: Where To Buy Affordable Hong Kong-Themed Wall Art & Prints
---
Louise Hill Design, "Hong Kong Neon" Fine Art Print, $8,350
Designer Louise Hill's fine art prints are vibrant and beautifully detailed, portraying colourful everyday scenes from Hong Kong and Singapore. This gorgeous 132cm x 59cm collage features an array of the city's legendary neon signs and iconography. Made to order, it's perfect as a farewell present to gift someone leaving the 852 or as a Hong Kong souvenir. Hurry, there are only 100 prints available!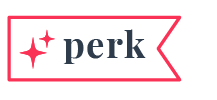 Get 10% off your order when you email info@louise-hill-design.com and quote the code HKNEON10.

---
Tiny Island Maps, Hong Kong Towel Green, $490
This super soft beach and bath towel from Tiny Island is jacquard woven instead of printed to ensure the gorgeous map art doesn't fade over time. It's made of 100 percent cotton and is super absorbent and machine washable.

Read More: The Best Beaches In Hong Kong
---
The Lion Rock Press, BOXED NOTECARDS: The Hong Konger 8 Luxury Notecards, $150
How gorgeous are Sophia Hotung's The Hong Konger illustrations? This set of eight vibrant luxury 4×6 inch notecards comes in a cardboard box with silver foiled envelopes, and are blank so you can write your own message.

Read More: Your Ultimate Hong Kong Bucket List
---
wildholics, MOONHIKER Hiking Pin – Lion Rock, $90
This fun MOONHIKER hiking pin makes for a perfect Hong Kong souvenir, maybe a reward to celebrate reaching Lion Rock! Attach it to a jacket, your tote bag, a cap or even display it on a shelf.

Read More: The Best Hikes In Kowloon – Lion Rock & More
---
ditto ditto, Washi Tape – Pottinger Street, $40
A roll of gorgeous washi tape with art of the stone steps-covered Pottinger Street. Gift it to your most crafty friend or keep it as a souvenir. Fun fact, ditto ditto is one of Hong Kong's last remaining letterpress design studios!

Read More: Hong Kong Letterpress ditto ditto Is Perfect For Unique Gifting
---
The Blomstre, SOJOURN – HK Centric Soy Candle 240ml, $388
From homegrown Filipino artisanal brand The Blomstre, this Hong Kong-themed candle takes inspiration from the sea salt air-filled ride on a star ferry (or a night stroll down the harbour!), and is decorated with a hand-drawn illustration of the city.

Read More: The Best Scented Candles, Diffusers & More In Hong Kong
---
Seon Hong Kong, Thermos Bottle, $268
We love this stainless steel bottle from Seon that resembles a vintage Chinese vase, complete with calligraphy-like characters. It comes in a range of colours, including turquoise.

Read More: Your Guide To Zero Waste & Bulk Food Stores In Hong Kong
---
Crafty Bitch, Hong Kong Digital Collage Giclee Prints, From $500
These digital collage prints by Crafty Bitch are jam-packed with iconic Hong Kong symbols, from the beloved Star Ferry to wooden bird cages, egg waffles and more.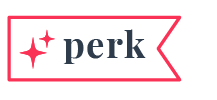 Use the code SASSY to enjoy 15% off. Offer valid until Wednesday, 31 January, 2024.

---
CYNTHIA & XIAO, The Hidden Cardigan, $1,480
Part of designer Cynthia Mak and knitwear specialist Xiao Xiao's capsule collaboration with Hong Kong artist Kristopher Ho — this slouchy merino wool cardigan is bright, bold and a lot of fun!

---
Lazy Duo, Old Hong Kong Transportations Tattoos, $84
Love the city's iconic public transport? We do too! This set of eight temporary tattoo stickers is skin-safe and non-toxic, and will last up to five days (they're waterproof!).

Read More: Tattoo Shops, Studios & Parlours In Hong Kong
---
CHUA LAM Sauce Combo, $608
This set of five is the perfect Hong Kong souvenir! Sauces include shallot sauce, extra spicy chili chiu chow, premium dried scallops and preserved radish, traditional Chinese olive and salted fish, and salted fish.

Read More: Top Online Grocery Stores & Supermarkets In Hong Kong
---
Don Mak, "Hong Kong Island" Phone Case, From $319
One of Hong Kong's most global brands, you just can't leave the city without checking out Casetify! From add-on power banks to water bottles and laptop cases, the accessories here are durable and beautiful. We love this HK Island-inspired phone case from artist Don Mak.

Read More: The Sassy Edit – What's New In Hong Kong This Month
---
Goods of Desire, Goldfish Papercut Teflon™ Quick Dry Umbrella, $278
An automatic umbrella in G.O.D's original Goldfish Papercut print! These animals are beloved in Chinese culture; thought to invite wealth, prosperity and harmony into your life. It's made in quick-drying and stain-resistant Teflon.

Read More: Things To Do Indoors When It's Raining In Hong Kong
---
MingCha, Teapot Set – Jasmine Blossoms, From $480
Tea is a frontrunner when it comes to the ultimate Hong Kong souvenir. At teahouse MingCha, pick up this set with a clear glass teapot (with a built-in strainer!), two double-layer glass cups and four balls of Jasmine Blossoms — so you can see your blooming tea! It promises to taste as good as it looks.

---
Richard Crosbie Art, From $400
 Vibrant, dynamic and pulsing with life, Richard Crosbie's love for the city truly shines through these superbly rendered prints of his hand-drawn and painted artworks — at affordable prices.

Read More: Looking For Affordable & High-Quality Hong Kong Artwork? Richard Crosbie Art Is Your Answer.
---
Editor's Note: All listed prices were correct at the time of publication.
This article contains editorial selections and paid partnerships.
Main image courtesy of Tiny Island Maps via Instagram, image 1 courtesy of Louise Hill, image 2 courtesy of Tiny Island Maps, image 3 courtesy of The Lion Rock Press, image 4 courtesy of wildholics, image 5 courtesy of ditto ditto, image 6 courtesy of The Blomstre, image 7 courtesy of Seon Hong Kong, image 8 courtesy of Crafty Bitch, image 9 courtesy of CYNTHIA & XIAO, image 10 courtesy of Lazy Duo, image 11 courtesy of citysuper, image 12 courtesy of Casetify, image 13 courtesy of Goods of Desire, image 14 courtesy of MingCha, image 15 courtesy of Richard Crosbie Art.