These fuss-free healthy meal delivery services are packed with nutrition, personalised for your dietary needs and delivered straight to your door.
Tired of setting out to try a bunch of new recipes, only to lose the motivation to cook each evening? Trust us when we say you'll have no regrets in turning to the professionals to whip up nutritious, tasty meal plans. The meals can be completely tailor-made to meet your health and fitness goals – plus, they're as delicious as they look. Keep the fridge fully stocked and take a bite out of one of Hong Kong's best healthy meal delivery services…
Read More: Your Guide To Online Grocery Stores In Hong Kong
---

FITTERY – Flexible nutritionist-approved meal plans
Like the sound of healthy meals delivered to your door but don't want to feel restricted to a rigid plan? FITTERY stands out from the rest by providing all the flexibility you crave. This meal plan service offers a wide range of Fusion and Chinese menus created by the former head chef of SOHOFAMA to suit a variety of fitness goals. And those with specific dietary needs can choose from over 50 ingredients and 1,000+ combinations to design their ideal meals. Plus, pause meals, change addresses and adjust dietary preferences at any time via WhatsApp.
How much: Prices start from $990 for two meals per day (five days per week)
Sample menu: (Fusion Menu – Light n Easy) Breakfast – Mushroom and Chicken Omelet with Mix Side Salad; Lunch – Thai Grilled Spring Chicken With Mix Grain Fried Rice and Asian Greens; Dinner – Grilled Vietnamese Pork Loin with Zucchini Noodles and Nuoc Nam Sauce.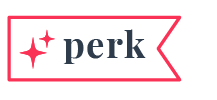 Use the code SASSY to enjoy 20% off on all meal plans. Offer valid until Sunday, 30 June, 2024.
FITTERY, WhatsApp: 5699 3560, Facebook: FITTERY, Instagram: @fitteryhk, fittery.com.hk
---
Bain Marie – Eco-friendly healthy home cooked meals
Designed and created by Bain Marie's resident chef and nutritionist, the meals that come out of this kitchen are packed with as many nutrients as they are with flavour, with options covering balanced, light, high-energy and vegetarian diets. Best of all, the meals are delivered in sustainable packaging, making them both good for your health and the planet!
How much: Prices start from $190 for two meals per day (Low Calorie Plan)
Sample menu: (Balanced Diet) Breakfast – English Breakfast, Bacon and Eggs; Lunch – Mediterranean Barramundi Fillet, Pearl Barley with Tomatoes, Onions, Basil and Black Olives; Dinner – Petits Farcis Vegetable Mirepoix served with Quinoa; Snack – Fruits and a Black Olive, Ham and Cheese Muffin.
Bain Marie, 4 Heung Yip Road, Unit 21A, Wong Chuk Hang, Hong Kong, 5649 6048, bainmariehk.com
---
Easy Food – Low-carb, keto and vegetarian lunch boxes
Easy Food offers a variety of meal plans including Low-Carb, Keto, Paleo and Vegetarian lunch boxes. From field to kitchen, its sourcing team works tirelessly to ensure that both premium and sustainable ingredients make it into every box delivered.
How much: Prices start from $80 for one meal per day (Balanced Diet/Vegetarian); $85 for one meal per day (Low Carbs/Paleo); $250 for three meals per day (Ketogenic)
Sample menu: (Balanced Diet) Breakfast – Chorizo and Spinach Omelet, Snack – Pizza Slice; Lunch – Grilled Coconut Lime Chicken with Broccoli; Snack – Grilled Chicken Salad Bowl; Dinner – Vietnamese Ginger Beef with Roasted Eggplant and Beans.
Easy Food, 5600 0421, easyfood.com.hk
---
Food Folk – Nutritious ready-to-heat-meals
This local brand offers nutritious and delicious meals (and healthy snacks!) for Hongkongers on the go. The menu masterminds at Food Folk believe that "food should be nourishing to our bodies and to the planet" and pride themselves in using fresh, sustainable ingredients to craft ready-to-heat meals.
How much: Prices start from $380 for four meals per week (Weekly Subscription)
Sample menu: (Weekly Subscription) Rainbow Wrap, Pesto Penne "Chick-Un", Thai Green Curry Chicken, Kale & Quinoa Chicken Salad.
Food Folk, 14F/A, 49 Wong Chuk Hang Road, Aberdeen, Hong Kong, 3594 6111, www.foodfolk.hk
Read More: Top Wine Shops & Liquor Stores That Deliver To Hong Kong
---
Eatology – Bespoke healthy meal plans
Big on snacking? Eatology offers two healthy snacks daily, along with up to three meals. With plans ranging from Gluten Free Low-Carb, Vegetarian, Ketogenic and Paleo, you're bound to find a menu that aligns with your needs.
How much: Prices start from $303 per day (Gluten-Free Low Carb/Keto/Vegetarian/Flexitarian/Paleo); $484 per day (Optimal Performance)
Sample menu: (Balanced Living) Breakfast – Huevos Rancheros; First Snack – Carrot Apple Salad; Lunch – Grass-Fed Beef Burger with Homemade Ketchup and Potato; Second Snack – Cheesy Pasta Pie; Dinner – Sous Vide Halibut Fillet with Salsa Verde and Sicilian Caponata.
Eatology, 3/F, Yiuga Factory, 62 Victoria Road, Kennedy Town, Hong Kong, 2368 8331, www.eatologyasia.com
Read More: Top 12 Health Food Stores In Hong Kong
---
Mealthy – Twice weekly frozen meals
Mealthy is on a mission to provide the ultimate solution to food-prep flexibility, delivering frozen meals twice a week. The two plans are targeted towards fat loss or muscle gain. Tailor your plan further, with Vegan, Standard and Low-Carb options readily available and new menu options each week.
How much: Prices start from $575 for four meals per week (Chef's Choice/Keto) 
Sample menu: Weekly menu includes Oxtail Stew, Cauliflower Mac & Cheese with Bacon, Thai Green Curry Fish, Mexican Shredded Chicken and more.
Mealthy, Unit 4A, 20/F, Block C, Wah Tat Industrial Centre, 8 Wah Sing Street, Kwai Chung, Hong Kong, 9565 7765, www.mealthy.com.hk
---
NOSH – Nutritionist-approved meal plans
Effort becomes a thing of the past when you subscribe to NOSH's nutritionist-approved plans, with breakfast, lunch, dinner (and a snack!) free of artificial additives and preservatives – delivered to your door before 9am.
How much: Prices start from $155.3 per day (NOSH); $137.3 per day (NOSH Veggie); $166.7 per day (NOSH Flexi); $217.2 per day (NOSH Keto)
Sample menu: (Balanced Diet) Breakfast – Very Berry Chia Seeds Pudding with Greek Yogurt; Lunch – Pork Bangers & Purple Sweet Potato Mash with Truffle Gravy; Dinner – Beef Meatballs Stew with Couscous Tabouli & Side Salad; Snack – Coconut & Macadamia Bites.
NOSH, 2388 1999, www.nosh.hk
Read More: Top Food Catering Services In Hong Kong – Finger Food, Party Food & More
---
Nutrition Kitchen – Chef-prepared meals, delivered daily
Launched by a team of certified personal trainers, Nutrition Kitchen is known to provide high-quality meals tailored to help you reach your fitness goals. The home-delivered, chef-cooked meals can be ready in three minutes, with no need for washing up after.
How much: From $81 per meal (Low Carb/Muscle Building/Veggie/Flexitarian/Vegan Meal plan)
Sample menu: (Balanced Menu) Breakfast – Chorizo Frittata; Lunch – Tandoori Chicken; Dinner – Baked Halibut
Nutrition Kitchen, 93-103 Wing Lok Street, Sheung Wan, Hong Kong, WhatsApp: 5192 1292, nutritionkitchenhk.com
---
Paleo Taste – Protein-rich dishes delivered to your door
Paleo Taste offers 30-day plans (each altered to calorie intake), for a plethora of "unprocessed and uncomplicated" protein-rich dishes. Conscious of overcommitting? Opt for a Lunch-Only subscription, or order meals on an individual basis.
How much: Prices start from $320 for four meals per week (1,000Kcal Breakfast + Lunch – Paleo 30 Day); $180 for 2 meals per week (Paleo Everyday Lunch or Dinner)
Sample menu: (2,000Kcal Meal Plan Paleo 30 Day) Breakfast – Prawn Scramble Egg; Lunch – Garlic Fish with Pineapple Salsa; Dinner – Veg Mushroom Stew.
Paleo Taste, 5441 3000, www.paleotaste.com.hk
Read More: 10 Monthly Subscription Boxes In Hong Kong – Beauty, Wine, Books & More
---
Editor's Note: "The Best Healthy Meal Delivery Services In Hong Kong" was most recently updated in February 2023 by Nicole Moraleda. With thanks to Lexi Davy and Emma Lascelles for her contribution.