Mother's Day 2023 is coming up fast! From floral arrangements to fragrances, designer bags, beauty products and more — here are the best Mother's Day gift ideas, all available to shop right now in Hong Kong.
We love Mother's Day; it's a lovely reminder to cherish and celebrate all the maternal figures in your life but we're mindful that everyone has different experiences.
So whether you're looking for a worthwhile investment for your mama (like homeware or fine jewellery), something simple for a friend with a child (like flowers or fragrance) or just a token of affection for a maternal figure (anything from skincare to makeup) — we've put together the ultimate Mother's Day gift guide for you to shop right now or use for inspiration!
Read More: Where To Buy Fine Jewellery In Hong Kong – Diamonds, 18k Gold & More

---
Grace & Favour HK, Mother's Day Collection, From $880
Celebrate Mother's Day with a stunning collection of flowers, carefully curated to convey your most heartfelt appreciation to the powerful lady in your life. Grace & Favour's gorgeous selection of peonies and delicate roses are sourced from the finest growers and arranged with meticulous attention to detail. Let Grace & Favour HK create a magical Mother's Day Memory! Free delivery is available, and you can enjoy 10% Early Bird Discount when you order by Sunday, 30 April!
Sassy Tip: Use code BESTMOM10 to get 10% off orders. Valid until Sunday, 30 April 2023.

---
Better Than Flowers, Personalised Gift Boxes, From $59
Thinking along the lines of creating a self-care pack or a box full of quirky, Hong Kong-made items? Better Than Flowers allows you to create personalised gifts in just a couple steps — if you're a last-minute Mother's Day shopper, look here for a great put-together pressie! Simply choose either a Balloon Box or a Surprise Box and then fill it in with gifts of your choice. You can also opt for ready-to-go gift sets.

---

Gift Flowers HK, Mother's Day Flowers With Free Delivery, From $399
Gift Flowers HK's beautiful flower bouquet arrangements start at just $399 (including free delivery!), coming with an affordable price tag and quality ensured. The brand also gets a green thumbs up from us for its eco-friendly packaging, featuring collections that are completely plastic-free. If you're looking for suggestions, you can't go wrong with its hydrangea bouquets or the carnation gift baskets!
Sassy Tip: Use code THANKYOUMOM to get 10% off orders. Valid until Sunday, 30 April 2023.

---
Mother's Day Treat Boxes, Le Dessert, From $85
Show your love this Mother's Day with some delectable desserts from French patisserie, Le Dessert. Whether you're bringing along some sweets for an intimate family gathering or want to impress ALL the ladies in your life, the collection of Petite Treats and Heart Cakes is sure to impress. There are Strawberry Cheesecakes, Mango Passion Financiers, Cherry Tendresse Madelines and more.

---
teapigs, Earl Grey Teabag And Sweatshirt Bundle, $379
British super premium tea brand teapigs, uses top quality tea leaves – unprocessed and not squashed or crushed into powder. The outcome is full-bodied, flavourful tea. For their recent collaboration with Chicago-based clothing brand 310mood, teapigs selected two of their signature teas, and 310mood designed tops to match. Choose earl grey strong, which is paired with an adorable sweatshirt with attitude! Or the jasmine pearls tea and t-shirt combo.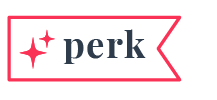 Use code SASSY23 to enjoy 10% at checkout. Valid until Sunday, 14 April, 2024.

---
Paradise (800 pieces)
Palette Puzzles, $385

---
Olive Smoothing Cream
INUF Responsible Skincare, $625

Read More: 2023 Sassy Hong Kong Reader Award Winners!

---
 iRed Flash Fix Signature Twilight
amika, $2,680

---
Osiris Swirl-Print Metallic Accent Tote
Charles & Keith, $769

Read More: Designer Bag Brands – 10 Affordable & Underrated Handbags To Know

---
Avatar Water Canvas (Glow-In-The-Dark)
CARIUMA, $858

---
Set of 4 Embossed Tasting Cups
Loveramics, $299

Read More: Buying Furniture In Hong Kong – Furniture Stores & Homeware Shops

---
Satin Sleep Set
Kitsch, $261

---
Umbra Giardino Herb Garden
Homeless, $260

---
Bubbling Sensation Hook Earrings by Belinda Chang
Obellery, $1,128

Read More: Hong Kong Jewellery Shops – Online & Independent Designers And Stores We Love

---
Multifunctional Breakfast Maker
Hayaku, $288

---
Portus Cale Gold & Blue Tea Light Aromatic Candle Set
Castelbel, $468

Read More: Where To Buy Candles, Diffusers & Room Sprays In Hong Kong

---
Butterly Patisserie Afternoon Tea Set
Rosewood, $850

Read More: Afternoon Tea In Hong Kong – Where To Go For High Tea

---
Editor's Note: All listed prices were correct at the time of publication.
This article contains editorial selections and paid partnerships.
Main image courtesy of Sassy Media Group with images from respective brand websites, image 1 courtesy of Grace & Favour, image 2 courtesy of Better Than Flowers, image 3 courtesy of Gift Flowers, image 4 courtesy of teapigs, image 5 courtesy of Palette Puzzles, image 6 courtesy of INUF, image 7 courtesy of amika, image 8 courtesy of Charles & Keith, image 9 courtesy of CARIUMA, image 10 courtesy of Loveramics, image 11 courtesy of Kitsch, image 12 courtesy of Homeless, image 13 courtesy of Obellery, image 14 courtesy of Hayaku, image 15 courtesy of Castelbel, image 16 courtesy of Rosewood.