From glamorous party dresses to cocktail attire, fancy black tie gowns and modern qipaos, here's where to shop for your best evening dress in Hong Kong.
We'll take any excuse we can get to grab a party dress — getting ready for a special occasion can be a lot of fun, especially when it comes to the all-important outfit. But to make sure it's no extra stress, we've rounded up the best online sites and physical stores in the city to shop for evening dresses! Whether you're looking for a wedding guest outfit, a cocktail dress, a black tie gown or formal attire, here's where to buy the evening dress of your dreams in Hong Kong.
Read More: Online Shopping In Hong Kong – Top Fashion Websites With Free Shipping
---
Style Carousel — Eco-friendly online destination with premium fashion pieces and sustainable brands to borrow and buy
Style Carousel is the ideal online destination for environmentally-friendly fashion — offering you access to luxury style for any and every occasion, expert stylists at your fingertips, door-to-door collection and deliveries and excellent customer service. Discover top designers, rent entire looks from emerging and iconic brands and buy your favourite piece to keep. It's better for you and the planet! Head to the online shop now to browse and book your next sustainable look.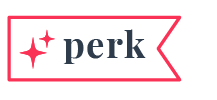 Use code SASSY to get your first month of a StylePass membership for free.
Style Carousel, 9658 8030, Facebook: Style Carousel, Instagram: @stylecarousel, stylecarousel.com
---
Qipology — Custom-made and ready-to-wear modern qipaos that celebrate Chinese culture without sacrificing style
Looking for a cultural heritage dress with a modern edge? Qipology makes use of the same exquisite craftsmanship required when making a traditional qipao (or cheongsam) to create beautiful contemporary eveningwear. Perfect for all occasions, from themed parties to weddings, each piece can be custom-made to ensure you find a unique piece that suits you and your style — so you can truly look and feel one-of-a-kind! It's current and wearable yet timeless, celebrating Chinese culture without sacrificing style.
Qipology, 6061 4074, Facebook: Qipology, Instagram: @qipology, www.qipology.com
Read More: Top Hong Kong Tailor Shops For Bespoke Suits, Custom Clothing, Alterations & More
---
Aleshia — Lace and cocktail dresses plus work, casual and floral pieces
Chic lace pieces, plenty of bright florals and classic black dresses abound at this Hong Kong-based brand. And you don't need to break the bank. You can shop online, or head to one of its three stores for a private fitting (don't forget to make an appointment first).
Aleshia, various locations across Hong Kong, www.myaleshia.com
Read More: 5 Essential Pieces To Start Your Spring Capsule Wardrobe
---
Black Coral — Silk slip dresses, party dresses, maxi knits, sundresses
A 2023 Sassy Hong Kong Reader Award Winner, it's safe to say boutique store Black Coral is a firm favourite. From elegant silk slips to glitzy sequin looks and flowy evening dresses, this is perfect for romantic anniversary dinners, festive parties with friends and beyond. Plus, the local brand offers free shipping across Hong Kong.
Black Coral, www.blackcoralxo.com
Read More: 2023 Sassy Hong Kong Reader Award Winners!
---
Emma Wallace — Bold, statement-making evening dresses
British-born, Hong Kong-based designer Emma Wallace creates elegant evening wear, with bolder, contemporary designs, which have been worn by the likes of supermodels, to simple classic pieces like a little black dress.
Emma Wallace, Shop A, G/F, 2 Po Hing Fong Street, Sheung Wan, Hong Kong, 2336 6798, www.emma-wallace.com
---
HULA — Secondhand designer dresses in new or hardly-worn condition
We're big fans of online consignment store HULA, which stocks a coveted collection of pre-owned designer-label products in mostly new or hardly-worn conditions. Boasts the crème-de-la-crème of luxury brands, including Chanel, Gucci, Louis Vuitton and more, it all costs up to 95 percent less than original retail price.
HULA, thehula.com
Read More: Thrift Stores In Hong Kong – Second-Hand Stores To Buy Vintage Clothing
---
Love, Bonito — Affordable Singaporean brand with thoughtfully-designed evening dresses
Whether you have a wedding, formal work function or family gathering to attend, Love, Bonito is sure to have the stylishly-appropriate dress for you. The Singaporean brand's ethos is all about well-made and well-fitted clothes that won't burn a hole in your pocket. Affordable and accessible, it's a staple in our wardrobes for a reason!
Love, Bonito (Queen's Road Central), Shop D, G/F, Entertainment Building, 30 Queen's Road Central, Central, Hong Kong
Love, Bonito (Langham Place ), Shop 03 & 05, Level 5, Langham Place, 8 Argyle Street, Mong Kok, Kowloon, Hong Kong, www.lovebonito.com/hk
---
Mariée Bridal Couture — Couture-worthy evening dresses
Attending a glamorous soiree or a lavish wedding? Mariée Bridal Couture has a host of stunning evening dresses, handpicked by the team from a range of international labels. Even better, the bridal store's Oscar-worthy dresses are available to rent! Get in touch to book an appointment.
Mariée Bridal Couture, 9/F, Galuxe Building, 8 On Lan Street, Central, Hong Kong, 3488 0978, www.mariee.com.hk
Read More: Wedding Dress Rental In Hong Kong – Where To Rent A Bridal Gown
---
Reformation — Sustainable and carbon-neutral occasion dresses
Reformation offers gorgeous evening dresses that are sustainable with carbon-neutral shipping options! We can't get enough of the sweet flirty floral and knit minis and midis, but our hearts belong to the long silk and linen gowns, including wedding guest (and even brial!) attire.
Reformation, www.thereformation.com
Read More: Local Sustainable Fashion Brands We Love
---
Self-Portrait — London-based contemporary luxury brand
If you've lusted after Self-Portrait's stunning evening dresses from afar, you're in luck — the London-based brand opened its first flagship boutique in Hong Kong just last year. Found in ifc, head here for show-stopping pieces with intricate details and feminine silhouettes.
Self-Portrait, Shop 1053B, Podium Level, ifc, 8 Finance Street, Central, Hong Kong, www.self-portrait-studio.com
---
Shanghai Tang — Hong Kong fashion house with culture-inspired evening wear and bespoke options
Chinese aesthetics and craftsmanship updated for the 21st century! Shanghai Tang reimagines traditional garments with vibrant prints and unique fabrics. We love the classic ready-t0-wear cheongsam dresses here but nothing beats getting a fully-customised dress at the Imperial Tailoring Atelier, designed specifically to suit your style and personality.
Shanghai Tang, various locations across Hong Kong, www.shanghaitang.com
Read More: Where To Buy Your Wedding Dress In Hong Kong
---
Soie — Affordable local brand carrying silk clothing and classic evening slip dresses
Support smaller local designers! Designed in Hong Kong and handmade in Vietnam, silk clothing line Soie's collection is sultry, sleek, and ultra-flattering. We love the classic slip dresses in particular, which can be styled up with heels for a party, or dressed down with layers and sneakers for a casual brunch.
Soie, www.soiehk.com
Read More: 50+ Local Hong Kong Brands You Need To Know
---
SAU LEE — Luxury local brand offering modern evening dresses with a Chinese twist
A real East-meets-West brand, Hong Kong label SAU LEE is all about fusing modern contemporary styling with Chinese details and fabrics, with beautiful, sophisticated pieces designed to be worn season after season. Ruffled tulle minidresses, modern cheongsams, satin gowns, slinky sequin numbers and more.
SAU LEE, www.sau-lee.com
---
Vestiaire Collective — Online pre-owned luxurious evening dresses
Online pre-owned clothing retailer Vestiaire Collective boasts an extensive, yet curated, collection of luxurious pre-loved designer dresses. Everything here has been authenticated by Vestiaire's expert team, so you know each purchase is 100 percent genuine and worth the investment. Shop special occasion evening dresses from Zara mini-dresses to Christian Dior silk gowns.
Vestiaire Collective, www.vestiairecollective.com
---
Lane Crawford — Luxury department store with a wide range of designer evening dresses
A one-stop-shop for special occasion evening dresses, Lane Crawford probably has the most expansive designer collections in Hong Kong. This is where to head and splurge for your ultimate best party dress — you'll be spoilt for choice! We also love the Lane Crawford Outlet in Horizon Plaza for more affordable, still top-quality finds.
Lane Crawford, various locations across Hong Kong, www.lanecrawford.com
Read More: Lingerie In Hong Kong – Where To Buy Underwear & Bras
---
Zalora — Online platform with wide range of party and evening dresses
You'll find almost every style of dress under the sun at Zalora, making it a top choice for any Hong Konger. With easy shipping to the city and an array of brands to pick from, you'll be sorted in no time. Remember, if it's not quite your style, you can easily return or exchange it at your local 7/11!
Zalora, www.zalora.com.hk
---
Other Brands Stocking Party Dresses Worth Checking Out: Affordable Hits
---
Other Brands Stocking Evening Dresses Worth Checking Out: Splurge-Worthy Gems
---
Editor's Note: "Where To Buy Evening Dresses In Hong Kong" was originally published by Lydia Rose and most recently updated in March 2023 by Team Sassy. With thanks to Nina Brooklyn Brown and Ashleigh Butterworth for their contributions.
This article contains editorial selections and paid partnerships.
Main image courtesy of Self-Portrait via Instagram, image 1 courtesy of Style Carousel, image 2 courtesy of Qipology, image 3 courtesy of Aleshia, image 4 courtesy of HULA, image 5 courtesy of Mariée Bridal Couture via Facebook, image 6 courtesy of Self-Portrait via Facebook, image 7 courtesy of Vertie Photography and Lang Khe Trang via Soie's Instagram, image 8 courtesy of Vestiaire Collective, image 9 courtesy of Zalora, image 10 courtesy of ASOS via Facebook, image 11 courtesy of Net-a-Porter via Facebook.