From GNC and NOW Foods to Fanda Pharmacy, iHerb and more, here are the best vitamins and supplements stores in Hong Kong.
We're firm advocates of eating well-balanced, nutritious meals but there are times when an additional boost of vitamins and minerals is not just helpful but required! It pays to know what type of health supplements are useful — like probiotics when your gut's been disrupted by illness or medicine, collagen when you've had a physical injury or surgery, magnesium for sleep or even women's multivitamins and inositol for PCOS/PCOD — and where to buy them. Here are the best vitamins and supplement stores in Hong Kong.
Read More: Your Guide To Vegan & Vegetarian Restaurants In Hong Kong
Editor's Note: This article is for reference only. Health supplements are meant to complement, not replace, your regular diet and medicine. Consult your doctor to make sure taking vitamins or supplements will not impact or hinder your regular medicine and prescriptions.
---
Jump To:
Where To Shop Vitamins And Supplements In Hong Kong
Online Vitamins And Supplement Stores That Deliver To Hong Kong
---
Where To Shop Vitamins And Supplements In Hong Kong
Femme Simple HK – Certified high-quality supplements that are all-natural and nutrient-dense
GMP-certified Femme Simple uses 100 percent naturally-sourced ingredients to create supplements you can trust. With a focus on holistic wellness, the supplements are nutrient-dense and focus on the quality of extracts, minimising the number of bottles on your nightstand and allowing you to get the most out of your product. Don't know where to start? Order the mixed berry Beauberries Drink and the INO Care + Q10 Plus with nattokinase and red yeast rice.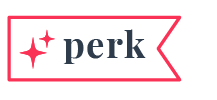 Use code SASSY10 to get 10% off and free shipping for your first order. Applies to first-time customers. Valid until Thursday, 1 February 2024.
Femme Simple HK, order here, www.instagram.com/femme.simple.hk/
---
iHerb – Global online retailer with over 30,000 health and wellness products from over 1,200 well-known US brands
Global online platform iHerb truly stocks it all — with over 30,000 curated health and wellness products that range from daily multivitamins and minerals to uterus-specific supplements that help regulate your period and hormones, teas, bath and body products and so much more! Browse over 1,200 well-known US brands and shop at perhaps the best value possible in the city. Plus, everything you need will be delivered directly to your door. Brands include Now Foods, California Gold Nutrition, Life Extension, Eucerin and more.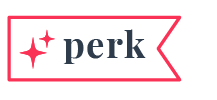 Use code SASSYM10 to save 10% on orders over $60 USD (about $470 HKD) and get fast and free shipping on orders over $300 HKD. Valid until Friday, 30 June 2023.
iHerb, Instagram: @iherb, www.iherb.com
---
IMI – Clinical-grade formulated nutritional supplements free from bulking agents, fillers and additives, catering to all dietary needs
IMI is dedicated to bringing you the very best nutritional supplements from around the world, with clinical-grade formulations that range from taste-tested gummies to easily adjustable multivitamin powders and more. Products here cater to all dietary needs (including coeliac and vegan!) and are free from bulking agents, fillers and additives, prioritising quality ingredients for easy absorption. We like the brand's Multivitamin Powder, featuring hard-to-obtain micronutrients which promote better organ longevity for optimal well-being.
Sassy Tip: IMI offers a free 15-minute consultation with its integral health advisor, so you can be sure you're getting the right formula, all within budget. Contact advice@imi.com.hk for more information.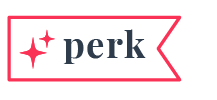 Use code SassyHK20 at checkout to save 20% off your first online order. Code valid for single use only, until Wednesday, 28 February, 2024.
IMI, 13/F & 17/F, Kailey Tower, 16 Stanley Street, Central, Hong Kong, Facebook: IMI – Integrated Medicine Institute, Instagram: @imi_hk, shop.imi.com.hk
---
CATALO — Herbal extracts, essential minerals, collagen and more
Known for its focus on natural ingredients and exceptional formulas, CATALO offers a wide range of supplements that emphasise vitality. From essential fatty acids to minerals, collagens, fruit and herbal extracts, this option is perfect for a boost of energy.
CATALO, www.catalo.com
Read More: 10 Fuss-Free Healthy Meal Delivery Options In Hong Kong
---
Fanda – One-stop pharmacy with vitamins, supplements, medicine and more
Fanda is a local favourite for difficult-to-find health products, over-the-counter medicine, prescriptions, vitamins and supplements and more. With three stores in TST and Central, ask the helpful staff to point you in the right direction for what you need.
Fanda, various locations across Hong Kong, fanda.com.hk
---
GNC Live Well – Trusted US brand of health and nutrition-related products
With a huge, huge range of supplements and vitamins across the board, you'll be spoilt for choice at GNC. The well-known international brand is located all over Hong Kong, with dedicated sections for women's health, bones and joints, fatigue and more.
GNC Live Well, various stockists (Mannings) and locations across Hong Kong, gnclivewell.com.hk
Read More: Your Guide To Gluten-Free Restaurants In Hong Kong
---
Mannings – Wide range of vitamins and supplements in Hong Kong
Dotted literally all over Hong Kong, Mannings is the ideal stop for anyone looking to start complementary vitamins and health supplements. Brands here include internationally-trusted GNC, Centrum, Jamieson, Swisse DHC and more.
Sassy Tip: If you go to a Mannings with the Hong Kong pharmacy symbol, you can always ask the sitting pharmacist for guidance!
Mannings, various locations across Hong Kong, www.mannings.com.hk
---
oGreen.hk – Curated ayurvedic and organic supplements
With a smaller stock online, make sure to check out oGreen's Mong Kong store for a curated selection of probiotics, multivitamins and more — especially ayurvedic and organic health supplements!
oGreen.hk, Room 1703, 17/F, Omega Plaza, 32 Dundas Street, Mong Kong, Kowloon, Hong Kong, www.ogreen.hk
Read More: Top 12 Health Food Stores In Hong Kong
---
Vitable – Customised vitamin subscription service
A bespoke vitamin subscription service, Australian-made Vitable makes sure you only take the vitamins (and other supplements!) that you truly need, and that you don't miss out on something your body could benefit from. Fill out the quiz and get your personalised daily packs delivered to your door!
Vitable, www.vitable.com.au
---
Watsons – Health supplements for a range of needs
Another classic local pharmacy chain, Watsons stocks a super wide range of health-related products that are available to shop in-store, for click and collect and for home delivery. Brands here include Blackmoors, Nestle, elevit, Caltrate and more.
Watsons, various locations across Hong Kong, www.watsons.com.hk
---
Online Vitamins And Supplement Stores That Deliver To Hong Kong
If you've visited all the stores above as well as local pharmacies and dispensaries dotted around the city, you can always try the following online stores where you can order directly on the site and have it delivered to your door.
Read More: 5 Dietitian-Approved Snacks To Help You Get Through Another WFH Day
---
Editor's Note: A version of "Where To Buy Vitamins And Supplements In Hong Kong" was originally published on our sister site Sassy Mama Hong Kong by Alex Purcell Garcia and was revised and updated for Sassy Hong Kong by Sakina Abidi.