Know someone leaving the city? Whether you think it's the street food, ding dings or the iconic Hong Kong skyline they're going to miss, we've covered it all. Here's our pick of the best Hong Kong souvenirs and farewell gifts.
We're sad to have seen a handful of friends leave the city over the last few years but hopefully, with Hong Kong borders opening up and no hotel quarantine, we can expect them to visit soon! So whether you're welcoming someone to the 852, seeing them off, or simply have a friend who's a fan of the city, we've got 20 Hong Kong-themed gifts that they're sure to love. Spotlighting some of our favourite local artists and homegrown brands, keep scrolling for our pick of the best Hong Kong souvenirs and farewell gifts.
Read More: Leaving Hong Kong – Your Practical To-Do List
---
Richard Crosbie Art, From $400
Add a splash of colour to your wall — but make it Hong Kong. Vibrant, dynamic and pulsing with life, Richard Crosbie's love for the city truly shines through his art. Originally from South Wales, the product designer-turned-artist has lived in Hong Kong for over 25 years, sharing superbly rendered prints of his hand-drawn and painted artworks at affordable prices. From the Star Ferry to ding dings and red taxis, we love that many of his pieces feature our beloved modes of Hong Kong transport — why not try and complete the whole set?

---
Ciaolink, "Farewell my Hong Kong" series, From $720
For the friend that can never get enough of those Hong Kong sights, Ciaolink's "Farewell my Hong Kong" series allows you to keep a part of the city (including the memories you made there!) with you wherever life takes you. Capturing views high up from The Peak down to bustling Percival Street, the handmade artworks from the collection feature iconic Hong Kong scenes, each with intricate embossed details. As part of Ciaolink's move towards sustainability, the brand promises to donate 1 percent of its sales to 1% for the Planet. What's more, Ciaolink uses carbon offset during transportation and recycled cardboard for its packaging!

Read More: Where To Buy Affordable Hong Kong-Themed Wall Art & Prints
---
Crafty Bitch, Hong Kong Digital Collage Print, From $500
A true feast for the eyes, these digital collage prints by Crafty Bitch are jam packed with iconic Hong Kong symbols, from the beloved Star Ferry to wooden bird cages, egg waffles and more. The artist behind these delightful designs, Lindsey McAlister OBE, JP, has lived in Hong Kong for 35 years, creating original art prints that any fellow fan of the city would love. Available in a range of sizes, the digital works are printed on premium fine art paper using a Canon imagePROGRAF PRO-500, resulting in a sharp and vibrant finish fit to be framed.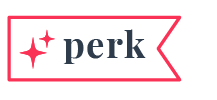 Use the code SASSY to enjoy 15% off. Offer valid until Wednesday, 31 January, 2024.

---
The Hong Konger Anthology by Sophia Hotung, $310

---
Dee Gogh, The "Homesick" Pendant With Hong Kong Old 5 Cents, $1,930

Read More: Hong Kong Jewellery Shops – Online & Independent Designers And Stores We Love
---
852prints, Ride the Minibus Drinking Game, $249

---
Lazy Duo, Old Hong Kong Vintage Peony Flower Tattoos, $84

---
rwb330, Praise HK Place Mat 2 – Dine & Drink Hong Kong, $100

---
Thorn & Burrow, Mark Isaac-Williams Luxury Hong Kong Botanicals Illustrations (Set of 8), $150

---
MOONHIKER, Hiking Pin – Lantau Peak, $90

Read More: Your Ultimate Hong Kong Hiking Trail Bucket List
---
Kapok, THE MAP kapok 15 Years Anniversary Edition (small), $1,200

---
Karen Aruba, Mahjong Wanderlust – Hong Kong Theme, From $12,000

---
ditto ditto, Hong Kong Washi Tape Set of 6, $190

---
Seon Hong Kong, Thermos Bottle, $268

---
Tiny Island Maps, Sunshine Towel, 5490

---
The Lion Rock Press, Scratch-Off Hong Kong Bucket List, $250

Read more: Things to Do – Your Ultimate Hong Kong Bucket List
---
Kitty N Wong, Hong Kong Street Food Phone Case, $238

---
A Spark of Madness, Spark Sauce Set, $270

Read More: 10 Questions With Simran Savlani, F&B Consultant And Cookbook Author
---
The Wax Can, Vintage Lift, $155

Read More: Where To Buy Candles, Diffusers & Room Sprays In Hong Kong
---
G.O.D., Letterbox Lightweight Pouch (Yale Blue), $238

Read More: 50+ Local Hong Kong Brands You Need To Know
---
ZEST of Asia, Tea Towel with Blue Rice Bowl, $139

---
Our "Featured" sticker indicates a paid partnership.
All listed prices were correct at the time of publication.
Main image courtesy of Joy Lee for Sassy Media Group, image 1 courtesy of Richard Crosbie Art, image 2 courtesy of Ciaolink, image 3 courtesy of Crafty Bitch, image 4 courtesy of Bookazine, image 5 courtesy of Dee Gogh via Instagram, image 6 courtesy of 852prints, image 7 courtesy of Lazy Duo, image 8 courtesy of rwb330, image 9 courtesy of Thorn & Burrow, image 10 courtesy of Wildholics, image 11 courtesy of kapok, image 12 courtesy of Karen Aruba, image 13 courtesy of ditto ditto, image 14 courtesy of Seon Hong Kong, image 15 courtesy of Tiny Island, image 16 courtesy of The Lion Rock Press, image 17 courtesy of Kitty N Wong, image 18 courtesy of A Spark of Madness, image 19 courtesy of The Wax Can via Instagram, image 20 courtesy of G.O.D., image 21 courtesy of ZEST of Asia.