Whether you're a total beginner or a Pilates pro, here are the best studios in Hong Kong offering traditional mat Pilates classes, resistance-based reformer machine sessions, the Garuda method and more.
Often thought of in conjunction with yoga (an ancient holistic discipline), Pilates is a more modern and thoroughly physical system. Devised by German physical trainer Joseph Pilates, this mind-body exercise improves strength, flexibility, and posture, emphasising your core. It's practised worldwide including, of course, in Hong Kong. Ahead, we've rounded up the best studios offering Pilates, with everything from traditional mat-based classes to sessions using resistance-based reformer machines, Gyrotonic and Garuda methods, and more.
Read More: The Best Yoga Studios And Classes In Hong Kong
---
Our Favourite Pilates Studios And Classes In Hong Kong
DEFIN8 Fitness — Expansive Pilates hybrid studio with 140 weekly group classes and personal training sessions
An award-winning expansive hybrid studio, DEFIN8 Fitness' mission is to help you move with purpose, specialising in both Pilates and fitness. Its location in Central spans 4,300 sq. ft and boasts state-of-the-art amenities and the city's first-ever infrared Pilates facility. Choose from personal training sessions and 140 weekly group classes, that include a one-of-a-kind infrared reformer-based Reform8 as well as barre, HIIT, Zumba and more. With so much on offer, you're bound to find something that fits your specific needs and fitness level.
Sassy Tip: First-timers can purchase two weeks of unlimited classes, including all group or Reform8 classes, for $998.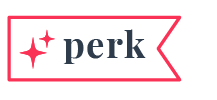 First-timers can also get 20% off their first drop-in class (group or REFORM8) by using the code SASSYxDEFIN8 when booking. Valid until Wednesday, 31 July, 2024.
DEFIN8 Fitness, 17/F, Silver Fortune Plaza, 1 Wellington Street, Central, Hong Kong, 9863 5605, Facebook: DEFIN8 Fitness, Instagram: @defin8fitness, defin8fitness.com
Read More: Top HIIT Classes – 6 Best High-Intensity Interval Training Workouts In Hong Kong
---
MOTO Studio — Pilates and GYROTONIC with a physical therapy approach
MOTO Studio was founded by a physiotherapist registered in both Hong Kong and Australia, so you know you're in professional hands! Promoting active physical movement (rather than passive), the wide range of Pilates and GYROTONIC classes on offer are led by a team of physiotherapists and are suitable for people of all age groups. Exercises can be adjusted to accommodate various fitness levels and medical conditions, so no one is left out. Rejuvenate your spine with GYROTONIC and realign and correct your posture with Pilates (plus, tone and build strength!).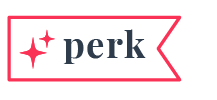 Use the code SASSYMOTO to get 20% off your first Pilates or GYROTONIC drop-in group class. Valid until Saturday, 17 August 2024.
MOTO Studio, Units 7C and 9C, Milton Mansion, 96 Nathan Road, Tsim Sha Tsui, Kowloon, Hong Kong, 5606 6086, Facebook: Motostudiohk, Instagram: @motostudiohk, www.motostudiohk.com
Read More: Top Physiotherapists & Physiotherapy Centres In Hong Kong
---
Iso Fit — Group mat and reformer Pilates, GYROTONIC and tailored-to-you options
Established 25 years ago, long-standing gym Iso Fit offers a wide range of Pilates and GYROTONIC classes and a full array of state-of-the-art and up-to-date equipment. Sessions are easily tailored to different preferences, goals and schedules by experienced instructors. New clients can sign up for a discounted assessment session, a package of Intro group classes and the limited-time KICKSTART promotion — so you can truly transform your health and fitness journey into a success story!
Sassy Tip: From Saturday, 26 August onwards, sign up for the post-summer six-session KICKSTART package and save anywhere from $475 to $975.
Iso Fit, 802-805, 8/F, Yu Yuet Lai Building, 43-55 Wyndham Street, Central, Hong Kong, 2869 8630, Facebook: Iso Fit, Instagram: @isofit, www.isofit.com.hk
Read More: Your Guide To Personal Training Gyms & Personal Trainers In Hong Kong
---
Classical Pilates HK — Studio dedicated solely to Classical Pilates
Classical Pilates HK is exactly as its name tells you, an authentic Pilates studio that is dedicated only to the Classical approach. True to the method, it follows the "Contrology movements" developed by Pilates precisely: exercising every single bundle in the 800 voluntary muscle motors to its full extension.
Classical Pilates HK, 3/F, SoHo, 77 Bonham Strand, Sheung Wan, Hong Kong, 9704 7648, www.classicalpilateshk.com
---
Flex Studio — Classical Pilates and a Pilates-specialised approach
A Hong Kong favourite, Flex Studio takes a Pilates-specialised approach and offers what it touts as the city's only Classical Pilates and Xtend Barre licensed studio. With small class sizes and a multidisciplinary teaching approach, this boutique studio is best suited for those looking to get the most out of their Pilates lessons, focusing on both physical and mental wellness.
Flex Studio (Island South), 2205 & 2209, 22/F, One Island South, 2 Heung Yip Road, Wong Chuk Hang, Hong Kong, 2813 2212
Flex Studio (Central), 3/F, Man Cheung Building, 15-17 Wyndham Street, Central, Hong Kong, 2813 2399, flexhk.com
Read More: Wellness Retreats In Hong Kong
---
In-Motion — Mat and reformer Pilates classes and physio rehab Pilates
Located in Tsim Sha Tsui, In-Motion is fully equipped with Pilates reformer machines and plenty of space for mat exercises. The dynamic exercise studio offers mat and reformer Pilates as well as physio rehab and more! Pick what suits your fitness and comfort level best and train in safe hands. There are classes throughout the week, so check the schedule for more details.
In-Motion, Unit 601, 6/F, Tower 1, Silvercord, 30 Canton Road, Tsim Sha Tsui, Kowloon, Hong Kong, 2376 0033, www.in-motion.hk
Read More: 8 Yoga Mats To Shop Now
---
Options Pilates — Private and group mat and reformer Pilates classes
Boutique studio Options Pilates runs Pilates classes from morning to evening, giving you plenty of options(!) to help you on your fitness journey. Choose a private (one on one, duet, trio, quad) session or a group mat and reformer Pilates class, all led by a highly-qualified instructor and kept small so you get the attention you deserve to keep moving in all the right ways.
Options Pilates, 12/F, 16 Wyndham Street, Central, Hong Kong, 3188 8112, optionspilatesstudio.com
---
O:RIN — Pilates and Gyrotonic studio with certified instructors
Located in Quarry Bay and Tsim Sha Tsui, O:RIN is a Pilates and GYROTONIC®-focused studio that promises you a friendly and calming environment to help you with your posture, mind-body connection and fitness. Choose from private training or group classes, and become rejuvenated, relaxed, and more aware of your body movement.
O:RIN Tsim Sha Tsui, Unit 2, 4/F, Yue Hwa International Building, 1 Kowloon Drive Park, Tsim Sha Tsui, Kowloon, Hong Kong, 5506 0051
O:RIN Quarry Bay, Unit 908, Westlands Centre, 20 Westlands Road, Quarry Bay, Hong Kong, 5726 1669, www.orin.com.hk
---
Pilates Edge Studio — Women-focused boutique Pilates studio
This boutique Pilates studio is dedicated to women's health and fitness. Focusing on the practice of Pilates techniques, Pilates Edge Studio promises to help you create a toned, lean body without bulking (if that's your desired result!), with exercises specifically targeting the abdominal muscles, hips and glutes.
Pilates Edge Studio, Unit 1, 12/F, Wing Lee Industrial Building, 54-58 Tong Mi Road, Mong Kok, Kowloon, Hong Kong, (Entrance to the building is located in the alleyway between Wellcome Supermarket and PandaMart), WhatsApp: 6791 1756, www.pilatesedge.hk
Read More: Strength Training For Women – How To Start & Mistakes To Avoid
---
The Elevate Pilates and Movement Studios — Pilates, suspension training, ballet and more
Established in 2015 by two ex-professional ballet dancers, The Elevate Pilates and Movement Studios is located in the heart of Central and provide high-quality training to bring out your best. You could opt for bespoke private sessions or join a variety of group movement classes, including Pilates, suspension training and ballet, led by skilled specialists.
The Elevate Pilates and Movement Studios, Unit 802-03, 8/F, Winway Building, 50 Wellington Street, Central, Hong Kong, 2698 4228, www.elevate-hk.com
Read More: Hong Kong Dance Studios & Classes
---
VIM Pilates Studio — Fully-certified STOTT PILATES® Pilates centre
Founded in 2006 by personal trainers, VIM Pilates Studio is the only Hong Kong-licensed training centre with a fully-certified STOTT PILATES® instructor. This special Stott Pilates method is employed by the whole team and focuses on spinal rehabilitation, fascial integration, muscle conditioning and athletic performance enhancement.
VIM Pilates Studio, 15/F, QRE Plaza, 202 Queen's Road East, Wan Chai, Hong Kong, 2572 2683, www.vim-pilates.com
---
Editor's Note: A version of "The Best Pilates Studios And Classes In Hong Kong" was originally published on our sister site Sassy Mama Hong Kong by Nikita Mishra and was revised for Sassy Hong Kong. This article was most recently updated in August 2023 by Sakina Abidi.