Where to get the best lash lifts and eyelash extensions in Hong Kong, so you and your lashes can ditch curlers and mascara for good!
You're guaranteed length and volume every day with eyelash extensions and/or a lash lift! Save time on your beauty routine (for at least a month) and a need for mascara when you book a keratin lash lifting treatment that curls and holds your natural eyelashes or a lash extension service that will give you a fuller, darker lash line. Our city is home to plenty of skilled lash technicians and award-winning beauty salons — keep scrolling to discover where to get the best eyelash extensions and lash lifts in Hong Kong.
Read More: Eyebrow Services In Hong Kong – Brow Lamination, Microblading, Waxing, Threading & Tinting
---
The Best Hong Kong Eyelash Salons
Lyla Lash — Award-winning beauty salon specialising in Lash Extensions, Keratin Lash lifts and more at affordable prices
Known for its fantastic customer service (this is Team Sassy tried and tested!), Lyla Lash offers classic and volume lash extensions at super reasonable prices (starting from just $680) with an experienced team of lash technicians who provide a completely tailored-to-you look. Simply choose from one of the four brilliant style options with their help, and customise its length and curl! Steering clear of extensions? Give your eyelashes oomph and colour with the highly recommended keratin lash lift and tinting treatments, and browse the brow and manicure services while you're there.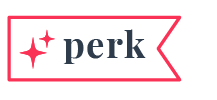 Use the code sassylashes when you book online to enjoy 10% off your first trial. Valid until Wednesday, 13 November, 2024.
Lyla Lash (Central), 14/F, C Wisdom Centre, 37 Hollywood Road, Central, Hong Kong
Lyla Lash (Causeway Bay), Room 2607, 26/F, World Trade Centre, 280 Gloucester Road, Causeway Bay, Hong Kong, 2564 7721, WhatsApp: 5721 9955, Instagram: @lylalashbar, lylalash.com
---
Xtreme Lashes — Feather-light eyelash extensions and natural lifting and lash regeneration treatments in Hong Kong
Another Team Sassy tried and tested beauty salon, Xtreme Lashes is a longstanding global favourite with Hongkongers and celebrities alike. A one-stop for feather-light eyelash extensions and natural lifting and lash regeneration treatments, the fuss-free services take little time (just 60 minutes and you're set!) and make a huge impact. The team of skilled technicians are committed to quality, so you can sweat, shower and even swim without worry. Book a set from the Natural Lite Collection for an everyday look or try a more fluttery option for full glam.
Sassy Tip: Book your Classic Special Lash treatment ($800) before Friday, 15 December, 2023 and get 50% off one more treatment. Offer valid for appointments made until the end of January 2024 for new clients only, and black-out dates will apply.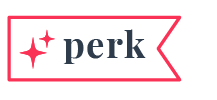 Use code Sassy11 when you book an eyelash extension service on the 50% off menu (including Classic, Hybrid, Volumation/Vavavom) and enjoy prices starting from $800. Valid for bookings made now until Tuesday, 30 April, 2024 for all dates except blackout dates.
Xtreme Lashes, 1/F, The Plaza, 21-23 D'Aguilar Street, Lan Kwai Fong, Central, Hong Kong, 3708 8961, 9141 0363, Facebook: Xtreme Lashes Hong Kong, Instagram: @xtremelasheshongkong, www.xtremelashes.com.hk
Read More: Luscious Lashes Could Be Just An Appointment Away
---
Nude Beautique — Leading Hong Kong beauty salon with top-tier lash lifts and eyelash tinting treatments
Sick of lash curlers and tubes of mascara? Promising to last longer than traditional eyelash extensions, we'd recommend a Lash Lift treatment at Nude Beautique — where you can enjoy your own natural eyelashes being curled to perfection, for up to 10 weeks! The pioneering salon's treatment uses leading Australian lash lift brand Elleebana, an application of Re-Gen, (which hydrates and protects the lashes while being curled) and gives your eyelashes a tint. Choose from two curl options: Natural and Ultra-Lifted and add on a Brow Tint for fuller-looking youthful brows.
Sassy Tip: A first-time trial for a Lash Lift is just $480!
Nude Beautique, various locations across Hong Kong, 2868 9100, Facebook: Nude Beautique, Instagram: @nude_beautique_hk, nudewaxing.com.hk
---
Lash Artist Lash Salon — Eyelash extensions, keratin lash lifts and lash tinting that preserve your natural lashes
Award-winning beauty salon Lash Artist is the ultimate destination for customised lash extensions, keratin lash lifts and tinting. The professional stylists here use their combined knowledge and experience to ensure you get a truly tailored look to suit your preferences, eye shape and lifestyle. Products are imported from Japan and come with safety, anti-allergic and anti-bacterial certifications. And the salon pays close attention to privacy and hygiene, with treatments conducted in isolated rooms and tools thoroughly disinfected in a specific UV disinfection machine.
Sassy Tip: Grab a special first-trial price of $688 on the keratin lash lift and tinting ($900 together) or a full set of eyelash extensions.
Lash Artist Lash Salon, 1-3/F, 54 D'Aguilar Street, Central, Hong Kong, 6361 4756, Facebook: Lash Artist, Instagram: @lashartisthk, www.lashartist.com.hk
---
Talila Lash — French-inspired luxury eyelash extensions and lash lifting services in Hong Kong
Specialising in delivering French-inspired luxury, Talila Lash boasts a premium eyelash extension service and lash lifting treatments. Signature designs here include a Nude Lash classic and volume, as well as more specialised options that are meticulously tailored to enhance, never overshadow, your beauty — boosting your confidence! We love how it all blends seamlessly with your real eyelashes, never looking too heavy or unnatural like extensions can run the risk of seeming. The luxury lash beauty salon has relocated and is open now for bookings.
Sassy Tip: The November 2023 grand opening promotion will give you 30% off for all services on its lash menu.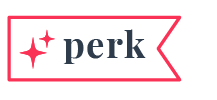 The first 10 Sassy readers to book an appointment with Talila Lash will get a free Nude 30/30 lash service. Simply mention this article!
Talila Lash, Room 2501A, Car Po Commercial Building, 18–20 Lyndhurst Terrace, Central, Hong Kong, 5112 8406, Facebook: talilalash, Instagram: @talilalash, talilalashhk.com
---
Suavis Lash — Sassy favourite Hong Kong eyelash salon
A Sassy favourite and former Sassy Best of Hong Kong Reader Award Winner, Suavis Lash offers various thicknesses, lengths and curvatures to get your desired lash look. For a specialised premium experience, head over to the Suavis Lash Couture in LANDMARK, where prices are a little higher for a more intimate and personalised lash artistry appointment.
Suavislash Couture, Shop 311, 3/F, Landmark Atrium, LANDMARK, 15 Queen's Road Central, Central, Hong Kong, 2772 6228, suavislash.com
Suavis Lash Bar, various locations across Hong Kong, suavislash.com
Read More: New Beauty Buys For This Season
---
NovaLash — Celeb-approved American eyelash extensions
Looking for a bold lash look? Jump on the celeb-approved NovaLash bandwagon and book yourself a session with these highly trained lash extension experts. NovaLash was founded in the US and claims its eyelash extensions have twice the wear time of other leading brands. The adhesive used is oil-proof so there's no need to avoid your regular skincare products.
NovaLash, 10/F, 1 Lyndhurst Tower, 1 Lyndhurst Terrace, Central, Hong Kong, 2536 0998, novalash.hk
Read More: Top Collagen Boosting Treatments, Products & More In Hong Kong
---
Blanc Eyelash Salon — Affordable Japanese lash extensions in Hong Kong
Originating in Tokyo, with a presence now in Thailand, Vietnam, Singapore and, of course, Hong Kong, Blanc Eyelash Salon offers incredibly reasonable prices and trials for new customers (starting at just $599 for 80 upper lash extensions or $699 for 100!). There's also a wide range here, with more than 165 different eyelash extension combinations to choose from.
Blanc Eyelash Salon, Unit B, 8/F, Way On Commercial Building, 500 Jaffe Road, Causeway Bay, Hong Kong, 2385 5322, www.blanc-beaute.hk
---
Eyelash Pro — High-quality eyelash extensions in Hong Kong
Eyelash Pro provides a clean and comfortable space for high-quality eyelash extensions, offering great service and a wide range of packages and styles. This is a great pick for a beginner, as the super professional team will advise you on a look that really suits your face and wants.
Eyelash Pro, 10/F, Hart House/Daily House, 35-37 Haiphong Road, Tsim Sha Tsui, Kowloon, Hong Kong, 5374 3272, WhatsApp: Eyelash Pro
Read More: Hair Removal Salons In Hong Kong – Waxing, Laser Hair Removal & More
---
The PLACE — Japanese lash extensions and keratin lash lifts and perming
A premium eyelash salon specialising in Japanese eyelash extensions, you can expect The PLACE to really deliver. With four branches across Hong Kong and Kowloon, this is a convenient pick with trained staff who use high-quality materials and exclusive collections. You can also get a keratin lash lifting and perming treatment here.
The PLACE, various locations across Hong Kong, theplaceeyelash.com
Read More: Top Hair Spas In Hong Kong – Where To Get Scalp Massages, Salon Treatments & More
---
Princess Eyelash — Lash and nail salon in Central
You can expect a great lash experience at Princess Eyelash, where your lash technician will take great care of even the most sensitive of eyes, and pay extra consideration to give you your desired eyelash style and look. You can also get your nails done here! You might need to know some Cantonese or want to bring a Cantonese-speaking friend with you.
Princess Eyelash, Room 508H, 5/F, Yip Fung Building, 2-18 Queen's Road Central, Central, 9601 3455,  www.facebook.com/princesseyelash3455
Read More: Your Guide To Nail Salons In Hong Kong
---
Carte Blanche — Japanese beauty salon in Tsim Sha Tsui
This Japanese beauty salon boasts lash therapists who have had experience working in London, New York and Shanghai. Here, you'll be able to choose your level of technician (expect to pay around $100 extra for a senior therapist), with upper lash extensions ranging from $900 to $1,600.
Carte Blanche, Shop 277 & 277A, 2/F, Mira Place 2, 118-130 Nathan Road, Tsim Sha Tsui, Kowloon, Hong Kong, 2739 1960, carteblanche-hk.com
Read More: Where To Go For A Facial Treatment In Hong Kong
---
Lash Effect Hong Kong — Cosy and convenient eyelash salon
Coming highly recommended, Lash Effect Hong Kong promises high-quality eyelash extensions from the US, Korea and Japan applied by a friendly, patient and professional lash technician. The space is clean, cosy and conveniently located in the heart of Causeway Bay, making for a relaxing experience (which we really prioritise!).
Lash Effect Hong Kong, Room 2101, 21/F, Radio City, 505 Hennessy Road, Causeway Bay, Hong Kong, www.facebook.com/lasheffect.hk
Read More: Top Piercing Shops In Hong Kong
---
Matsu.Lash — Japanese eyelash extension technique in Central
Conveniently located in Central, Matsu.Lash promises to sort out your lash look in just a couple of hours, with results that will last for weeks. All lash artists here have been specially trained in Japan and aim to enhance the natural look of your eyes, taking time to recommend customised eyelash extension solutions based on what best suits your facial features. You can even get coloured and soft matte finishes here.
Matsu.Lash, 8/F, Wong Chung Ming Commercial House, 16 Wyndham Street, Central, Hong Kong, 2331 2500, www.matsulash.com
---
M&A Eyelash Beauty — Longstanding eyelash salon with four locations
M&A first set up shop in Hong Kong in 2009 and has been expanding ever since. In that time, the salon has given more than 10,000 customers lash extension makeovers. There are now four branches across the city, with each salon offering several different types of eyelash extensions, including Korean-style single-layer and Japanese-style multi-layer lashes.
M&A Eyelash Beauty, various locations across Hong Kong, maeyelash.com
Read More: Top Hair Salons In Hong Kong
---
More Eyelash Extension And Lash Lift Salons In Hong Kong:
Read More: The Best Spas For A Foot Massage In Hong Kong
---
Editor's Note: "Where To Get Eyelash Extensions In Hong Kong" was originally written by Vivian Lee and was most recently updated in November 2023 by Team Sassy.
This article contains editorial selections and paid partnerships.
Main image courtesy of Nataliya Vaitkevich via Pexels,  image 1 courtesy of Lyla Lash, image 2 courtesy of Xtreme Lashes, image 3 courtesy of Nude Beautique, image 4 courtesy of Lash Artist, image 5 courtesy of Talila Lash, image 6 courtesy of Suavis Lash Bar via Facebook, image 7 courtesy of Blanc Eyelash Salon via Facebook, image 8 courtesy of The PLACE via Instagram, image 9 courtesy of Carte Blanche via Facebook, image 10 courtesy of Matsu.Lash via Facebook.