Up your accessories game with this guide to Hong Kong jewellery shops and brands, featuring our favourite online stores and independent designers.
We may be a little biased here but for us, no look is really complete without an accessory (or two!) to bring it all together. Enter our ultimate guide to Hong Kong jewellery shops. From the most creative independent designers to online jewellery store gems and a few fine jewellery picks, these options (covering all budgets!) will have you accessorised to perfection in no time.
Read More: Affordable Under-The-Radar Handbag Brands To Know
---
Jump To:
Featured Hong Kong Jewellery Shops
Affordable Hong Kong Jewellery Shops
High-End Hong Kong Jewellery Shops
Premium Hong Kong Jewellery Shops
---
Featured Hong Kong Jewellery Shops
Ame Gallery
Contemporary jewellery store Ame Gallery has been introducing Hong Kong buyers to wearable art from designers worldwide for the past 10 years. The brand has collaborated with the Hatton Jewellery Institute to bring us a unique platform and showroom that showcases the creative processes and fine craftsmanship of seven artists who trained or worked at the institute. Browse and purchase the exquisite handcrafted pieces on display at Ame Gallery's showroom and in its online shop.
Ame Gallery, 17/F, Tin On Shing Commercial Building, 41-43 Graham Street, Central, Hong Kong, 3564 8066, Facebook: AME Gallery, Instagram: @amegallery, www.ame-gallery.com
Read More: Where To Buy Your Wedding Ring In Hong Kong
---
Mori
If you're drawn to delicate, dainty jewellery, you won't be able to get enough of this local brand's collection. Crafted with care and adorned with natural diamonds and colourful gemstones, the fine jewellery pieces by Japanese designer Mori will add a subtle sparkle to your day-to-day ensembles. We love Mori's customisable "Your Own Words" Collection – ask the staff in-store to create an extra special personalised gift that spells out your name or a loved one's name in bling.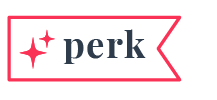 Sassy readers can use the code SASSYEARS to get a free ear piercing along with any in-store purchase. Offer valid until Wednesday, 23 August, 2023.
Mori, 62 Lee Garden Road, Causeway Bay, Hong Kong, 9090 7273, Facebook: Mori Jewellery, Instagram: @mymori.co, www.mymori.co
Read More: Where To Get Your Ears Pierced

---

Splitting Colours Jewellery
For this Hong Kong-based affordable luxury jewellery brand, diamonds often play a supporting role to gorgeous natural bi- and tri-colour tourmalines. To no surprise, these "rainbow gemstones" steal the show, with multiple colours blending into each other within a single stone. The bold, creative fine jewellery is crafted in 18K gold and natural gemstones. The minimalistic designs at Splitting Colours Jewellery really allow the gemstones to shine and are perfect for those who love to add a fun pop of colour to their outfits.
Splitting Colours Jewellery, Shop G33 and G35, 5 Hoi Ping Road, Causeway Bay, Hong Kong, 9343 0556, Facebook: Splitting Colours Jewellery, Instagram: @splittingcoloursjewellery, www.splittingcolours.com
---
Affordable Hong Kong Jewellery Shops
Amelie Jewelry
Hong Kong designer Bryan Chan has spent over twenty years in the jewellery business and clearly knows what kind of designs are popular! His creations marry woven bracelets with nomadic elements to create eclectic pieces that are guaranteed to elevate your everyday style.
Amelie Jewelry, www.ameliejewelry.net
---
Amreen Jewellery
The brainchild of Hongkonger Samreen Sunny, Amreen Jewellery launched in early 2022 with 18 Karat and 21 Karat Gold Plated jewellery handmade from a small workshop in Turkey with ethically-sourced material. All pieces here are lead, nickel and cadmium free, and the rings are resizable — making this homegrown brand super easy to shop and size-inclusive!
Amreen Jewellery, www.amreenjewellery.com
Read More: Online Shopping In Hong Kong – Top Fashion Websites With Free Shipping
---
Anthea Cooper
Launched in Hong Kong in 2018, Anthea Cooper's timeless jewellery designs take inspiration from the designer's Indian heritage, with a modern twist. Natural gemstones and precious metals feature heavily in her collections and we love that the jewellery pieces are versatile enough to be worn alone or layered.
Anthea Cooper, antheacooper.com
Read More: Where To Buy Statement Jewellery In Hong Kong 
---
Antonia Y.
Antonia's handmade pieces of jewellery bring to mind her vision of eternal bohemian summer. Think natural gemstone embellishments, cowrie shells dipped in gold and more. Mainly inspired by nature, each piece here is special and unique.
Antonia Y., antoniayjewelry.com
Read More: Y2K Fashion Is Cool Again, Here's How To Wear The Trends Now
---
Cherished Today
Bejewelled silver and cubic zirconia jewellery pieces abound at online label Cherished Today. The affordable price tag is the cherry on top.
Cherished Today, www.cherishedtoday.com
---
Gosia Orlowska Designs
Combining the best of impeccable Asian craftsmanship with timeless European flair, Gosia Orlowska Designs brings us intentional modern jewellery at wallet-friendly prices. We especially love the simple, minimalist pieces here.
Gosia Orlowska Designs, gosiaorlowska.com
---
Green Lemon Atelier
With Paris as its muse, Green Lemon Atelier brings us a range of effortlessly stylish pieces that are as affordable as they are beautiful — the ultimate jewellery dream! The concept store stocks French jewellery brand Les Cleias, with prices starting from around $180. We love the delicate gold stacking rings in particular, along with the fun and colourful beaded bracelets.
Green Lemon Atelier, 85 Hollywood Road, Central, Hong Kong, greenlemonatelier.com
---
Nyrelle
Boutique brand Nyrelle is committed to 100 percent traceable fine jewellery, with a range of modern classic pieces that only ever feature ethically-sourced gems, recycled gold, fairtrade silver and KP-certified conflict-free diamonds while working exclusively with partners that provide their employees with safe and fair working conditions.
Nyrelle, www.nyrelle.com
Read More: Where To Buy Fine Jewellery In Hong Kong – Diamonds, Fine Gold & More
---
Sempimimi
Sempimimi Founder, Stephanie Holding-Shah, worked as a fashion writer and stylist before starting this eclectic jewellery edit. From pink fringed drop earrings to colourful agate rings, this local jewellery shop has the perfect mix of statement jewellery pieces at prices that won't break the bank.
Sempimimi, www.sempimimi.com
Read More: 50+ Local Hong Kong Brands You Need To Know
---
Silversmith
If you're into silver stunners then you'll love Ivan Leung's handcrafted jewellery pieces. Remember, if there isn't anything that catches your eye immediately, Ivan can custom create a jewellery design specially for you.
Silversmith, various locations across Hong Kong, www.silversmith.com.hk
---
Ways Out Hong Kong
Way Out Hong Kong turns trash into treasure, upcycling household waste into beautiful jewellery pieces. The local initiative employs underprivileged women, empowering them to take control of their lives with craft skills and financial rewards. Plus, a part of the proceeds from sales goes to charities like Mother's Choice and Feeding Hong Kong.
Ways Out Hong Kong, www.waysouthk.com
Read More: Where To Volunteer In Hong Kong – Nonprofits, Charities & Social Enterprises
---
High-End Hong Kong Jewellery Shops
AS29
This Hong Kong-based online label creates unique jewellery pieces with a rebellious edge. You'll be in good company when shopping here: celebrity fans of AS29 include the likes of Beyoncé, Michelle Obama and Bella Hadid.
AS29, as29.com
---
Jewelux
Founded by Instagram foodie Yuki Leung (a.k.a. @yukimaryrosel), Jewelux is all about everyday luxury. All jewellery pieces are handcrafted with 18-carat gold, real natural diamonds and gems only. Jewelux is online via Instagram only at the moment but look out for its regular pop-ups. Shoot over a DM for more info on bespoke jewellery designs.
Jewelux, www.instagram.com/jewelux.official 
---
niin
Earthy, artsy and elegant are just a few of the words used to describe the jewellery at niin. Designer Jeanine Hsu uses materials such as stones, shells and wood to make jewellery creations that are both naturally beautiful and environmentally sustainable or recycled.
niin, various locations across Hong Kong, niinstyle.com
Read More: Local Sustainable Fashion Brands We Love
---
ZNS Jewellery
Powered by Hong Kong jewellers K.S Sze & Sons and exclusively designed by Alan Chan, ZNS's specialises in contemporary and multi-functional jewellery collections. Rings, earrings, bracelets and necklaces here are crafted in 18K gold, diamonds, pearls and sterling silver.
ZNS Jewellery, Shop 108, Landmark Prince's, 10 Chater Road, Central, Hong Kong, www.znsjewellery.com
---
Premium Hong Kong Jewellery Shops
Aliya Fine Jewellery
Founded by two best friends, Aliya Fine Jewellery bridges the gap between finesse and modern jewellery. The brand made waves with its monogrammed Letter Collection; for something even more personal, opt to have your name or symbol of choice engraved in 18-karat white, yellow or rose gold.
Aliya Fine Jewellery, www.aliyafinejewellery.com
Read More: Where To Buy An Engagement Ring In Hong Kong
---
L'Dezen
Created by one of our That Girls Payal Shah, L'Dezen specialises in functional fine jewellery that is thoughtfully designed and one-of-a-kind. From 18-carat hand-made rose-cut diamond earrings to statement flower rings, the jewellery pieces are an investment that will pay off for years to come.
L'Dezen, ldezen.com 
Read More: Female-Founded Brands To Support Now
---
Obellery
Founded in 2014 by Hugo Yeung and Belinda Chang, Obellery is a contemporary jewellery studio that features artisan craft and designer jewellery. If you're looking for a unique, handcrafted piece, check out the studio in PMQ, or take one of its jewellery and metalwork workshops to create something of your own!
Obellery, Shop H403, PMQ, 35 Aberdeen Street, Central, Hong Kong, www.obellery.com
Read More: Your Ultimate Guide To PMQ
---
Wendy Yue
Inspired by the symbolic meaning of jewellery, designer Wendy Yue turns jewels into pieces of art, to be passed down through generations. Each intricate design is based on her fascination with wildlife and moments from her expeditions. If you're a jewellery maven who values artistry and creativity, these pieces are not to be missed.
Wendy Yue, wendyyue.com
---
Editor's Note: "Your Guide To Hong Kong Jewellery Shops: Online & Independent Designers We Love" was originally written in September, 2013 by Lauren Yee and was most recently updated in August, 2022 by Team Sassy.