Up your accessories game with our guide to Hong Kong jewellery shops and brands, featuring our favourite online stores and independent designers.
We may be a little biased here but for us, no look is really complete without an accessory (or two!) to bring it all together — enter our ultimate guide to Hong Kong jewellery shops. From the most creative independent designers to online jewellery store gems and a few fine jewellery picks, these options (covering all budgets!) will have you accessorised to perfection in no time with a full range of earrings, rings, necklaces, bracelets and more…
Read More: Where To Buy Fine Jewellery In Hong Kong – Diamonds, 18k Gold & More
---
The Best Independent Jewellery Shops In Hong Kong
Ryder Diamonds — Bespoke diamond jeweller in Hong Kong with its own on-site atelier
Looking for a truly unique independent jeweller? Ryder Diamonds is a bespoke jeweller in Hong Kong — with its own on-site atelier! Master craftsmen custom-make each item, and you can even go behind the scenes and witness your perfect piece being created at the workbenches in person. Ryder specialises in diamonds (perfect for engagement rings!), giving you access to ethically-sourced gems at the most competitive prices in town plus expert advice throughout the buying process. The brand also boasts a signature collection of timeless ready-to-wear pieces for any special occasion.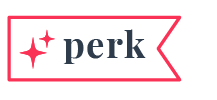 Use the code SASSY to get 10% off a purchase of up to $5,000 on items from The Ryder Signature Collection when you shop online. Valid until Thursday, 15 August 2024.
Ryder Diamonds, 2805 2589, Facebook: Ryder Diamonds, Instagram: @ryderdiamonds, www.ryderdiamonds.com
Read More: Where To Buy An Engagement Ring In Hong Kong
---
Mori — Independent jewellery designer specialising in dainty, delicate pieces
Prefer delicate and dainty earrings, rings, bracelets and necklaces? Look to Japanese designer Mori's collection. Adorned with natural diamonds and colourful gemstones, this local brand's carefully crafted fine jewellery pieces will add a subtle sparkle to your day-to-day ensembles. Unique ear offerings here include too-cool ear cuffs and flat-back earrings. Purchase in pairs or on their own to mix and match — and then check out the customisable "Your Own Words" collection, where staff in-store can create a personalised gift that spells your or a loved one's name out in bling.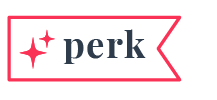 Mention the code SASSYEARS in-store to get a free ear piercing with any purchase. Valid until Thursday, 29 February 2024.
Mori, 62 Lee Garden Road, Causeway Bay, Hong Kong, 9090 7273, Facebook: Mori Jewellery, Instagram: @mymori.co, www.mymori.co
Read More: Piercing Shops In Hong Kong – Where To Get Your Ear, Nose, Body Pierced & More
---
Splitting Colours Jewellery — Hong Kong brand specialising in natural bicolour tourmaline jewellery
An independent jewellery brand based in Hong Kong, Splitting Colours Jewellery specialises in the natural coloured gemstone, tourmaline — with its "splitting colours" name originating from the gem's special bicolour nature. The brand's signature designs centre around affordable bicolour tourmaline fine jewellery, with a sophisticated minimalist approach that keeps the creative pieces timeless and never dated. Shop gorgeous rings, earrings, necklaces, bracelets and more, each featuring a stunning gemstone (or two!) in lovely gradient hues.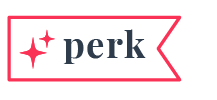 Book a private viewing at either boutique location and mention the code SASSY to get $200 off any purchase of a regular-priced item during the session. Valid until Thursday, 15 August 2024.
Splitting Colours Jewellery (Tsim Sha Tsui), Shop L306, Level 3, Eslite Spectrum, 3 Salisbury Road, Tsim Sha Tsui, Kowloon, Hong Kong
Splitting Colours Jewellery (Causeway Bay), G33-35, 5 Hoi Ping Road, Causeway Bay, Hong Kong, 9343 0556, Facebook: Splitting Colours Jewellery, Instagram: @splittingcoloursjewellery, splittingcolours.com
---
AS29 — Modern fine jewellery brand with celebrity fans
This Hong Kong-based online label creates unique jewellery pieces with a rebellious edge. You'll be in good company when shopping here: celebrity fans of AS29 include the likes of Beyoncé, Michelle Obama and Bella Hadid.
AS29, as29.com
Read More: 10 Affordable & Underrated Handbags To Know
---
Cherished Today — Affordable 925 silver and cubic zirconia jewellery
Eye-catching cubic zirconia stones and 925 silver pieces abound at online label Cherished Today. The affordable price tag is the cherry on top.
Cherished Today, www.cherishedtoday.com
---
éclater jewellery — Affordable minimalist and classic jewellery based in Hong Kong
A Team Sassy go-to! Hong Kong independent brand éclater jewellery features minimalist and chunky classic jewellery designs in stainless steel and sterling silver with rose gold and gold polish options. We're big fans of the unique ear cuffs, as well as the delicate rings featuring pearls and cubic zirconia.
éclater jewellery, eclaterjewellery.com
Read More: 50+ Local Hong Kong Brands You Need To Know
---
FIERCE — Hong Kong-based designer with chain-based jewellery
Designed and made by Nicole Law (and as her IG bio says, her mom!), FIERCE STUDIO sells too-cool unisex chain jewellery. Modern and chunky, these pieces are Hong Kong celebrity-approved — you're sure to spot a necklace or two at a live music gig or concert, on the singers on stage and in the crowd.
FIERCE STUDIO, www.fiercestudio.co
---
Gosia Orlowska Designs — Affordable East-meets-West modern jewellery
Combining the best of impeccable Asian craftsmanship with timeless European flair, Gosia Orlowska Designs brings us intentional modern jewellery at wallet-friendly prices. We especially love the simple, minimalist pieces here.
Gosia Orlowska Designs, gosiaorlowska.com
---
L'Dezen — Eye-catching modern fine jewellery brand
Created by one of our That Girls Payal Shah, L'Dezen specialises in functional fine jewellery that is thoughtfully designed and one-of-a-kind. From 18-carat hand-made rose-cut diamond earrings to statement flower rings, the jewellery pieces are an investment that will pay off for years to come.
L'Dezen, ldezen.com
---
niin — Sustainable and environmentally-friendly jewellery brand
Earthy, artsy and elegant are just a few of the words used to describe the jewellery at niin. Designer Jeanine Hsu uses materials such as stones, shells and wood to make jewellery creations that are both naturally beautiful and environmentally sustainable or recycled.
niin, various locations across Hong Kong, niinstyle.com
Read More: 15 Local Sustainable Fashion Brands We Love
---
Nyrelle — Ethically-made modern fine jewellery
Boutique brand Nyrelle is committed to 100 percent traceable fine jewellery, with a range of modern classic pieces that only ever feature ethically-sourced gems, recycled gold, fairtrade silver and KP-certified conflict-free diamonds while working exclusively with partners that provide their employees with safe and fair working conditions.
Nyrelle, www.nyrelle.com
---
Openroom Jewelry — Affordable independent Hong Kong jewellery brand
Openroom Jewelry is young and fresh, with hearts, crescents and snakes, plenty of chunky and textured earrings and cuffs, stacked rings, delicate necklaces and more. Plus, you can shop for hypoallergenic surgical steel alongside 925 silver and gold-plated pieces.
Openroom Jewelry, www.openroomjewelry.com
---
Re-attach — Online jewellery "project" with unique art earrings, rings and more
A multidisciplinary project based in Hong Kong, Re-attach was created by jewellery designer Puyuan Yang and animator Heidi Huang. Shop Cosmo chokers, Venus necklaces, limited-edition art earrings, hardware-like rings and more!
Re-attach, www.re-attach.com
---
Silversmith — Handcrafted and custom-made silver jewellery
If you're into silver stunners then you'll love Ivan Leung's handcrafted jewellery pieces. Remember, if there isn't anything that catches your eye immediately, Ivan can custom-create a jewellery design specially for you.
Silversmith, various locations across Hong Kong, www.silversmith.com.hk
---
Ways Out Hong Kong — Ethical independent jewellery brand that supports NGOs
Way Out Hong Kong turns trash into treasure, upcycling household waste into beautiful jewellery pieces. The local initiative employs underprivileged women, empowering them to take control of their lives with craft skills and financial rewards. Plus, a part of the proceeds from sales goes to charities like Mother's Choice and Feeding Hong Kong.
Ways Out Hong Kong, www.waysouthk.com
Read More: Where To Volunteer In Hong Kong – Nonprofits, Charities & Social Enterprises
---
More Hong Kong Independent Jewellery Brands
Read More: Where To Buy Your Wedding Ring In Hong Kong
---
Editor's Note: "Your Guide To Hong Kong Jewellery Shops: Online & Independent Designers We Love" was originally written by Lauren Yee and was most recently updated in August, 2023 by Sakina Abidi.