Getting a cab in Hong Kong is pretty easy – but as luck would have it, there's never one around when you really need one. During taxi switch over times in the afternoon and evening, it's a complete nightmare, and trying to get home on a Saturday night from LKF is painful – especially when you have to climb a HK hill in heels. So what's a girl to do when she can't grab a cab? Call Uber, of course. I was skeptical about this slightly overpriced taxi/chauffeur app, so I decided to give it a try for one week. I filled up my account with $800 and started using Uber every day… and boy, was it eventful.
Image sourced from Pinterest

Day 1
At around 9.30pm and after a weekend in Ibiza, my boyfriend started to get stomach pains. Three hours later and the pain had escalated in a pretty big way… I sent out a request over Uber and within five minutes a plush Mercedes was outside our door, and in another five minutes we were at Canossa Hospital. Big thumbs up! Uber saved the day (literally!), and to top it off the driver was really nice too.
Day 2
My boyfriend was admitted into hospital, which meant lots of back and forth picking up overnight bags and food from Marks & Spencer. Jello and rice pudding galore! I used Uber four times in one day. Not once did I have to wait over eight minutes for a driver to arrive and they were all so helpful and polite. The trips were on average $70 each, but in my opinion it was well worth it as there wasn't a taxi in sight during switch over and peak times.
Day 3
It's official – I have become an Uber addict. I think it's because it's just so damn easy to use. In two taps you have a personal chauffeur service at your fingertips and to be honest the cars are pretty slick too. They definitely beat grungy cabs with tissue in the side door pockets… gross. I had to make a quick trip to the hospital before heading to work, and as luck would have it, the sky opened and started lashing rain as I walked out the door. Uber to the rescue! Except this time I got a pre-notification that fares were doubled because demand was so high. I felt a little miffed, but I still ordered my car and paid the extra, arriving at both my destinations dry as a bone.
Day 4
While at work I arranged for a driver to collect my boyfriend from the hospital and take him home. He felt like a King! Safe to say his new love is now Uber. The app is really easy and safe to use as you have the driver's number and name. It's also perfect for collecting people from the airport so they can avoid those pesky queues and it would make your guests feel special too!
Image sourced from Pinterest

Day 5
I ran out of Uber credits and cried a little bit until I realised how easy it is to top up. Add some Uber dollars? Yes please… and we're back in business. I used Uber three times during the day until I realised that I was becoming an addict! I eventually had to put my phone down and remembered what it felt like to walk again. I promised to do an Uber detox for the weekend… that didn't last.
I loved using Uber for a week. It was easy, convenient, fast and reliable. It may cost more than your average taxi but in my opinion, it's definitely worth it. I'll use this app in other countries too when I'm away from Hong Kong, which will save me having to take out cash in other currencies. Except for the double fare during peak hours, which I thought was a bit cheeky, I can't speak highly enough about this app. Download it now, here!
Some useful info: Trips are paid for via credit card and the official Uber Hong Kong website currently lists a base fare of $35 plus $2 per minute and $9.32 per kilometre. Vehicles listed for deployment in Hong Kong currently include a Mercedes-Benz S-Class, Toyota Alphard and Nissan Elgrand. At the moment, the service is primarily focused around Hong Kong Island.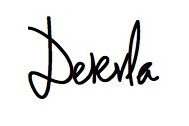 Top image sourced from Pinterest