Looking for the best high-intensity workout? Here are the top HIIT classes to join in Hong Kong.
HIIT — or high-intensity interval training — alternates short periods of intense or explosive exercise with brief recovery periods until the point of exhaustion. It's, as the name suggests, very intense; you can expect a real power workout that'll have you sweating! But it's good for you, increasing calorie burn and reducing body fat (if that's what you're looking for) as well as helping to regulate and stabilise your heart rate, blood pressure and even your insulin sensitivity. You in? We've rounded up our favourite HIIT workout classes in Hong Kong.
Looking for a more low-intensity workout? We've also rounded up yoga studios, pilates classes and dance workshops as well as tips to start strength training.
Read More: Top Personal Training Gyms & Personal Trainers In Hong Kong
---
Our Favourite HIIT Studios And Classes In Hong Kong
TeamX — Wide variety of HIIT programmes including XSlim, BodyCombat, BodyAttack and BodyStep
Award-winning fitness studio TeamX specialises in engaging group exercise sessions and a flexible class schedule — with a no-contract membership model, an inclusive environment and easy-to-follow instructions. The wide range of HIIT programmes here includes a signature weight-focused XSlim, a mixed martial arts BodyCombat, sports-inspired BodyAttack and a functional step-based BodyStep. Expect great vibes and internationally certified instructors who'll promote a real sense of community — so you can feel supported and support others in pursuit of health, fitness and happiness.
Sassy Tip: First-time visitors can enjoy their first class at TeamX at a trial price of $80 and enjoy a 10% discount on any Flexi Pack purchase on their trial day. Book your trial by clicking here to register or sending a message via WhatsApp at 9460 7772.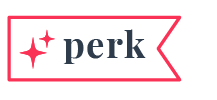 Use the code SASSY when purchasing a Flexi Pack and get 5% off year-round. Valid until Wednesday, 31 July, 2024.
TeamX, Unit 706, 7/F, Eastern Centre, 1065 King's Road, Tai Koo, Quarry Bay, Hong Kong, 2383 8666, WhatsApp: 9460 7772, Facebook: TeamX, Instagram: @teamx.hk, www.teamxhk.com
---
F45 Training — Quick and effective HIIT, circuit and functional training workouts
Boasting over 2,000 studios in 60 countries, F45 Training is most definitely a global fitness community specialising in innovative, high-intensity group workouts that promise to be "fast, fun, and results-driven". The unique, stylised workouts combine HIIT, circuit and functional training — just find a studio near you (there are 10 in Hong Kong!) and sign up for a trial.
F45 Training, various locations across Hong Kong, f45training.com
Read More: Fitness Boot Camps In Hong Kong – Group Physical Training & Workout Classes
---
Project S — HIIT-style weights and spinning workout plus other high-intensity classes
Project S offers 45 to 50-minute favourites like BodyPump, RPM and BodyBalance alongside 30-minute high-intensity SPRINT and GRIT. But what really sets this studio apart is the signature 50-minute Project Strong classes which combine a 25-minute HIIT-style weight session with 25 minutes of spinning.
Project S, 33-34/F, The Chelsea, 69 Jervois Street, Sheung Wan, Hong Kong, 2328 8211, www.project-s.com.hk
Read More: Tried & Tested – Team Sassy Checks Out Project S
---
H-Kore — Over 150 Lagree-method HIIT sessions weekly
H-Kore is all about strengthening, stretching and sweating in a fun and friendly environment! Choose from over 150 high-intensity Lagree method-utilised sessions weekly (between its two locations), and kickstart your HIIT journey knowing the small class sizes (limited to 12!) will ensure personalised attention to help you achieve your individual goals.
H-Kore (Central), 3/F, Emperor Commercial Centre, 39 Des Voeux Road, Central, Hong Kong, 2441 9000
H-Kore (Quarry Bay), 12/F, Suite 1201, Dorset House. Taikoo Place, 979 King's Road, Quarry Bay, Hong Kong, 3107 1144, h-kore.com
Read More: The Best Pilates Studios And Classes In Hong Kong
---
House of Fitness — High-intensity studio with HIIT abs and core classes
A boutique high-intensity studio in Sheung Wan, House of Fitness specialises in cardio, core and abs-focused circuits, strength building with weights and full-body burns. All set inside dark rooms with dimmed lights and pumping music, HIIT class options here include the abs and core-focused HIT CORE and high-intensity interval training HIT FIT.
House of Fitness, 18 Possession Street, Sheung Wan, Hong Kong, 6825 1081, hofhk.com
Read More: Strength Training For Women – How To Start & Mistakes To Avoid
---
Flowga Studio — High-intensity hot yoga flow classes
Yoga might not be the first thing to come to mind when you think of a high-intensity workout but at Flowga Studio, you can enjoy intense and insanely fun 60-minute yoga flow classes! A dynamic hot power Vinyasa workout, the Sweat 'n' Flow classes feature a candle-lit environment and music to keep your body moving.
Flowga Studio, Unit F, 1/F, Winner Building, 37 D'Aguilar Street, Central, Hong Kong, 9129 1366, flowga-studio.squarespace.com
Read More: The Best Yoga Studios & Classes In Hong Kong
---