Sometimes the best workout is one surrounded by others — these fitness boot camps and physical training programs will help you build strength while staying motivated.
Whether you're looking for an indoor or outdoor boot camp, a group to work out with or a stylised physical strength training programme to attend with a friend — Hong Kong has it all! Similar to a drop-in class, it'll surround you with like-minded people and is guaranteed to be a proper sweat session! So instead of committing to monthly classes or sifting through a gym's membership contract, consider looking to a boot camp to give you the most bang for your buck and keep you motivated and moving.
Read More: The Best Drop-In Fitness Classes In Hong Kong
---
Project S – Unique spinning and HIIT boutique fitness studio offering a summer special boot camp
Boot camp it out with both style and substance at Project S Fitness Penthouse Studio — its signature 50-minute Project Strong class combines HIIT and spin for a full mind and body workout unlike any other (you're at a Penthouse after all!). The high-energy group workout is equally motivating as it is rewarding, maximising cardio and strength. The perfect boot for a boot camp is Project Summer — sign up for six classes at just $1,118 (summer body with a great bargain!).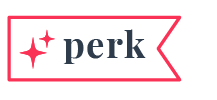 Use code SASSY10* to get an additional 10% off bookings. Valid from Thursday, 1 June, 2023 to Saturday, 30 September, 2023.
Project S, 33-34/F, The Chelsea, 69 Jervois Street, Sheung Wan, Hong Kong, 2328 8211, Facebook: Project S, Instagram: @projectsfitness, www.project-s.com.hk
Read More: Tried & Tested – Team Sassy Checks Out Project S
---
CrossFit Typhoon
One of the Team's favourite boot camps, CrossFit Typhoon's T3 Full Body Bootcamp is accessible for all levels and doesn't require you to complete the 'OnRamp Fundamentals Course' — putting you in fun, high-intensity workouts with a dedicated instructor and small class sizes.
CrossFit Typhoon, The Bunker, G/F, Fung Yat Building, 38-40 Third Street, Sai Ying Pun, Hong Kong, 2858 8864, www.crossfittyphoon.com
Read More: The Best CrossFit Gyms In Hong Kong
---
BARE Bootcamp
BARE Bootcamp merges interval training, callisthenics, movement and strength training exercises for the ultimate cross-training experience. Its Bootcamp (starting from $80 per session) takes place Monday (7:30pm to 9pm) and Saturday and Sunday (9:30am to 11am) in Hong Kong Park Olympic Square or Quarry Bay. Refer to its schedule to see the programs included in each session.
BARE Bootcamp, barebootcamp.com
Read More: Strength Training For Women – How To Start & Mistakes To Avoid
---
TodayFit
TodayFit prides itself on providing you with a personal trainer that's affordable and supportive, making this luxury that much more accessible. Its free (that's right!) weekly boot camp sessions in Tamar Park run every Thursday at 8pm — a tough, sweaty and rewarding workout led by one of its personal trainers. Download the app for the best information and to keep up to date.
TodayFit, www.meetup.com/today-fit, linktr.ee/TodayFit
Read More: Your Guide To Personal Training Gyms & Personal Trainers In Hong Kong
---
MOS Fitness Workouts
Led by a group of fitness enthusiasts in the New Territories, MOS Fitness Workouts meet up to train on a regular basis — open to all ages and fitness levels. Sessions are scaled to your ability but tough enough to push you and use minimal equipment. It runs at 7am at Ma On Shan Promenade or Ma On Shan Park, and your first session is free (then $100 per class).
MOS Fitness Workouts, www.meetup.com/mos-fitness-workouts
Read More: Hong Kong Martial Arts & Self-Defence Classes – Muay Thai, Taekwondo & More
---
Urban Active Hong Kong
Founded by Max Lai, Urban Active's workouts take place three times, usually Monday, Wednesday and Saturday, a week in Causeway Bay — at Causeway Bay Sports Ground and Victoria Park — and are both high-paced and seriously energetic. Message via WhatsApp to see the schedule and find out more.
Urban Active Hong Kong, WhatsApp: Urban Active
Read More: The Best Hong Kong Running Trails For Jogging
---
Editor's Note: "These Hong Kong Boot Camps Won't Burn a Hole in Your Wallet" was originally published by Carrie Johnson and most recently updated in May 2023 by Sakina Abidi.