Finish up your hike with a hot meal or well-deserved beer – here's where to eat and drink after hitting the trails.
We're exceptionally lucky to have so many hikes on our doorstep, and even more fortunate in that we can go from climbing mountains to being seated and served within minutes. There is no better incentive to finish up a particularly sweaty and tiring trek than the promise of an ice-cold beer and plate piled high with carbs. So, if you're looking for fresh air and somewhere to sit after a long day's walk, check out our favourite hikes that end with a meal…
Read More: Your Ultimate Hong Kong Hiking Trail Bucket List
---
Discovery Bay to Mui Wo Hike
Once you get the steep section of the trail over and done with, hiking from Discovery Bay to Mui Wo is an easy to moderate trail with multiple lookout points where you can stop and soak in sky-high views of the harbour towards Cheung Chau and Peng Chau, as well as a glimpse of Lantau's Sunset Peak.
Getting there: Jump on the ferry from Central Pier 3 to Discovery Bay. Once there, walk past Discovery Bay Plaza along the seafront to reach Discovery Bay Road. Look for the Parkvale Village sign, take the stairs and turn right before crossing over at Crystal Court. Follow the stairs up to Woodland Court and keep left on the dirt path. Head through the grassy area until you come to a staircase – your hike starts here.
End your hike at: Wah Kee Restaurant in Mui Wo's Cooked Food Centre dishes up cheap and cheerful Cantonese-style seafood. Just drinks? Pull up a chair at China Bear – perfect for those with furry hiking companions.
Read More: Your Neighbourhood Guide To Mui Wo
---
Violet Hill to Repulse Bay Hike
For those preferring to skip The Twins, the end of Violet Hill is probably where you'll naturally make a beeline for a taxi, but just a quick walk away is Repulse Bay Promenade. A moderate hike with just a few inclines to conquer, you'll bag similar views starting from Parkview and get lost in the lush green that surrounds you as you look out onto the ocean. Duck out at the water catchment just before you reach Tai Tam Tuk reservoir.
Getting there: Take a taxi directly to Parkview or jump on the No. 6 or 66 bus from Central. Violet Hill is signposted by a trail map and a set of stairs leading into the woods adjacent to Parkview. Follow them up.
End your hike at: Sip Song, a modern Thai eatery that promises authentic flavours, seriously cool decor and well-deserved cocktails.
Read More: Your Neighbourhood Guide To Repulse Bay
---
Pok Fu Lam to The Peak Hike
A breezy two-hour hike that takes you past the Pokfulam Public Riding School, through Pok Fu Lam Country Park and then onto the edge of the Reservoir Trail before reaching the Peak Galleria, this one's mostly uphill but worth it for the bounty of restaurants at the top. Digest with a trip around the Morning Trail and take in a perfect panorama of the city below.
Getting there: Take a taxi to Pokfulam Public Riding School or the 22x bus from Exchange Square. You can also take the 37A or 90B bus towards South Horizons/Chi Fu which depart from Landmark. Alternatively, take the MTR to Kennedy Town and ride the 23 or 23M minibus from outside the station.
End your hike at: Historic Hong Kong restaurant The Peak Lookout, opt for an innovative cocktail and meal at cool, colonial-style joint Rajasthan Rifles or keep it casual at Italian joint Fiamma.
Read More: 6 Short Hiking Trails In Hong Kong – Easy Hikes Under Two Hours
---
Dragon's Back to Shek O Hike
Ideal for beginner hikers who still want those sought-after views, Dragon's Back to Shek O is a well-trodden path and a firm favourite for many. For minimal and manageable inclines, start from Chai Wan side and follow the signs leading to Shek O Road and hop on the No. 9 bus to Shek O beach.
Getting there: Take the MTR to Shau Kei Wan. Exit A3 will lead you to the bus terminus where you take the No. 9 bus to Shek O, alighting at the To Tei Wan stop on Shek O Road. If you take a taxi, just say Shek O Road and keep an eye out for the stop. Follow the markers for the Hong Kong Trail.
End your hike at: Ben's Back Beach Bar (by Shek O Clinic) for no fuss, no frills snacks and plenty of cheap cans. Fancy a full meal? Al fresco favourite Cococabana serves delicious Mediterranean food, beach-side.
Read More: The Best Beachside Restaurants And Bars In Hong Kong
---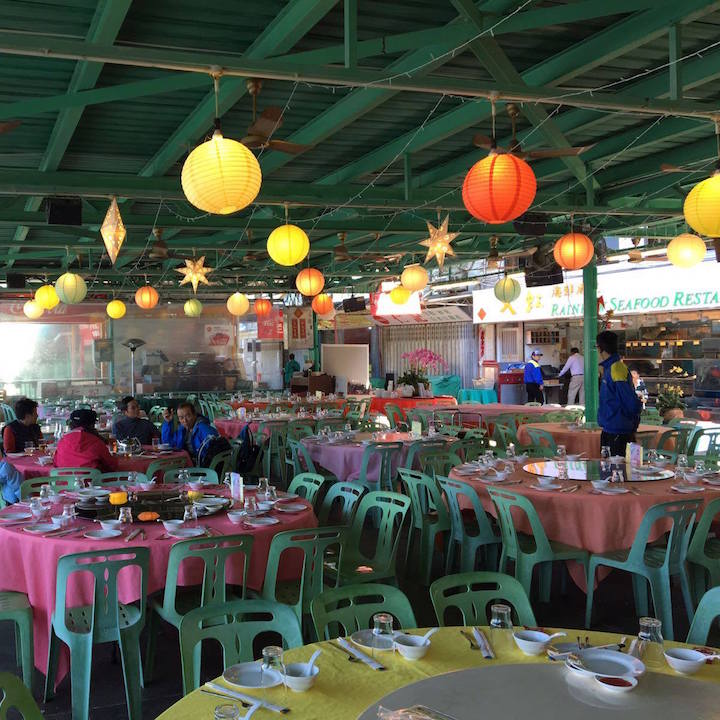 Yung Shue Wan to Sok Kwu Wan Hike (or vice versa!)
Admittedly more of a walk than a hike, this one still makes the list purely for its top food choices at both ends. Taking just over an hour – depending on how often you're stopping to sneak in a few Instagram stories – walk from Yung Shue Wan over to Sok Kwu Wan for an afternoon of family-style seafood and icy Tsingtao, or start from Sok Kwu Wan and end in Lamma's vibrant residential town.
Getting there: Take the ferry from Pier 9 to either Yung Shue Wan or Sok Kwu Wan depending on where you want to end your hike. From Yung Shue Wan Ferry Pier, simply follow the path through the main street, looking for signs pointing left and marked Hung Shing Yeh Beach and Sok Kwu Wan.
End your hike at: At any of the seaside seafood eateries. Lamma Rainbow is iconic (and you get a free ferry ride back to Central post-meal), but pricier than some of the others on offer. Ending in Yung Shue Wan? Andy's Seafood is known for having some of the best seafood in Hong Kong, or head straight to Yardley Brothers Beer Shack for locally brewed craft beer and IPA.
Read More: Your Neighbourhood Guide To Lamma Island
---
Parkview to Quarry Bay Hike
Boasting panoramic views of the city below, Parkview to Quarry Bay is a moderate three-hour hike that'll have you working up a sweat thanks to its intermittent stair climbs peppered throughout. Well worth tackling those inclines for the vistas alone, you'll end in Quarry Bay for a well-earned meal and rooftop sundowners.
Getting there: Take a taxi directly to Parkview or jump on the No. 6 or 66 bus from Central.
End your hike at: Mr & Mrs Fox, and then head to EAST's beloved Sugar for rooftop cocktails at sunset.
Read More: The Best Al Fresco Restaurants In Hong Kong
---
Editor's Note: "The Best Hong Kong Hikes That End With A Meal" was most recently updated by Team Sassy in December 2022.