Rejuvenate the skin at High Society Skin Clinic with the high-tech ultrasound Exilis Collagen Boost facial treatment.
Wondering how to get smoother, plumper skin? The secret lies in collagen. As one of our body's most important structural proteins, collagen is key to maintaining skin elasticity, ensuring that our skin stays strong and healthy. Yet in a cruel twist of fate, it turns out that our bodies actually slow down collagen production as we age, resulting in fine lines and wrinkles! Cue a slew of collagen-packed serums and face creams — or, even better, High Society Skin Clinic's non-invasive Exilis Collagen Boost.
Read More: The Hottest Body Contouring Treatment Revealed, Velashape III
---
What Is The Exilis Collagen Boost?
Simply put, the Exilis Collagen Boost is an FDA-approved treatment which uses 360° radio frequency and ultrasound technology to stimulate new collagen production. As the first treatment of its kind, the goal is to raise the temperature of the deep tissue in your skin up to 40°C in order to kickstart the collagen process. The heat also works to tighten the elastic fibers of the skin, which in turn helps to smooth and reduce any fine lines and wrinkles.
The professional team at High Society Skin Clinic assure us that the process is completely pain-free. In fact, most people liken the sensation to a hot stone massage. It's also non-invasive, which means there is no downtime required after. Perfect if you're short on time like we usually are!
As for results, while some report seeing immediate visible results, this largely depends on the individual, as well as the body part in question (Exilis Collagen Boost can be applied to both the face and body). It is generally recommended to have a series of four treatments. As a bonus, results typically continue to improve over the next few months.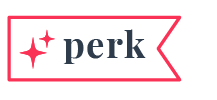 Mention Sassy when you book your first trial Exilis Collagen Boost treatment (full face) for $1,980 (originally $3,500) and get a free Exilis Collagen Boost Eye Treatment, valued at $1,800. Offer valid until Sunday, 31 December, 2023.
High Society Skin Clinic (Central), 22/F, Car Po Commercial Building, 18-20 Lyndhurst Terrace, Central, Hong Kong, 2799 0800, WhatsApp: 6338 8359
High Society Skin Clinic (Mong Kok), Unit 15-16, 18/F, Grand Century Place Tower 1, 193 Prince Edward Road West, Mong Kok, Kowloon, Hong Kong, 2117 7008, WhatsApp: 9816 8387, Facebook: High Society Skin Clinic, Instagram: @highsocietyskinclinic, www.highsocietyskinclinic.com