The beauty world is abuzz with the groundbreaking new VelaShape III body contouring treatment: a revolutionary, non-invasive aesthetic enhancement.
Achieve a smoother, more sculpted look without resorting to surgery or extreme measures. Using patented Vela and Elos technology, the VelaShape III™ treatment uses cutting-edge science to deliver proven results, offering an FDA-cleared non-invasive medical solution that targets cellulite and helps you tone up.
Read More: LPG Face & Body Treatment — What Is It And How Does It Work?
---
What Sets VelaShape III Apart: Patented Vela and Elos Technology
A game-changer in the world of non-surgical body contouring, the VelaShape III is the first FDA Class II platform that targets cellulite deposits and fat cells by leveraging the power of infrared light, radio-frequency energies, and a vacuum cupping and massaging effect. Deep-heating the cells, the surrounding connective tissue and the underlying dermal collagen fibres stimulate collagen and elastin growth. A gentle but effective treatment, it feels like a warm, deep tissue massage. It's safe, comfortable and requires no downtime.
Read More: Everything You Need To Know About The Hollywood Cream Bagel Facial
---
What VelaShape III Offers
Circumferential Reduction — It can be used on areas including the abdomen, hips, thighs and butt to reduce volume temporarily and smoothen the skin.
Cellulite Reduction — The pulsed suctioning and mechanical massage coupled with the radio-frequency and infrared light work together to boost metabolism in fat cells, and promote lymphatic drainage and the appearance of cellulite.
Skin Tightening — Thanks to the stimulation of collagen and elasticity, the VelaShape III also promotes skin tightening for a firmer, more youthful-looking look.
Read More: Emface — A No-Needle Facelift For A Fresh Look
---
VelaShape III is certainly revolutionising the way women in Hong Kong look at body contouring. In as little as two treatments you'll start to see results in your target area (regular treatments are recommended to achieve your desired look and individual results may vary).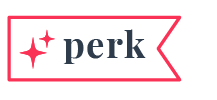 Use discount code sassy when you book your VelaShape III to receive a 30-minute treatment (usually $3,500) and a 60-minute hot stone massage (usually $680), for just $1,380! Valid until 31, December, 2023
High Society Skin Clinic (Central), 22/F, Car Po Commercial Building, 18-20 Lyndhurst Terrace, Central, Hong Kong, 2799 0800, WhatsApp: 6338 8359
High Society Skin Clinic (Mong Kok), Unit 15-16, 18/F, Grand Century Place Tower 1, 193 Prince Edward Road West, Mong Kok, Kowloon, Hong Kong, 2117 7008, WhatsApp: 9816 8387, Facebook: High Society Skin Clinic, Instagram: @highsocietyskinclinic, www.highsocietyskinclinic.com
Read More: Curious About Botox? We Take A Closer Look At The New Generation XEOMIN