Our 10 favourite aluminium-free natural deodorants are sustainable, eco-friendly, non-toxic and available to shop in Hong Kong.
If you're trying to do your part to clean up the environment and make better choices for the planet (one reusable coffee cup, reef-safe sunscreen tube and sustainable period product at a time!), switching to an aluminium-free natural deodorant is one small step you can make! Ahead, we're sharing our top 10 natural deodorants available in Hong Kong, so you can combine them with something you already use or keep to transition to in the future.
Editor's Note: We don't want to fearmonger, chances are your regular deodorants (and antiperspirants — which these are not!) are absolutely fine. It's just about being a little greener and gentler, like when we shop local sustainable fashion and vegan and cruelty-free beauty brands.
---
Jump To:
The Best Aluminium-Free Natural Deodorants In Hong Kong
What To Know About Aluminium-Free Natural Deodorants
Read More: What To Know About Reef-Safe Sunscreen & Where To Buy It In Hong Kong
---
The Best Aluminium-Free Natural Deodorants In Hong Kong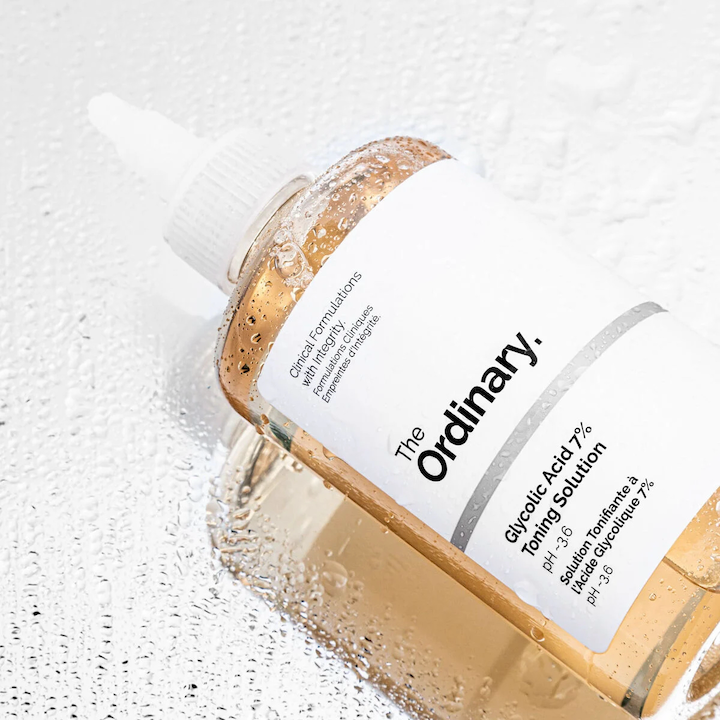 The Ordinary, Glycolic Acid 7% Toning Solution, $107/240ml
The Ordinary's exfoliating AHA solution uses glycolic acid, aloe vera, amino acids and ginseng to shed dull, dead skin cells (ideal to fight hyperpigmentation and ingrown hairs!) and make your armpit less hospitable to the bacteria responsible for odour. It won't prevent sweating, just the stink! Plus, it's free of essential oils and added fragrance.

Read More: Our Beauty Editor's Gentle & Affordable Skincare Routine
---
Aesop, Herbal Deodorant Roll-On, $250/50ml
An alcohol-free roll-on alternative to the brand's spray, Aesop's deodorant contains zinc ricinoleate, wasabi extract and a complementary blend of sweet-smelling essential oils (worth noting if you're sensitive!).

Read More: New Beauty Buys
---
Caudalie, Vinofresh Natural Stick Deodorant, $120/50g
Skincare expert Caudalie's natural stick deodorant is made of 98 percent natural-origin ingredients and promises 24-hour effectiveness. It's free from aluminium, alcohol, silicone and bicarbonate of soda.

---
Coconut Matter, MOOD All-Natural Vegan Deodorant, $150/30g
Local homegrown brand Coconut Matter's all-natural vegan deodorant comes in five scent profiles (including unscented!) and uses a blend of 16 plant and mineral ingredients to soak up sweat and rid of bacteria.

Read More: Local Vegan, Cruelty-Free & Sustainable Beauty Brands We Love
---
Drunk Elephant, Sweet Pitti Deodorant Cream, $130/60ml
Drunk Elephant's deodorant cream uses a powerful blend of mandelic acid and absorbent arrowroot to eliminate stubborn odour-causing bacteria and a mix of plant oils to support your skin's moisture barrier.

---
Kopari, Performance 24-Hour Protection Deodorant, $165/63g
With a formulation free of aluminium and baking soda, this 24-hour odour protection deodorant glides on clear and smells like fresh linen. It's vegan, cruelty-free and 100 percent recyclable.

---
Malin+Goetz, Bergamot Deodorant, $200/73g
Free of aluminium, alcohol, baking soda, parabens and synthetic fragrance, this deodorant uses natural bergamot extract and probiotic enzymes to neutralise odour and corn starch to absorb excess moisture.

---
Salt & Stone, Natural Deodorant, $175/75g
This extra-strength natural deodorant is formulated for 24-hour protection with seaweed extracts and hyaluronic acid to moisturise the skin and probiotics to neutralise odour. It's available in four scent profiles.

Read More: Your Guide To Zero Waste & Bulk Food Stores In Hong Kong
---
Sol de Janeiro, Rio Deo Aluminum-Free Deodorant Cheirosa, $140/57g
New kid on the Hong Kong block Sol de Janeiro's aluminium and baking soda-free deodorant lowers the skin's PH to naturally prevent odour-causing bacteria. It comes in the brand's signature Cheirosa 62 fragrance.

---
ZeroYet100, Z1 Spa Deodorant Aluminium Pot, $148/60g
Homegrown brand ZeroYet100's deodorant uses essential oils and is free from alcohol and parabens. It applies clear and won't mark clothes — and its tin can be used to store shampoo bars or soaps once empty.

Read More: 7 Ways To Live A More Sustainable Lifestyle
---
What To Know About Aluminium-Free Natural Deodorants
Brands have been experimenting with different formulations for natural deodorants for a while! But making the switch still might not be as simple as you may first think. If you've been using regular antiperspirants for years, your underarms will go through a transition period as they adjust to their new, all-natural, environmentally-friendly way of odour-free life.
Read More: 5 All-Natural DIY Tips For You And Your Home
---
What's the difference between deodorant and antiperspirant?
Your sweat itself doesn't have a bad odour — until it mixes with bacteria on your skin. Deodorants and antiperspirants work in different ways to mask or prevent this bad smell.
Deodorants block or mask body odour with a presumably more pleasant scent. They may also create a more acidic environment where applied, which may prevent the bacteria from releasing odours.
Antiperspirants use ingredients, usually aluminium-based, to block sweat glands, reducing the amount of perspiration released.
---
The Pros: It's All-Natural!
These deodorants are all-natural and botanical-based, which means they should be free of any excessive and unnecessary chemicals. Instead, ingredients like charcoal, mineral-rich clays and plant-based butters and oils promise to be gentler on the skin.
It's worth noting there is no substantial scientific evidence to support the claim that aluminium-based antiperspirants may increase the risk of developing breast cancer.
---
The Pros: It's Environmentally-Friendly
Some traditional formulas contain the antimicrobial agent triclosan, which accumulates in our rivers and streams after being washed from our bodies. This may negatively impact the environment (and us, although there is no clear evidence at present). What is clearer, however, is that antiperspirants tend to come in non-recyclable and non-refillable packaging.
---
The Cons: Your Body May Need Time To Adjust
If your underarms are used to regular-strength antiperspirants, changing to natural, simpler products could come with a detox journey. With no aluminium compound to "plug" your sweat glands, they'll be exposed again. You may experience a seemingly substantial increase in the growth of odour-causing bacteria and excessive sweating — but these levels should normalise and your underarms should fully adjust.
---
The Cons: It Takes A Little Trial And Error
There's now a wide range of natural alternatives on the market, coming in various formulas and with different ingredients. This means it can be a little bit of a hassle to find one that truly is for you — what works for one person may not work for everyone! Take some time to experiment and test the options available.
---
Editor's Note: All listed prices were correct at the time of publication. "Everything You Need To Know About Using A Natural Deodorant" was originally published by Ciara Radburn and most recently updated in May 2023 by Team Sassy.
Please note that this article contains some affiliate links to products and we may receive a commission for select purchases.
Main image by Sassy Media Group using images courtesy of respective brands, image 1 courtesy of The Ordinary, image 2 courtesy of Aesop, image 3 courtesy of Caudalie, image 4 courtesy of Coconut Matter, image 5 courtesy of Drunk Elephant, image 6 courtesy of Kopari, image 7 courtesy of Malin+Goetz, image 8 courtesy of Salt & Stone, image 9 courtesy of Sol de Janeiro, image 10 courtesy of ZeroYet100.