We trialled the body-sculpting and skin-firming LPG beauty treatment at High Society Skin Clinic — here's what to know and what we thought.
If Barbie can grapple with cellulite, it's safe to say you're not alone. If you've been struggling with your body and want a little help, the new LPG 10th Cellu M6 Alliance Spa treatment at High Society Skin Clinic might just be your solution. We jumped in a cab and made our way to Central to try the innovative new beauty service at High Society Skin Clinic — a spa  that specialises in high-end technology, offering every service from eyebrow microblading and tinting to lash extensions, semi-permanent makeup, facials, body sculpting, laser hair removal, botox and more.
Read More: Curious About Botox? We Take A Closer Look At The New Generation XEOMIN®
---
What Is The LPG Endermologie Beauty Treatment?
First things first, what is LPG Emdermologie? Also known as emdermologie, this cutting-edge technology is used to firm the skin and in body contouring. It uses a machine equipped with a roller and suction device to gently manipulate your skin and underlying tissues. This mechanical stimulation of cells is called endermologie. By targeting different areas of your body and face, where you might have stubborn fat, loose skin or cellulite — like we all do — it helps to tone and reduce double chin! The best part is it's all achieved non-invasive.
---
How Does LPG Work?
The patented technology involves the massaging action of the roller and suction, which work together to knead and fold the skin. This motion activates your body's natural processes of fat releases. 
The gentle mechanical stimulation can also trigger collagen and elastin production. These are proteins that contribute to skin elasticity and firmness, giving your skin a firmer, brighter and smoother look.
---
How Was Team Sassy's LPG Treatment?
Our treatment comprised a 30-minute LPG Endermologie session for the body and 30 minutes for the face. Before it starts, we are asked to put on a white bodysuit that ensures proper movement of the machine's rollers. Then we lay on a fluffy spa bed (ideal for daydreaming) as a trained technician switches on the machine, with a handheld device equipped with rollers and a suction mechanism. This gadget will be applied to my body and face.
---
LPG Endermologie For The Body
The treatment starts with a roller that stimulates the body, with a focus on areas where stubborn fat tends to accumulate, like the belly and thighs. Your skin is softly lifted and folded by the rollers, in a  kneading motion; a gentle massage with the added sensation of suction. This combined action allows the technology to act directly on the adipocytes existing in our hypodermis, aka the slimming cells.
---
LPG Endermologie For The Face
After the body treatment, the technician switches to a much smaller device for the face. It featured a similar rolling and suction sensation but with less  pressure. The motorised flaps encourage the natural production of essential chemicals good for your skin. This cell stimulation causes fibroblasts – renewing cells – to create more hyaluronic acid, collagen, and elastin – the substances that naturally give our skin its volume and hydration, as well as reducing wrinkles.
---
Final Thoughts
While we feel firmer skin right after the treatment, the clinic recommends having multiple sessions to achieve optimal results. According to the staff, hyaluronic acid levels are increased by 80 percent following a Face Endermologie treatment, and wrinkles are reduced by 87 percent. Collagen network appearance grew 240 percent after 20 sessions of Face Endermologie.
So, if you're seeking a non-invasive method of body sculpting and skin improvement, LPG treatment might just be the choice for you!
---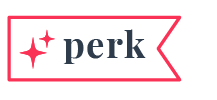 New customers can use the code "SASSY" to enjoy their first trial LPG treatment at the trial price of $880 for LPG Face Endermologie (usually $2,680) or $680 for LPG Body Endermologie (usually $1500). Offer valid until Monday, 30 September, 2024..
High Society Skin Clinic (Central), 22/F, Car Po Commercial Building, 18-20 Lyndhurst Terrace, Central, Hong Kong, 2799 0800, WhatsApp: 6338 8359, Facebook: High Society Skin Clinic, Instagram: @highsocietyskinclinic, www.highsocietyskinclinic.com