You've probably seen this Super Styler gracing the pages of Vogue, Grazia and Elle magazine, sporting the hottest trends of the season. Loved by street style snappers in Paris, New York, Milan, and every other fashion capital you can think of, Sarah Rutson, the Fashion Director of Lane Crawford, doesn't just buy trends… she sets them. Straight talking, smart and hilarious to boot – this is one woman who proves that doing what you love is the key to success!
How do stay on top of your game in such a competitive industry?
I have a natural talent for retail and fashion, it's something that I don't second-guess myself on – I LOVE LOVE LOVE what I do and am thankful that for 30 years I have been doing just that.
Is working in fashion as exciting as it's made out to be?
Everyone thinks that it's glamorous! Yes, it has its moments of course, but it's very hard work, the schedule is relentless and it will quickly finish off anyone who isn't truly prepared and has a love of this business.
How did you go from working on the shop floor of Marks & Spencer to being the Fashion Director of Lane Crawford?
I was at school studying and got a Saturday job when I was 16 years old, this enabled me to be independent from my parents and buy designer pieces from Pam Hogg and Bodymap when I wanted!! I always knew I wanted to work in fashion and that starting on the shop floor was (and still is) the best way to start that. I then started my career at M&S as a buyer and kept on progressing.
They say whatever doesn't kill you makes you stronger, what obstacles have you had to overcome?
Oh I've had many in my career over the last 30 years, but I've always believed that if you're really good and talented at something, you'll eventually overcome everything. I don't mind saying that I'm really good at what I do, one of the best. It's a result of self-belief married with being open to new people and situations. I'm a big supporter of women – I think it's really sad when women get jealous in business and that clouds everything for them.
Are you good at managing your time?
Not always – I can only do my best, I have a fantastic housekeeper and husband so that helps as it really does take a team to try and keep everything moving; daughter, homework, making sure the family eat healthily and keeping dogs walked and happy! I have a mini zoo at home!
Is it okay for women to show weakness at work?
It depends… I think it's ok to show that you're juggling and not try and put on a charade of perfection. It's a disservice to women to do that! Can women have it all? Yes and no, something always has to give, or gets sacrificed on one side or the other.  You just try and balance the seesaw somewhere in the middle, but sure, I beat myself up when I have to be on a business trip and miss something my daughter may be doing at school, or whatever family event is going on.
What is your stress-reliever?
Our dogs and cats (all rescued), I am a huge animal lover! I find reading a book and sitting on the sofa with them and a good English cup of tea and chocolate biscuit can put most things into perspective and calm me down!
Do you have any style advice for the office?
I always wear a uniform made up of pieces I like and that doesn't change very often. Clothes have to be "friends" and you need to have staples. I always have a great tailored "le smoking" jacket and a white shirt, if I wear this with jeans or a pencil skirt it will always be appropriate. I also love a great shoe, I suppose I dress from my feet up and then add some bold costume jewellery – it always look like you've made an effort, even when you haven't.
How do you find a balance between work and play?
I do not look at my blackberry after dinner or at weekends. I have started that in the last 6 months and it's done me the world of good, and there is nothing that cannot wait until the morning. If something was deathly urgent someone will always call my cell!
What is the secret to a good fashion edit?
Having focus, a point of view, and not trying to have a little bit of everything.
Who is your mentor?
I have had mentors over the years at various stages of my life – I don't really have one now. I suppose I am busy being a mentor to our daughter Eliza.
If there is was one piece of advice you could give to your teenage self what would it be?
That your mother is normally right!
Who makes the most comfortable yet fashionable shoes?
For me its Alaia – I also love the fact that they are timeless, I have just as many flat Alaias as I do heels!
Do you have a secret seamstress in Hong Kong?
For repairs, I go to a little man that sits outdoors on the street in Happy Valley on village road. He does amazing invisible mending.
Vogue said that you can read the future fashion of Asia, what do you see in your crystal ball?
I see a really dynamic consumer – one that doesn't sit still and is very open to new and new experiences.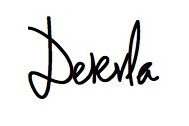 All photos in the That Girl article above were taken by the hugely talented Sabrina Sikora of Sabrina Sikora Photography – get in touch with her at sabrinasikora@gmail.com.