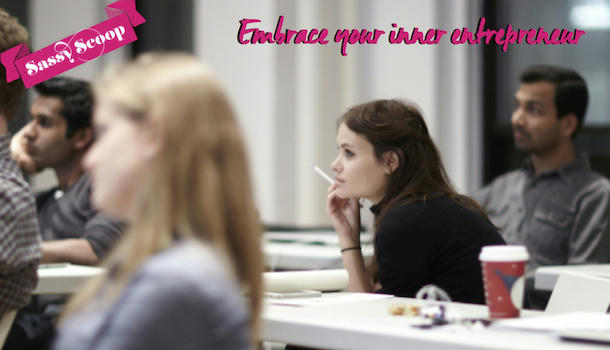 General Assembly is our go-to place for learning – their classes are well-taught, comprehensive, and will give you some seriously desirable skills… hello impressive CV! We've already raved about the 10-week long Digital Marketing course here, but if you missed out last time you'll be pleased to hear it's running again on 24 November!
Don't have 10 weeks? If you still want to learn how use social media effectively for your brand (or finally launch that startup idea that's been gathering dust!), then check out GA's bootcamps launching this month! Covering topics in days instead of weeks, they're perfect for #girlbosses who want to use weekends to get ahead!
GA's 'Channel Marketing Bootcamp' gives you the skinny on how to kill it across digital marketing channels, imparting skills that almost every employer wants these days… if you're more interested in launching your own gig, check out the 'Building a Successful E-Commerce Business: Weekend Warrior Bootcamp E-Commerce Weekend Series', or 'Startup Bootcamp: From Idea to Pitch in 5 Days' – ideal for aspiring entrepreneurs. Time to kick your brain into bootcamp mode!
SPECIAL SASSY OFFER
General Assembly will host an Open House on Saturday 8 November at 12.30pm for Sassy girls looking for more details. Find out more and see if any of the courses above are fit for you! Better yet, Sassy Scholars will get 10% off GA programmes if you RSVP – so cover your bases and RSVP here!
Brought to you in partnership with General Assembly