Relocating within Hong Kong or beyond? We've got you covered with our ultimate guide to the top moving companies in town.
Wherever you are, moving is stressful. Finding a new place can be tough, and that's only half the battle – you've now got to think about the move itself! Don't fret, we've got exactly what you need to make your relocation as smooth as possible – our ultimate guide to moving companies in Hong Kong. Keep scrolling for our top picks, along with our best relocation tips and tricks for navigating your big move.
Read More: Where To Donate Or Sell Clothes, Furniture & Homeware In Hong Kong

---
UniGroup Asia  – A thorough moving company for local moves and overseas relocation
Known globally as the specialists in international and local removals, office moves, storage, logistics and records management, calling up UniGroup Asia is a no brainer when it comes to making a big move. Being a part of one of the largest transportation enterprises in the world and with over 60 years of experience, you can trust UniGroup's network of professional movers to help you handle every aspect of your relocation, from packing, transport, customs clearance, storage and more. Head here to get a quote now.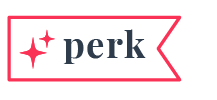 Sassy readers can enjoy one month free standard storage (warehouse handling charges to be applied and air con storage not applicable for this offer **Subject to available space ).
UniGroup Asia, Unit 3123, Level 31, Tower 1, Metroplaza, 223 Hing Fong Road, Kwai Chung, Hong Kong, 2418 4333, www.unigroup.asia
---
AGS Four Winds Hong Kong – Moving company providing service for local and overseas relocation
Boasting a global presence that covers 148 locations across 97 countries, AGS has one of the largest networks in the international moving industry, and specialises in relocations domestically and abroad. Customer service is key for this moving company, with the team priding itself on its strict quality procedures.
AGS Four Winds Hong Kong, Unit 3101-04, Level 31, Metroplaza Tower 1, 223 Hing Fong Road, Kwai Chung, New Territories, Hong Kong, 2885 9666, www.agsmovers.com
---
Allied – Provides pet and vehicle relocation along with other moving services
Its tagline brands this moving company as "The Careful Movers", and it's got the global reputation to back it. Allied is one of the most trusted movers not only in Hong Kong, but also the world, offering tailored moving packages perfectly suited to your every relocation need. Whether moving domestically or abroad, Allied will not only move your belongings, it'll cover storage and insurance, and can handle pet and vehicle relocation too.
Allied, 2736 6032, www.allied.com
---
A-One Removal – Efficient relocation ideal for moving large furniture
A-One Removal is the removal specialist for all tricky relocations. Need a yacht moved? No problem! What about a massage chair or piano. Sure! The company also has fully-licenced and English-proficient handymen to help with furniture assembly, minor repairs or picture hanging.
A-One Removal, FT10, 2/F, Block C, Hong Kong Industrial Centre, 489-491 Castle Peak Road, Cheung Sha Wan, Kowloon, Hong Kong, 2307 1198, www.a-one.hk
Read More: Home Decorators In Hong Kong – Interior Design And Decor

---
Asian Tigers Group – Customised relocation and moving plans along with admin duties
A trusted choice for relocations across Asia, the team are well aware that one size does not fit all when it comes to relocating, offering customised moving solutions tailored to your specific needs. In addition to managing your move, storage and insurance, Asian Tigers can help with the necessary life admin that comes with a relocation, including visas, house searches and more.
Asian Tigers Group, 2528 1384, www.asiantigersgroup.com
---
Crown Relocations – Pre-moving planning for local and domestic relocations
For a fully personalised approach to moving, look no further than Crown Relocations. Each move is coordinated by a dedicated move manager who will advise, support and update you at every step of your relocation – from pre-move planning until you are nice and settled in your new home. With offices across the world, Crown Relocations can help with both international and domestic relocations.
Crown Relocations, 2636 8399, www.crownrelo.com
Read More: Our Go-To Handyman & Home Repair Services In Hong Kong

---
Lap Sing Transportation – Hassle-free local movers
Providing free on-site consultations and quotations, a Lap Sing consultant will help identify any issues with packing, furniture assembly, transportation or building access to ensure your move is smooth and stress-free. Established in 1975, you can sleep well knowing these local moving experts have extensive knowledge of all Hong Kong's quirks when moving.
Lap Sing Transportation, Unit B, 2/F, K.K. Industrial Building, 5 Mok Cheong Street, Mau Tau Kok, Kowloon, Hong Kong, 2571 8177, www.lapsing.com.hk
---
Yan Yan Movers – Well-established moving company for relocation within Hong Kong or abroad
This local moving company has been in the business since 1960, so you know you'll be in good hands for your relocation. We love that Yan Yan offers free packing materials and PVC film wrap (that's one less thing to worry about!), plus the team are experts at furniture assembly and disassembly. Its services can be used for relocation within Hong Kong or abroad, with a special focus on moving to the UK.
Yan Yan Movers, 2388 6883, www.yanyan.hk
---
More Relocation Companies And Movers In Hong Kong
Read More: Where To Buy Bedding In Hong Kong – Bed Linen, Bedding Sets & More

---
Top Moving And Relocation Tips & Tricks
Book Your Moving Company Early
We recommend booking your moving company a couple of months before your relocation. This will give you plenty of time to shop around for quotes, and ensure that your moving company of choice has availability.
Know Your Measurements
Regardless of whether you're taking your old furniture or buying new items for your move, it's important to be sure that everything fits where you want it to. It's useful to have a tape measure on hand during viewings so you can get an idea of available space for those large items such as beds, sofas and wardrobes.
Do The Admin
Make sure to inform the appropriate authorities and services of your change of address when moving. You will need to alert your bank, along with any utility services, government agencies etc. of your relocation. The Hong Kong government offers a simple change of address service for these purposes, which allows you to inform different government agencies all at once, saving you a lot of time. You can also find more information on this here.
DIY And Save
Moving companies offer a range of services to help with your relocation; from providing boxes, and dismantling and assembling furniture, to packing and helping with the actual move. If you don't have a huge amount to shift, you can keep relocation costs down by packing everything yourself and only using a company to help with the actual move. Buy your own moving boxes from the post office (and from most removal companies), or try asking around at local supermarkets/shops as some may be happy to provide these for free.
Label, Label, Label
It may sound obvious, but it will make a huge difference when it comes to unpacking. Whether it's yourself or a company that's packing, make sure that each box is labelled correctly. You don't want to get to your new flat and have to open a dozen boxes before being able to locate your toothbrush, or the kettle.
Pack An Overnight Bag
Pack a separate bag or suitcase with all your daily essentials, including clothes, bedding and toiletries. This way you can relax straight away after your big move instead of rooting through all your boxes – the unpacking can wait until the next morning!
Keep Important Documents With You
Pack your ID cards, passports, medical documents etc. with you, so you know where they are. You're not going to want the extra hassle of having to replace these! If you have any particularly valuable, fragile or important items, we suggest you keep these separate and move them yourself (just to ensure accidents don't happen!).
Read More: Your Guide To Hong Kong Furniture & Homeware Shops
---
Editor's Note: "Your Guide To Relocation Companies" was originally published by Annie Simpson and was most recently updated in February 2023 by Team Sassy.