The best bed linen stores in Hong Kong for eco-friendly flat and fitted bed sheets, silk pillowcases, bamboo bedding sets and more.
Get a good night's sleep on soft and stunning bed sheets! Pair with a brilliant mattress and bed frames, satin-silk pillowcases, extra fitted or flat sheets, and an ultra-comfy duvet, comforter or blanket (we love a quilt!). From fancy bedding sets with luxury thread counts or eco-friendly bed linen, we've rounded up our favourite bed linen shops and online stores to buy bed sheets and more from in Hong Kong. Sleep tight!
Read More: Where To Buy Beds & Mattresses In Hong Kong
---
The Best Hong Kong Bedding & Bed Linen Stores
NakedLab — Hong Kong bedding store with sustainable bamboo silk sheets for healthier skin and hair
Organic and pesticide-free, NakedLab's BambooSilk bed sheets treat your skin with care and kindness; and bamboo bedding is scientifically proven to promote healthier, happier hair that looks and feels fantastic. The seasons may change but your bedding doesn't need to. With its moisture-wicking and thermal regulating properties, NakedLab's bedding keeps you cool and comfortable year-round. Whether you treat yourself to new bedsheets, pillowcases, duvet covers, or even a silky soft eye mask, you'll be on your way to a good night's sleep.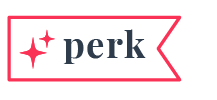 Use code SASSYHK10 to get 10% off your first order. Valid until Friday, 8 November, 2024.
NakedLab, various stockists across Hong Kong, Facebook: NakedLab, Instagram: @nakedlab_official, nakedlab.com
---
Heveya — Sustainable and hypoallergenic bed sheets and linen in Hong Kong
One-third of our lives are spent sleeping, so investing in bed sheets is truly crucial for our health! Premium bedding brand Heveya specialises in non-toxic and sustainable bed linen, with a commitment to excellent customer service and social responsibility (1% of all sales revenue is donated to charitable institutions!). Shop silky-soft, breathable and hypoallergenic bamboo lyocell and European flax linen sheets, resting easy with the knowledge that all materials used are 100 percent natural and sustainable. Good for you — and the earth!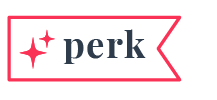 Use code SASSYSHEETS when you checkout online to get an additional 10% off Heveya®'s bamboo or linen sheet bundles. An existing 15% promo already applies, in addition to the promo code discount, so you'll get a total of 25% off!
Heveya®, TREE's Flagship Store, 28/F, Horizon Plaza, 2 Lee Wing Street, Ap Lei Chau, Hong Kong, 6286 1132, Facebook: Heveya Hong Kong, Instagram: @heveyahk, www.heveya.hk
---
Bed & Bath — Large selection of luxury and global brand bedding in Hong Kong
Bed & Bath carries one of the largest selections of luxury bedding in the city, and is the only place in Hong Kong to find leading global brands like Yves Delorme, Peter Reed, Alexandre Turpault, Celso De Lemos and Missoni. Bed & Bath also offers tailored sizing and monogram services, as well as a dedicated concierge shopping experience.
Bed & Bath, Shop 206-209 & 238, 2/F, Landmark Prince's, 10 Chater Road, Central, Hong Kong, bednbathhome.com
Read More: 6 Hong Kong Air Purifiers For Your Home
---
Beyond Sleep — Shop Italian-made bed sheets in Hong Kong
Beyond Sleep is the place to go to ensure a good night's sleep, with a boutique in Central. Shop Italian-made bed linens and bedding sets in-store and online from brands including its own, Nakedlab and more. Plus, stop by the showroom to check out a mattress wall, pillow bar and sleep pod experience!
Beyond Sleep, Basement, LHT Tower, 31 Queen's Road Central, (Entrance at 1 Theatre Lane), Central, Hong Kong, beyondsleep.com.hk
---
Casablanca — Hong Kong bed linen store stocking affordable bed sheets
With outlets spread across Hong Kong, homegrown brand Casablanca will have you sorted with every type of bedding you could ask for. Head here for variety: this pick stocks everything from luxurious mulberry silk and jacquard to affordable printed cotton sets.
Casablanca, various locations (switch to ENG up top to view the page) across Hong Kong, shop.casablanca.com.hk
Read More: Interior Designers And Home Decorators In Hong Kong
---
Domus Home — Cotton, natural linen, high-thread count bed sheets
Thinking of splurging on some fancy Egyptian combed cotton and Portuguese duvets? Domus Home is all about seeking out the crème de la crème of home textiles from around the world. As a bonus, you'll find that most of the products here are made from natural fibres like cotton and linen — all the better for letting your skin breathe while you sleep!
Domus Home, www.domus-home.com
Read More: Top 10 House Plants For Good Feng Shui
---
Hush Home — Shop waterproof bedding, Egyptian cotton linen in Hong Kong
Hush Home's trademarked waterproof bedding series is here to protect your bed from dust mites, spills and just about everything else you can think of. You can also browse its signature Egyptian cotton and hotel-grade bed linens, tas well as the brand's innovative pillows and mattresses which adjust to your sleep position for ultimate comfort.
Hush Home (Sheung Wan Flagship), Unit 7, 2/F, Wayson Commercial Building, 28 Connaught Road West, Sheung Wan, Hong Kong
Hush Home (Telford Plaza Store), Unit 607-608, Telford Plaza II, 33 Wai Yip Street, Kowloon Bay, Kowloon, Hong Kong, 3500 9475, www.hushhome.com
Read More: Top Scented Candles, Diffusers & More In Hong Kong
---
IKEA — Affordable bed sheets, duvet covers and more in Hong Kong
If you're looking for wallet-friendly bedding designs, IKEA should of course be at the top of your list. The bed linen here is great for adding a bit of personality to your room without compromising on budget — like this now-viral red heart bedding set!
IKEA, various locations across Hong Kong, www.ikea.com.hk
Read More: The Best Hardware Stores In Hong Kong
---
MUJI — Shop organic cotton bed sheets and other bedding in Hong Kong
Bringing together simplicity, affordability and utility, MUJI is fantastic for all sorts of household essentials, including bedding. Made with organic cotton, MUJI's cosy bed linens (in stress-reducing colours!) are easily the first thing we'd want to snuggle up in after a long, tiring day of work — preferably with a selection of MUJI's delicious snacks.
MUJI, various locations across Hong Kong, onlineshop.muji.com.hk, www.muji.com
Read More: The Best Furniture Stores & Homeware Shops In Hong Kong
---
Sheridan — Longstanding bed linen brand with sheets and more
Australian brand Sheridan has been making bed linen for over 50 years, so it's fair to say it knows a thing or two about good bedding. Each product is expertly crafted in its Sydney Design Studio by the in-house team of artists, master weavers and designers, so quality is guaranteed.
Sheridan (SOGO), Shop 29, 9/F, SOGO Department Store, 555 Hennessy Road, Causeway Bay, Hong Kong, 2831 3904, www.sogo.com.hk
Read More: Top Flower Shops & Florists In Hong Kong For Flower Delivery
---
Urban Outfitters — Shop funky, colourful bedding sets and more
Urban Outfitters is great for something outside the box, stocking super fun and funky crochet and knit-looking bedding, marshmallow-like duvets, colourful pillows and a lovely range of out-there and more neutral bed sheets and blankets.
Urban Outfitters, hk.urbanoutfitters.com
---
Zara Home — Shop bedspreads, bed sheets, duvet covers and more in Hong Kong
We love Zara Home's rotating seasonal bedding collections! You'll find everything from bedspreads to flat and fitted sheets, duvet covers, blankets, quilts, pillowcases and more here — all in the brand's signature soft hues and aesthetically pleasing prints and designs.
Zara Home (Festival Walk), G-26, Festival Walk, 80 Tat Chee Avenue, Kowloon Tong, Kowloon, Hong Kong
Zara Home (Queen's Road Central), 2/F, Crawford House, 70 Queen's Road Central, Central, Hong Kong, www.zarahome.com
Read More: Where To Buy Affordable Hong Kong-Themed Wall Art & Prints
---
More Stores In Hong Kong To Buy Bed Sheets, Blankets & More From:
Read More: Our Go-To Handyman & Home Repair Services In Hong Kong
---
Editor's Note: "Where To Buy Bedding In Hong Kong: Bed Linen, Bedding Sets & More" was most recently updated in November 2023 by Sakina Abidi.
This article contains editorial selections and paid partnerships.
Main image courtesy of Beyond Sleep via Facebook, image 1 courtesy of NakedLab, image 2 courtesy of Heveya, image 3 courtesy of Bed & Bath, image 4 courtesy of Beyond Sleep via Facebook, image 5 courtesy of Casablanca, image 6 courtesy of Domus Home, image 7 courtesy of Hush Home, image 8 courtesy of IKEA, image 9 courtesy of MUJI, image 10 courtesy of Sogo HK, image 11 courtesy of Urban Outfitters, image 12 courtesy of Zara Home, image 13 courtesy of Marks & Spencer.