Arts, Music & Theatre
Eaton HK PRIDE Festival 2023 — "PRIDE@Eaton 2023: IT'S MORPHING TIME!"
Eaton HK is celebrating Pride Month, inviting you to embrace the power of being queer, community and unabashed self-love. Expect everything from film screenings to panels and workshops, exhibitions, music and dance events, a mahjong tournament and plenty of parties!
Highlights include:
Eaton HK x The Glenlivet Present: Your Inner Diva Party
When: Saturday, 17 June, 9pm to 1am
Transgender and Non-Binary Athletes Redefining the Game
When: Saturday, 8 July, 5pm to 7pm
Night Of The Living Monsters Party
When: Saturday, 15 July, 9pm to 1am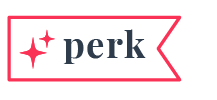 Use discount code PRIDE20 to get 20% off tickets to all three above-mentioned events. Valid until Saturday, 17 June 2023 or until sold out.
Event Price
Various prices depending on each event — make sure to check each event's Eventbrite page carefully and purchase tickets if needed!
Your Inner Diva Party: $280.00 (+$16.77 fee), include two special drinks
Transgender and Non-Binary Athletes Redefining the Game: $50 (+$3 fee)
Night of the Living Monsters Party: $250.00 (+$14.98 fee), include one complimentary drink
Address
Eaton HK, 380 Nathan Road, Jordan, Kowloon, Hong Kong