Looking for the right civil celebrant to officiate at your wedding? Here's everything to know plus the celebrants to meet.
You've said "yes" to the dress, booked a venue, ordered your cake, and hired a photographer… but have you left yourself enough time to find the perfect civil celebrant to officiate at your wedding? If you're not getting married at an official marriage registry (such as the City Hall Marriage Registry or Cotton Tree Drive Marriage Registry) or a licensed place of worship, this is where a wedding celebrant will step in. Civil celebrants play no small role in weddings so it's important you take the time to find the perfect one for you.
Read More: The Best Wedding Planners In Hong Kong
---
Jump To:
What Is A Celebrant?
How Do You Pick The Right Civil Celebrant For Your Hong Kong Wedding?
What Does A Civil Celebrant Actually Do?
Civil Celebrants In Hong Kong
---
What Is A Celebrant?
Not only do civil celebrants officiate your marriage, but most will also offer advice on how to write your vows, calm your nerves on the day and take care of all the legal documents that need to be signed, amongst other things. Selecting your celebrant is a highly personal decision and it helps to do a little research and have a clear idea of what sort of personality you're looking for before you start your search.
---
How Do You Pick The Right Civil Celebrant For Your Hong Kong Wedding?
It's important to find a civil celebrant that you're comfortable with and who matches your vision for the big day, so make sure you meet with them before signing any contracts. This will give you the opportunity to discuss how you want your day to play out and what you expect of them.
Ask your married friends and relatives for recommendations (see below for ours!), look online and read testimonies, and attend wedding fairs to chat with wedding celebrants in person. Your photographer, caterer or wedding planner might have come across some memorable civil celebrants from other weddings they've been involved in, so don't forget to ask them too!
Read More: Where To Buy Your Wedding Ring In Hong Kong
---
What Does A Civil Celebrant Actually Do?
Once you've found "the one", you can begin to work together on the wording of your ceremony. Most wedding celebrants will try and get to know you and your partner better — including how you met, what you love about each other, how they proposed, etc. — at this point so that they can tailor your wedding ceremony to be more personal. Your celebrant will have likely performed many different types of ceremonies and should be capable of taking on a range of tones, so don't be afraid to ask if you're after something more serious, sentimental or humorous.
It doesn't end there! Many civil celebrants can also assist you in writing your vows. This is great when you want to know what tone your partner is aiming for, without finding out exactly what the other person has written.
Yours will not be the first wedding ceremony they've been involved in — and civil celebrants are usually involved throughout the entire process — so they'll have plenty of useful tips and advice to share with you. This is especially handy if you don't have a wedding planner or if you're the first in your friendship group to get married. At the end of the day, your chosen wedding celebrant's most important job is to make sure you are legally wedded to your partner, and that all the required paperwork is taken care of.
As you can see, a civil celebrant plays a hugely important role in your wedding, which is why it is so crucial to find the right one. Don't leave it to the last minute because the best civil celebrants are in high demand.
Not sure where to begin? Here are some civil celebrants in Hong Kong who we think are worth meeting.
Read More: Alternative Wedding Venues In Hong Kong
---
Civil Celebrants In Hong Kong
Amy Pan of HK Marriage Celebrant
Looking for a skilled and friendly officiant? Meet Amy Pan. Highly sought after by international couples, Amy has worked seamlessly with couples from over 20 countries, fluently switching between English, Cantonese and Mandarin and fully appreciating cultural preferences. She's passionate about creating personalised ceremonies that incorporate the special moments of a couple's journey together, bringing laughs and happy tears all around. Amy will navigate you through the entire process, providing tips, reminders, rehearsals, and guidance on writing your vows. Clients love that she is creative, flexible and donates a portion of her fee to their preferred charity as well.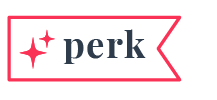 Sassy couples who confirm their booking with Amy by Tuesday, 31 January, 2024 will receive a special gift of premium wedding stationery worth $400.
HK Marriage Celebrant, Instagram: @hkmarriagecelebrant, www.hkmarriagecelebrant.com
---
Irene Lee of BLISS 悅 ‧ 囍 Civil Celebrant of Marriages services
Irene Lee has been a civil celebrant for over 10 years, providing heartfelt, tailor-made wedding ceremonies conducted in English, Cantonese or Mandarin. From handling all the necessary legal documents to guiding you through your rehearsal, Irene provides a stress-free wedding service. She'll go the extra mile to meet with you before the big day, helping you with wedding vows and making sure you're happy with the overall feel of the ceremony. You can count on Irene to take care of all the little details so that you and your partner can enjoy your big day without having to worry about a thing!
Sassy Tip: Be sure to mention to Irene that Sassy sent you for some extra special treatment.
Irene Lee, 6177 7788, Facebook: Lee Irene, Instagram: @civilcelebrant.irenelee, www.blisscelebrant.com
---
Francis Au Yeung of Civil Wedding Planning Service Hong Kong Limited
Chief celebrant and chief wedding planner Francis Au Yeung has officiated more than 500 local and overseas weddings (including some for celebrities and European noblemen!). Bilingual and UK-trained, Francis has experience in both Western and Chinese-style weddings, writing couples' stories and officiating different wedding styles, including civil weddings, religious weddings and renewal of vows. His profession has taken him high in the sky on helicopters, on yachts and even underwater (talk about dedication!). Being well known for his fun, loving, organised and personalised wedding ceremonies, you can certainly rely on Francis to bring bright and joyful energy to your special day.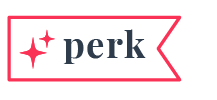 Book early to enjoy a 10% discount on all wedding services in 2024 by using the promo code 2024sassyhk10. Early Bird offer valid until Sunday, 31 March, 2024.
Civil Wedding Planning Service Hong Kong Limited, 1/F, Beverly House, 93 Lockhart Road, Wan Chai, Hong Kong, 9036 3020, www.civilweddingplanningservice.hk
---
Boase Cohen & Collins
The qualified civil celebrants at Boase Cohen & Collins are committed to making your wedding as memorable and enjoyable as possible. They'll also guide you through the protocols and procedures required for you to officially tie the knot.
Boase Cohen & Collins, 2303-7 Dominion Centre, 43-59 Queen's Road East, Wan Chai, Hong Kong, 3416 1711, www.boasecohencollins.com
---
Raymond T.L. Tse & Co., Solicitors
Officiating since 2006, Raymond Tse has ample experience conducting civil wedding ceremonies in English, Cantonese or Mandarin in a wide variety of venues and hotels across Hong Kong. Tse is known to provide many useful tips, including guidelines on the timetable and rundown of the wedding ceremony, choice of wedding vows and more.
Raymond T.L. Tse & Co., Solicitors, Unit A​, 10/F, World Trust Tower, 50 Stanley Street, Central, Hong Kong, 2521 2711, www.rt-lawyer.com
---
YIP, TSE & TANG Solicitors, Notaries, Civil Celebrants of Marriages
This law firm has over 20 licensed civil celebrants and officiated more than 20,000 marriages. You can choose to solemnise your marriage at one of its 13 decorated wedding halls dotted around the city. What's more, your marriage certificate or license will be issued by the firm immediately after your wedding ceremony, so no long wait is required.
YIP, TSE & TANG Solicitors, Notaries, Civil Celebrants of Marriages, 8209 9999, www.hkm.mobi
Read More: The Best Hong Kong Wedding Photographers
---
Editor's Note: "Your Guide To Choosing The Right Civil Celebrant For Your Hong Kong Wedding" was most recently updated in November 2023.