Join us for a visit to Central oasis THIA Wellness for a luxurious bespoke facial and massage…
The cure to a long, hard week? How about jetting off to a far-flung resort – or the next best thing? We've discovered a convenient destination within budget and reach, that you can turn to before your next vacay. We're talking about urban escape THIA Wellness, a hidden refuge right smack in the middle of Central. This editor paid a visit for the first time after work for a mid-week reset and, spoiler alert, we're already planning our next visit!
---
My First Impressions Of THIA Wellness Urban
After being welcomed into the space, I filled in a short form to list out what I'd hope to get out of my visit. I had built up a lot of tension in my shoulders and wasn't getting enough sleep at night, so I was hoping to relieve some stress and leave feeling relaxed. Then, I sat down with my massage therapist, Lena, to pick out the essential oils that would be added to a base of sweet almond oil and used for my massage. I told her I enjoyed citrus scents and that I was having trouble sleeping, so she recommended a combination of grapefruit and camomile.
Before my massage, I asked for a quick tour. It was surprisingly spacious (I was told it doubles as a yoga and meditation studio). The rooms, divided by heavyweight curtains, were dimly lit and cosy. I especially loved that each room featured a unique piece of art (painted by the owner's father), which gave each space its own personality. There is also an open-air urban garden space out back, where guests can relax after their treatment with a cup of tea (or Sparkling Wine upon request!).
---
The THIA Signature Massage
THIA Wellness recently partnered with award-winning Japanese skincare brand Lapidem, so I wanted to try the Lapidem Facial ($1,100) and THIA Signature Massage ($1,000). The bed was heated and the sheets were soft and fluffy; this immediately got me to relax right before we got started. Lena was very diligent in making sure that the pressure was to my liking throughout my massage.
I requested that she pay special attention to my shoulders, where I had accumulated a lot of tension (it didn't help that I have terrible posture and am notoriously known to always be carrying a heavy tote). Lena agreed that my shoulders were indeed very tight; I almost felt bad about how much effort she had to put into ironing out all the knots. Slowly but surely, the tension from my body melted away. Lena was extremely gentle but knew where a little more pressure was needed. The 60-minute massage felt twice as long, which is always a good thing.
---
The THIA Wellness x Lapidem Facial
Next, time for my facial! This felt nothing short of a luxurious affair. With Lena's whisper of a touch, even the process of removing my makeup was a soothing experience. Once my face was clean, she applied a gentle and natural konjac exfoliant and buffed any dead skin cells away in small circular motions.
My favourite part came next. After wiping off the facial scrub, she applied Lapidem's Body Cell Cream which, to my delight, had the scent of another citrus fruit, yuzu. She worked the product into my skin with ice globes, a special glass massage tool that's filled with water (usually kept in a freezer or cooler before the treatment).
The icy touch was startling at first but the experience was overall quite sublime. The sensation of the cold globes gliding over my face was incredibly relaxing but also felt like my skin was waking up. As we gave the product some time to sink in, I was given a bonus head and shoulder massage — my cue to accept the nearing end of my time at THIA Wellness.
---
Final Thoughts
I left feeling extremely refreshed and found comfort knowing I wouldn't have to travel too far for another visit. Best of all, the beauty and massage services here are affordable even without the special perk we have lined up for you.
Use the code below to get 50% (yes, you read right, 50!) off all standard-priced massage and facial services before the end of this year. You might even be tempted to sign up for the THIA SERIES+ package of four 60-minute services each month, starting at $1,998 per month, or unlimited 60-minute spa services, starting at $4,999 per month.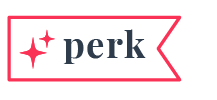 Use promo code sassy50 to enjoy 50% off standard-priced massage and facial services. Offer valid until Sunday, 31 December, 2023.
THIA Wellness Urban, 4/F, Abdoolally House, 20 Stanley Street, Central, Hong Kong, 9291 7301, Facebook: THIA Wellness, Facebook: THIA Wellness, Instagram: @thia_wellness, www.thiawellness.com