Team Sassy gets inspired in the kitchen with healthy food picks from new online marketplace Gourmet Rebels…
Many of us set the intention to lead more balanced, healthier lifestyles but it's a lot easier said than done. So, you can imagine our excitement when newly launched Gourmet Rebels entered the scene. This online market prides itself on bringing a carefully curated selection (approved by renowned dietitian Sylvia Lam!) of pantry staples, snacks, supplements and more to our fingertips, while highlighting sustainable, ethical and family-owned brands from around the world.
The range of ready-to-use ingredients was just too good to resist; so much so that our art director and home culinarian Joy was inspired to cook up a storm using some products from the site. Read on to see what she whipped up in the kitchen and for some easy weeknight dinner ideas…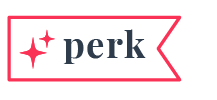 ---
Artichoke Hearts In Herb Marinade
One of the tastiest (and easiest!) ways to eat artichoke hearts is out of a jar. This paired well with the starter I prepared (below). The marinated artichoke hearts from Organico were tender and the herb oil was infused with a mixture of basil, parsley and red chilli pepper that rounded out the artichoke's nutty, earthy flavour. They can be eaten straight out of the jar or even cooked with a lemon garlic linguine pasta dish.
---

Beer Jelly & Cheese On Za'atar Keto Protein Bites
MANFOOD's beer jelly has a delightful jelly-like consistency that is more firm than jam spreads. Its sweet, citrusy and subtle strawberry flavour paired well with the bold and creamy blue brie I had at home. I placed the cheese and Beer Jelly on top of some za'atar-flavoured keto protein bites from Eva Bold, which added a nice layer of crunch and balanced the fruitiness of the jelly. This bite-sized starter was super easy to pull together and is great to serve at a last-minute dinner party.
---
Vegetable Couscous Salad With Piccalilli, Sardines & Cherry Tomatoes
Already packed with lemon and olive oil, the sustainably fished sardines from Fish4Ever provided a zesty, bright flavour and meaty texture to the piccalilli's pickled garden vegetables. Organico's Vegetable Cous Cous was cooked in 8 minutes, fluffed with a fork, and brought a warm fragrance to the dish that felt like a hug. The diced courgettes, peppers and carrots that came mixed into the couscous tasted delicious alongside the tangy and crunchy piccalilli from MANFOOD.
---
Butternut Squash And Ricotta Pasta
The crema di zucca, or butternut squash purée, from Bio Orto was rich and creamy, and softened into a smooth sauce in the pan. Once I mixed in the cooked spaghetti and olive oil, the simple, hearty and wholesome dish instantly came together. I topped it off with some toasted pumpkin seeds and ricotta, which added depth and crunch to the buttery smooth pasta. This was my favourite dish for its simplicity and rich flavour!
---
Baked Pesto Salmon
Another staple weeknight dish is salmon seasoned with salt and pepper and baked in the oven at 200ºC for 12-15 minutes. This time, I layered on the kale pesto from Bio Orto halfway and returned it to the oven. The pesto brought a nutty and vibrant garlic flavour to the smoky salmon fillets. Packed with olive oil, the pesto also helped the fillets stay juicy while baking so that they came out perfectly tender and flaky.
---
Products Available On Gourmet Rebels:
---
Browse the selection on Gourmet Rebels and get inspired for your next meal like we did! And don't forget to use our exclusive promo code Sassy15 to get 15% off (as well as free shipping!) on orders over $350.
Gourmet Rebels, Facebook: Gourmet Rebels, Instagram: @gourmetrebels, gourmetrebels.com