Crackly on the outside, soft and fluffy on the inside (plus free of preservatives, gluten and naturally fermented) – just the way we like our sourdough! Team Sassy gets baking at Foodcraft HK.
We like big buns and we cannot lie, precisely the ones fresh out of the oven at Foodcraft! Team Sassy tried and tested its Sourdough Baking Level 0 class taught by Shima Shimizu, the founder of Foodcraft, and created the sourdough of our dreams, knead we say more?
---
A Bit About Foodcraft…
Based in Kennedy Town, this hidden gem has been in business since 2016, crafting food that's good to your gut! Foodcraft batches a lot of its products in-house, or sources from companies with the same ethos, making clean food choices easily available for the busy cityfolk of Hong Kong.
What We Sampled While We Were There
Foodcraft is one of Hong Kong's go-to online grocery stores, and while we were browsing the shelves, we couldn't help but pick out a few items whilst our loaves were baking! Best believe the following are some of the healthy goodies we took home that day (all of which were made in-house by the Foodcraft team):
---
Now Let's Talk Sourdough: What Sets The One At Foodcraft Apart
Foodcraft promises to deliver some of the best sourdough in Hong Kong, and the minute we took the first bite from the batch we baked ourselves, we knew exactly we were convinced. Soft, fluffy, fragrant and oh-so indulgent, proving Foodcraft's expertise in quality, healthy food.
The gluten-free bakes (be it breads, cakes, muffins or bagels) are all made fresh to order, and none use preservatives nor white sugar. Plus, you can choose from a variety of sourdough flavours, including walnut raisin, matcha, buckwheat or its popular cinnamon roll bread with blue fairy icing! 
You can shop Foodcraft's sourdoughs online and have them delivered straight to your door, or do what we did and bake your own with the guidance of Shima!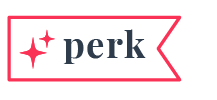 Use code SASSY10 to enjoy 10% off its products. Valid until Friday, 31 March, 2023. 
Foodcraft, Flat A, 16/F, Yiuga Factory Building, Sai Ning Street, Kennedy Town, Hong Kong, 5917 1181, Facebook: FoodCraft, Instagram: @foodcraft_hk, www.foodcraft.hk