Team Sassy tried out clean beauty brand Caudalie's all-natural and highly effective skincare products. Here's what we thought…
Looking for your holy grail skincare product? Let us introduce you to Caudalie! This luxurious brand's story began in 1993 in Bordeaux, France, and is now a worldwide name known best for unique skincare products that hero nature-derived ingredients and patented effective formulas. A clean beauty pioneer, Caudalie follows the "four commitments": no endocrine disruptors, no irritants, no animal-derived ingredients and no non-biodegradable ingredients.
Its commitment to the Earth and your skin means you'll never find controversial ingredients (like synthetic fragrances, parabens, silicones, mineral oils, phenoxyethanol, paraffin, and phthalates) in any of its products. And you can rest easy knowing the brand is targeting zero-waste goals with 100 percent recyclable packaging and a sustainable manufacturing process to reduce its carbon footprint.
Team Sassy put eight of Caudalie's best-selling and most-loved signature skincare products to the test — here's what we thought.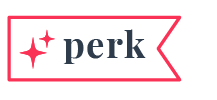 Use the exclusive code SASSY when checking out and get a 20% off discount on full-priced products. Plus, get an exclusive extra gift set (Detox Mask 15ml and Hand Cream 15ml) when you spend $600. Your gift will not show in your shopping cart but will be shipped together with your order. Both offers are valid until Saturday, 30 September, 2023
---
Team Sassy's Picks
Ira, Combination Skin
Skin Goals: Reduce oiliness, minimise the look of pores and generally brighten the complexion.
Vinoclean Instant Foaming Cleanser, $180
This daily soap-free foam, suitable for all skin types, deeply cleanses pores while respecting your natural pH balance. I've been wanting to try the eco-friendly Vinoclean line's all-natural formula — which harnesses the power of green grape and chamomile —and it did not disappoint! This foaming facial cleanser has an airy quality to it which is super soft on the skin, and a subtle floral fragrance (rose, white wood, violet leaves and pink peppercorn). It's definitely replaced my prior facial wash.

---
Beauty Elixir, $380
Infused with 100 percent natural essential oils, Caudalie's Beauty Elixir is Hong Kong's number one all-in-one mist toner. I was drawn to this as I'm a mom of two with not a lot of time for skincare (I'd say I have around five minutes in the morning and evening). An all-in-one mist toner with multiple benefits, it's easily one of my favourite products. I've been using it for more than a week now and I can definitely see that my skin is brighter, moisturised and more refreshed after each use. It's lightweight, non-greasy and super easy to use too — just a few spritzes!
Please note: This product contains essential oils so we wouldn't recommend if you have sensitive skin and/or are pregnant or breastfeeding.

---
Mansha, Dry And Sensitive Skin
Skin Goals: Soothe and hydrate the skin for an overall smoother and more even complexion
Vinosource-Hydra S.O.S Thirst-Quenching Serum, $320
Continuously diffusing water to restore the skin's moisture balance, this oil-free serum combines 100 percent natural-origin hyaluronic acid, hydrating prebiotic organic grape water, and antioxidant French grape seed extracts. This was like a cool drink of water for my dehydrated skin. It instantly felt smoother and like it could absorb other products better. After using it every day for two weeks, my skin feels hydrated with a visible reduction in any dry patches on the face.

---
Kylie, Dry Skin
Skin Goals: Hydration
Vinosource-Hydra Moisturizing Sorbet, $260
For dry and sensitive skin, this moisturising sorbet has a special gel-to-water formula with chamomile, organic grape water and antioxidant French grape seed extracts. It melted into my skin — with a water-based formula that delivered the hydration I needed, without being too heavy or clogging my pores. Perfect for Hong Kong humidity. I noticed a significant reduction in redness and I like how it smells fresh, like cucumber water. Plus, I love how you can use it under your night cream to add an extra level and layer of moisture.

---
Resveratrol-lift Firming Night Cream, $450
Let me tell you, this firming night cream is a total game-changer! The combination of resveratrol, hyaluronic acid, and vegan collagen booster worked wonders on my skin. When I wake up in the morning, my skin looks more rested and rejuvenated, and my complexion is noticeably more radiant. The cream also helped smooth out wrinkles and makes my skin feel firmer. But what's really great about this cream is that it's made up of more than 98 percent natural origin ingredients and enriched with olive squalane, which really helped nourish my dry skin and leave it feeling soothed. The cream has a soft and rich texture that felt luxurious on my skin.
But wait, there's more! The aromatic complex of this cream is incredible. It has a light fragrance (a blend of basil, lemongrass, chamomile, thyme, and orange blossom) that's not overpowering; adding a subtle and pleasant aroma to the overall user experience.

---
Haley, Dry Skin
Skin Goals: Hydration and anti-ageing
Resveratrol-lift Instant Firming Serum, $530
This serum promises to be twice as effective as Vitamin A, enhancing your collagen production, diminishing the look of lines and wrinkles and leaving you with smoother, firmer skin. It's all thanks to the combination of resveratrol (Caudalie's patented, active anti-ageing ingredient derived from vine shoots), hyaluronic acid and vegan collagen booster. I love how light this product is and how well it sits under my moisturiser. I've already seen a difference in my skin's elasticity — it definitely lives up to the hype! The moment my bottle is empty, I'll be repurchasing.

---
Premier Cru The Eye Cream, $530
Using exclusive TET8TM patented technology, this eye cream tackles "signs of ageing" like puffiness, fine lines, dullness and dark circles. I'm obsessed. The applicator is amazing; start by depositing the cream from its pump and then flip it over and use the cooling metal wand tip to smooth out the product, which gives you an immediate congestion-relief and depuffing effect. The eye cream itself is light and airy; I've been using it both morning and evening. This is a great purchase for those of us who are over 30 — especially if you're beginning to worry about pesky fine lines around the eyes. Plus, this product can also be used around the mouth!

---
Najuka, Combination Skin
Skin Goals: Hydration, clear skin and even tone
Vinergetic C+ Instant Detox Mask, $250
This viral beauty product has gotten over 100 million views on TikTok. It's a wash-off mask that eliminates excess oiliness and gives the appearance of tighter, smaller pores in just five to ten minutes — using pink clay (kaolin and bentonite), antioxidant coffee extract and organic grape marc. I love clay masks because they leave my skin feeling smooth. This detox mask was no exception! I have combination skin but it tends to be more on the oily side in the summer, especially in the Hong Kong heat and humidity. This product does a wonderful job of thoroughly cleansing my skin from the inside out, getting rid of blackheads and shrinking my pores. I've tried a lot of clay masks in the past and this has got to be one of the best I've used.

---