We look at High Society Skin Clinic's range of cosmetic injectable treatments for people who are curious about Botox or fillers.
When it comes to ageing, it's fair to say that every person is different. You might be someone who'd rather not intervene in the ageing process (lines are a part of life and give you character, after all!). Or, maybe the extent of your anti-ageing routine lies with your favourite drug-store moisturiser or high-end serum. On the other end of the spectrum, perhaps you're keen to try more involved treatments, including Botox or fillers. If you're curious about how injectable treatments work, keep reading to learn more about the offers at High Society Skin Clinic.
Read More: Curious About Botox? We Take A Closer Look At The New Generation XEOMIN®
Let's start with the most well-known of the three: Botox which is commonly used to reduce crow's feet, or frown and forehead lines. Priced from $2,000, the treatment works to relax the muscle that forms the wrinkle. The medically-trained experts at High Society Skin Clinic tell us that Botox typically lasts six to nine months, with "lines appearing less after each treatment as the muscles start shrinking long-term."
The clinic also revealed that it has "recently had men and women use Botox to help reduce sweating" — revolutionary for Hong Kong's humid climes!
High Society Skin Clinic also offers AestheFill, a filler treatment used to restore volume in the skin. The injected product stimulates collagen production, resulting in greater flexibility and hydration. "AestheFill can also diminish surface imperfections, including wrinkles and scarring," adds the clinic's doctor.
Common areas of treatment tend to be the under eye and lips, though many clients have also used AestheFill as a non-surgical way to straighten out any bumps on the nose. The treatment starts at $12,000 and results typically last between six and nine months.
Lastly, High Society is one of the few clinics to provide Belotero, another filler treatment, used to add volume to the cheek area or lips (lip augmentation). Priced from $4,800, it can also be used to reduce the look of perioral rhytids (a wrinkle in the skin in the area surrounding your mouth) or nasolabial folds (your "smile lines", a line extending from your nose down towards your mouth).
The team tells us that clients can see up to nine months of correction for moderate to severe facial wrinkles and folds through this treatment.
Sassy Tip: While it might be tempting to go all in, High Society Skin Clinic recommends clients build on treatments over time rather than going for drastic results.
With all of these treatments, it's worth noting that little to no downtime is needed. All can be done within fifteen minutes by the expert team, with High Society Skin Clinic sharing that because of its convenient Central location, it often treats clients coming in on their lunch breaks.
Interested to find out more? Before any treatment, High Society Skin Clinic recommends a consultation with a trained Beauty Specialist (included in the treatment price) or doctor (priced at $800). Here, the experts will give you advice on various options based on your wants and needs. Consultations take around 15 minutes, and treatments can either be done straight after or at a later date.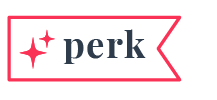 Book in before Sunday, 31 December, 2023 and pay just $1,500 for a Forehead Botox treatment (usually priced at $2,000) or $2,500 for Masseter Botox treatment (usually priced at $3,800).
High Society Skin Clinic (Central), 22/F, Car Po Commercial Building, 18-20 Lyndhurst Terrace, Central, Hong Kong, 2799 0800, WhatsApp: 6338 8359
High Society Skin Clinic (Mong Kok), Unit 15-16, 18/F, Grand Century Place Tower 1, 193 Prince Edward Road West, Mong Kok, Kowloon, Hong Kong, 2117 7008, WhatsApp: 9816 8387, Facebook: High Society Skin Clinic, Instagram: @highsocietyskinclinic, www.highsocietyskinclinic.com
---
Editor's Note: As with all aesthetic injectable treatments, please always consult your doctor first and only ever go to a medical professional to make sure any treatment will not impact or hinder you and your regular medicine and treatments.