Give your business the boost it needs to get ahead with the help of these Hong Kong digital marketing agencies, accounting companies and resources.
In such a dense city like Hong Kong, businesses need all the help they can get to turn a profit and maintain a competitive edge. Whether you want to boost your online presence, strengthen your brand identity, optimise your SEO, manage your finances or revamp your website, we've got a useful list of Hong Kong digital marketing agencies, accounting companies and resources that can help bolster your business.
Read More: Your Guide To Virtual Networking
Jump To:
Digital Marketing Agencies
Branding Agencies
Web Design Agencies
Accounting And Shopify Agencies
More Resources
---
Digital Marketing Agencies In Hong Kong
4HK – For Hong Kong – An experiential agency providing full digital marketing services
Experiential agency 4HK – For Hong Kong, provides digital marketing services and consultation for SMEs, startups and corporations. Its full-spectrum service allows its clients to focus on their business, while the 4HK team takes care of all your branding and marketing needs. Fully backed by startup accelerator LimeHK, the agency promises to improve workflow and innovation, and ultimately bring in new partnerships. What's more, with its own customisable reporting dashboard The ROOT, you can keep up-to-date on all the relevant data that's important to your business.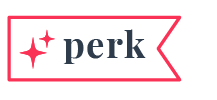 Quote "Sassy" for a free one-on-one consultation and use code Sassy4HK to enjoy a one-time The ROOT dashboard analytic setup (worth up to $8,500) for your website.
4HK, Room 1403, 14/F, Capitol Centre, 151 Gloucester Road, Wan Chai, Hong Kong, 6726 8769, Facebook: 4HK For Hong Kong, www.4hk.com.hk
---
DigiSalad – User experience-focused digital agency
This innovative digital agency provides a wide range of tech solutions. Specialising in UX, UI Design and Digital Transformation for different digital touchpoints, Hong Kong-based DigiSalad, together with its UK and Taiwan team, creates an amazing and unique user experience for its clients which stands out from competitors in the market. The agency believes digital media is like a mixed salad, and has made it its goal to combine and optimise various digital "ingredients" (UX/UI Design, Mobile App and Website Development, Customer Loyalty Programme, Social Media Strategies, SEO, etc.) to get the best results.
DigiSalad, Unit 05-06, 30/F, Global Gateway Tower, 63 Wing Hong Street, Cheung Sha Wan, Kowloon, Hong Kong, 3103 2588, Facebook: DigiSalad, Instagram: @digisalad, digisalad.cool
---
Digital Nomads Hong Kong – Digital marketing agency specialising in lead generation
As an official Google Partner founded by ex-Googlers, Digital Nomads Hong Kong provides expert insight into what it takes to give your business a competitive edge and generate more sales. With a focus on lead generation, this Hong Kong-based digital marketing agency specialises in drawing in new clients and building loyalty. Applying years of industry experience, Digital Nomads will provide you with a tailor-made strategy plan with the goal of enhancing the performance of Google Ads, Facebook Ads, YouTube Ads and SEO, that will effectively support the growth of your business.
Digital Nomads Hong Kong, 2/F, Beverly House, 93-107 Lockhart Road, Wan Chai, Hong Kong, 9734 0243, Facebook: Digital Nomads Hong Kong, Instagram: @digitalnomadshk, www.digitalnomadshk.com
---

Monogic – F&B-specialist digital marketing
Amidst Hong Kong's ever-expanding and competitive F&B landscape, it takes a lot of work for a concept to survive in our fast-moving city. Hong Kong-based marketing and communications agency Monogic has helped over 90 restaurants, bars and hospitality groups (Mott 32, The Aubrey, Little Bao and La Paloma, to name a few) find success through data-oriented strategies and leading F&B industry know-how. Blurring the lines between agency and in-house, the Monogic team is comprised of former in-house restaurant marketing experts that can provide end-to-end marketing solutions to help your business stay ahead of the curve. Contact the team today for a free consultation.
Monogic, 9236 7081, Instagram: @monogic.co, www.monogic.co
---
First Page – Data-driven integrated digital strategy
Pulling together global data and applying world-class industry best practices, First Page will give your business the boost it needs to thrive in a competitive landscape. Now more than ever, there is an increasing demand and importance for businesses to build their online presence. Fortunately, First Page is here to bolster your business with high-performing SEO and PPC strategies that will reap quick and lasting results. It even offers a "Pay on Performance" guarantee, meaning clients don't pay until their first keyword ranks on the first search page on Google. What have you got to lose?
First Page, Room 3503-07, 35/F, Wu Chung House, 213 Queen's Road, Central, Hong Kong, 2356 3200, Facebook: First Page Digital, www.firstpage.hk
---
Xenyo – Hong Kong web design agency
Hong Kong-based Xenyo is fast becoming one of the most sought-after web design agencies in the city, with a strong track record in delivering custom designed websites that are not only visually appealing, but also functional and user-friendly. It's no surprise the likes of AIA, HKUST, HKU and even United Nations are amongst their impressive client list. Xenyo has also recently launched the online tool Smartoo which helps other marketing agencies manage their resources, productivity and profitability.
Xenyo, Room 1801 Apec plaza, 49 Hoi Yuen Road, Kwun Tong, Kowloon, Hong Kong, 2616 0898, Facebook: Xenyo Limited, www.xenyo.com
---
Digital Business Lab – Performance-driven digital agency
Performance-driven agency Digital Business Lab specialises in running localised, customer-centric social media campaigns which aim to increase brand desirability and customer engagement. With useful experience in video production, the agency can also help you partner with the right KOLs or influencers to gain brand awareness and generate leads.
Digital Business Lab, 1501, Pacific Plaza, 410 Des Voeux Road West, Sai Wan, Hong Kong, 8120 3518, digital-business-lab.com
---
Digital Butter – Boutique e-marketing
Digital Butter has been at the forefront of Digital Marketing in the city for over 10 years, helping its clients (including Rosewood Hong Kong, Shangri-La and Oolaa Group) deliver optimal business results. The agency provides a full suite of digital services, including technical SEO, e-commerce, and web design and development.
Digital Butter, Workshop 801, The Factory, 1 Yip Fat Street, Wong Chuk Hang, Hong Kong, 2110 8861, www.butter.com.hk
---
Lolli Media – Full-service digital agency
Lolli is a full-service digital agency based in Hong Kong that covers everything from online marketing to branding and web design. Using its strong in-house team of designers, marketing specialists and programmers, Lolli combines design, technology and strategy to provide the most positive user experience and drive business.
Lolli Media, Suite 4006, 40/F, Singga Commercial Centre, 144-151 Connaught Road West, Sai Ying Pun, Hong Kong, 3621 0616, www.lolli.com.hk
---
Branding Agencies In Hong Kong
Stepworks – Digital-focused brand-building agency
Looking to transform what people think of your business? Using a brand-led, digital-focused approach, Stepworks' "Wholehearted Brand Building" methodology helps organisations gain a competitive edge through a simple yet effective three-step process: make clear your business offerings, express your brand in a positive way and increase brand awareness.
Stepworks, 19/F, LKF 29, 29 Wyndham Street, Central, Hong Kong, 3678 8700, www.stepworks.co
---
Base Creative – Award-winning branding and marketing agency
Headquartered in Hong Kong, this esteemed internationally known branding and marketing agency offers a wide range of services geared to one goal — growth. Using a multi-disciplinary approach, Base Creative integrates both brand strategy and marketing activation for a more effective process with better results.
Base Creative, 15/F, The Hennessy, 256 Hennessy Road, Wan Chai, Hong Kong, 2868 2793, www.basecreate.com
---
ipulse – Creative brand design agency
With 16 years of experience under its belt, ipulse has established itself as one of Hong Kong's leading brand consultancies. It has worked with an extensive range of clients, from independent start-ups to established multi-national corporations, providing a full suite of branding services, as well as web design and marketing support.
ipulse, 13/F, Connect, 303 Jaffe Road, Wan Chai, Hong Kong, 6296 4020, www.ipulsedesign.com
---
Web Design Companies In Hong Kong
Rabbit Studio – Local web design company
Since 2015, local web design company Rabbit Studio has helped a number of prestigious clients, such as K11, Landmark, Swire Hotels and HSBC, come up with unique and creative strategies to create new value. Through precise audience analysis and targeting, each design and digital practice is tailored to suit the specific needs of your business.
Rabbit studio, Unit E, 14/F, Joint Venture Factory Building, 76 Hung To Road, Kwun Tong, Kowloon, Hong Kong, 7072 2920, rabbitstudio.net
---
Rush Hour Media – Creative web and branding agency
Sassy has been a long-time fan of this creative web and branding agency, and can vouch for its excellent service. Each component of your website will be carefully considered and crafted with your unique brand in mind. What's more, Rush Hour also offers various levels of web maintenance and support to keep you abreast of the latest digital trends.
Rush Hour Media, 19/F, The L Plaza, 367-375 Queen's Road Central, Central, Hong Kong, 3571 9881, rushhourdigital.com
---
WECREATE Hong Kong – Award-winning web design agency
Award-winning web design agency WECREATE specialises in designing custom websites tailored to your business needs. Its experienced web designers will help you build an interactive platform that will inform and delight visitors, offering a host of services including UX and UI design, web development, SEO, content management and more.
WECREATE Hong Kong, Room B, 9/F, Evergreen Industrial Mansion, 12 Yip Fat Street, Wong Chuk Hang, Hong Kong, 2555 7220, www.wecreate.com.hk
Read More: Where To Upskill In Hong Kong
---
Accounting And E-Commerce Agencies In Hong Kong
Fresh Accounting – CFO and advisory services
Offering both CFO and advisory services, Fresh Accounting seeks to help SME businesses identify opportunities to increase performance and profitability. As an official partner with Xero, Fresh can also help your business transition to more flexible cloud-based accounting solutions! Sassy went to Fresh to help us make the switch and we're so glad we did!
Fresh Accounting, 7/F, W Place, 52 Wyndham Street, Central, Hong Kong, 2295 0881, www.freshaccounting.biz
---
InsCoder – Full-service Shopify agency
Listed as an official Shopify Plus Partner, Hong Kong-based InsCoder's full-service team delivers effective and profitable Shopify solutions for its clients, covering everything from store setup and Shopify custom app development to social media marketing, UX/UI design and more.
InsCoder, 3/F, Citicorp Centre, 18 Whitfield Road, Tin Hau, Hong Kong, 3611 9871, WhatsApp: 6906 5318, inscoder.com
---
Neat – Virtual banking solution
Built for entrepreneurs, by entrepreneurs, Neat is a modern alternative to a bank, designed to support Hong Kong businesses. From registering your business to making local payments and sending funds abroad, this virtual banking solution will allow you to easily manage your expenses and expand your business internationally. Start for free with no monthly fees.
Neat, 10/F, China Hong Kong Tower, 8 Hennessy Road, Wan Chai, Hong Kong, 3001 6328, www.neatcommerce.com
---
Stripe – User-friendly e-commerce platform
Thanks to Stripe's user-friendly software, businesses of all sizes can accept payments and manage their business online. For Hong Kong businesses, the digital payment platform accepts a variety of payment methods that include most major credit cards, digital wallets and other payment platforms such as Alipay and WeChat Pay.
Stripe, www.stripe.com
---
Xero – Cloud-based accounting software
Simple to use, and accessible anywhere and anytime, Xero gives you the power to track your cash flow, send invoices and create expense claims on the go. This cloud-based accounting software is perfect for small and medium-sized business owners who are ready to take control of their own finances.
Xero, 10/F, YF Life Tower, 33 Lockhart Road, Wan Chai, Hong Kong, www.xero.com/hk
Read More: Your Ultimate Guide To Co-Working Spaces In Hong Kong
---
Other Useful Resources
---
Editor's Note: "The Best Hong Kong Digital Marketing Agencies & Resources To Help Your Business Grow" was most recently updated in January 2023.