As a child, Toronto born and raised Alexa Bui was constantly mesmerised by the sight of her grandma putting on make-up daily as a child. Since then, she's been working since 2006 as a professional make up artist for brides, editorials and fashion events while juggling a baby and incredible blog. Cashmere and Candy is Alex's blog on both fashion and food; she couldn't decide on just one avenue but eventually reasoned, "Hey, who doesn't love both?"
Before and After
Her naturally bright home studio is splashed with colourful artwork and wedding photos of her own special day. Her wedding album is a collection of gorgeous photos of her and her family radiating healthiness and happiness, which definitely suits her approach to make-up.
Some of Alexa's work
During my appointment, she told me, "I think a lot of make up artists are self-taught and love to make things look beautiful. Brides should look both natural and beautiful on their wedding day. You'll look back at your photos over and over again, then your kids will look at them and your grandchildren too and you'll want them all to recognise you."
After cleansing my face with a soft toner, Alex actually showed me where my skin was dry and how I could take care of the combination areas of my face. I am not big on wearing too much make-up on a day-to-day basis and Alex definitely brought out a more natural glow to my face. I felt so beautiful afterwards, which helped because I went on a hot date with my fiancé right after!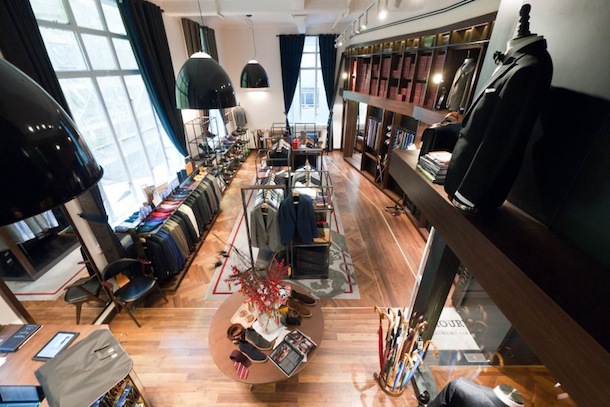 If your husband-to-be is looking for some swag too, Alex's husband Alan See is one of the founders at one of our top groomswear boutiques (see our roundup here!) called The Armoury. She explained their aesthetic to us, explaining that they carry "products made with quality craftsmanship, outstanding design and timeless style. We do this because we love classic menswear and we hope to share this passion with others." With this dream team's services, your wedding will be an absolute vision!
Trial sessions are $1800 and $2800 for the wedding day. Book your wedding with Cashmere and Candy and your trial is $1,000! Alexa's one of Sassy's Top Wedding Make-Up Artists, see who else we think deserves a place in our ranks here!
Alexa Bui Make-Up, email: cashmereandcandy@gmail.com, alexabui.tumblr.com