Sweet dreams are made of cheese – and these indulgent recipes prove it!
It's a truth universally acknowledged that cheese makes everything better. Whether baked into pasta dishes and toasties, melted atop burgers, fries and more, or simply enjoyed with a glass of wine, it's the ultimate savoury comfort food. We're always looking for interesting (and delicious!) new ways to feed our cheese addiction – enter the USA Cheese Guild's brand new cheese-dedicated website. Along with interactive games and an ultimate guide to USA cheese stockists, the site boasts an array of recipes that will make cheese lovers swoon in brie-light. To give you a taste of what to expect, we've handpicked the top three dishes that we can't wait to try out, all of which are easy to whip up in our tiny Hong Kong kitchens. Keep scrolling for more.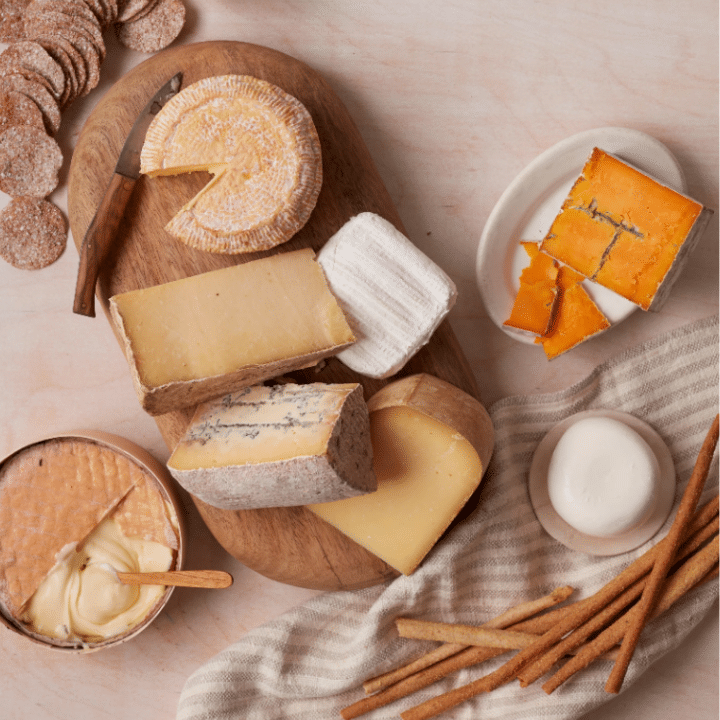 The Cheese
While France is generally thought of as the home of cheese, the following recipes stray from tradition by shining a spotlight on USA cheese. Given the variety and versatility of the produce on offer from the States, it's easy to see why. Did you know that the US produces over 1,000 varieties, ranging from all-American originals like Cream Cheese and Monterey Jack, to the likes of Brie, Baby Swiss, Parmesan and more? In fact, the US makes about a third of all the Parmesan produced worldwide, and is the leading global supplier of Cheddar. What's more, America's artisanal cheese makers are making a name for themselves on the international stage, with the US taking home its first ever win in the World Cheese Awards last year.
The Recipes
USA Parmesan Spinach Dip
Served with warm crusty bread, this velvety dip makes for an excellent sharing appetiser. And it's got spinach in, so it's basically a salad right?
Head here for the recipe.
Fried Chicken and USA Cheddar Cheese Sandwich
Upgrade your regular sandwich with crispy fried chicken and melted USA cheddar cheese – your new favourite dream team.
Head here for the recipe.
Carrot Cake with USA Cream Cheese Frosting and Pecan Nuts
Time to put your countertop oven to good use! This indulgent cake with sweet USA cream cheese frosting is the perfect accompaniment to your daily coffee.
Head here for the recipe.
USA Cheese Guild, www.usacheeseexperience.com
Brought to you in partnership with USA Cheese Guild.