Bags, shoes, clothes and jewellery are all wonderful, but an awesome job is definitely the most covetable thing a girl can have. But how do you land your dream job? That's the question we asked our Super Stylers – a set of fashion industry insiders with exceptionally cool careers. From the Senior Style Editor at Vogue, to the Fashion Director at Lane Crawford, no stone has been left unturned in our hunt for the cream of the crop. Each month we'll be bringing you someone new, so stay tuned ladies… these are words of wisdom you won't want to miss!
 Our first Super Styler Grace Lam, this fashion stylist extraordinaire is not your average Vogue employee. She's down to earth, refreshingly honest, and you're just as likely to see her in the front row of a Formula 1 race as you are at a fashion show. Always impeccably dressed, perfectly accessorised and above all,  inspirational. She reveals how she went from steaming clothes as an intern, to styling supermodels in her rise to the top. Listen up all you budding stylists, this ones for you!
Education and a lot work experience are two invaluable ingredients that will help you progress in the fashion industry. After I graduated from Central Saint Martins with a first class honours degree in Graphic Design I met the founder of i-D magazine (London), and worked as their editorial assistant before assisting their Fashion Director Edward Enninful for a couple of years. During that time, we worked on Vogue Japan, Vogue Italia, V Magazine, L'uomo Vogue and I met the VP of Condé Nast Asia while shooting in NY with photographer Craig McDean. When Vogue China launched I was recruited immediately due to my international work experience and have remained there since.
Fashion Style Editors have to do a multitude of things, and it's a job that constantly keeps you on the move. We attend fashion shows in Europe and New York, discover and promote new fashion designers and talent, create fashion shoots and memorable images, interview international and local designers, predict new trends for each season, and attend fashion events.
A good fashion edit should be immediate and obvious. The reader should be able to understand it straight away and should not have to think about it… that's the ultimate goal.

The fashion industry is full of misconceptions. People assume we don't do any work apart from going to fashion parties and shopping. I would say it involves more hard work than most people imagine, but it's definitely a fun job compared to other industries.
Never be late for anything! Have a strong work ethic and don't expect to reach the top immediately if you want to succeed. You need to start at the bottom of the ladder and work your way up, when I first started as an intern I had to steam clothes and do tedious tasks for a couple of years. Learning languages is a fantastic way to open doors and I'd advise to learn as many as possible. Before entering the fashion world it's a good idea to do some homework and intern with different publications, stylists and editors.

Time management and organisational skills are key. During my time as Edward Enninful's Fashion Assistant and PA I had to be extremely organised because he wasn't, and I learned fast. Organisation is a great skill to have and has helped me a lot in my career. I keep a diary reminder on my Blackberry phone for every appointment and create deadlines for tasks I need to achieve every day. I also think of alternative solutions and backup plans for everything to save time and energy. As long as you're two steps ahead you'll be covered no matter what happens.
Not everything on the catwalk looks as good off it as it does on it. My fashion advice for every occasion and situation is to wear clothes that are suitable to your age and body. Don't be a fashion victim or follow trends too religiously because certain looks might not suit you.

It's important to have hobbies and interests outside of work, my husband is a great chef, so we enjoy cooking, eating, and hanging out at home. I lived in London most of my life which explains my very dry sense of humour! I love British comedy and we watch Formula 1 racing and TopGear UK together with my son even though he is only four months old, they're never too young to start! I also like to take walks around Hong Kong and discover new things around town. If I'm looking for something more exciting Sideways Driving Club in Central where you can pretend to race on a digital F1 track is perfect.
Fashion is my job but it is not my life. I have been working in the international fashion scene for over 16 years now and I am very good at separating work and play. My husband Jason Capobianco is a fashion and beauty photographer but we hardly talk about fashion outside of work. Fashion is my job and I am lucky that I have fun at work, but at the same time it's doesn't envelope everything in my life. If I had to give up my job tomorrow and become a stay at home mama that would be okay.

Obstacles and setbacks make you stronger in the end. Rejection always makes you stronger and dealing with horrible people will help you to be a better person.
It's important to have a mentor, I look up to Fashion Director of i-D magazine (now W magazine) Edward Enninful.
Don't underestimate the power of learning languages. I lived in Paris for 7 – 8 months when I was 18 but I was having too much fun and didn't master the language well enough. Now I wish I was fluent in French as it's such a beautiful language.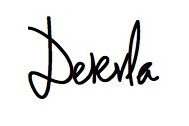 All photos in the That Girl article above were taken by the hugely talented Sabrina Sikora of Sabrina Sikora Photography – get in touch with her at sabrinasikora@gmail.com.