Now that you've mastered the art of the 3×3 Instagram grid, it's time to tackle the fleeting beast that is Insta-stories.
With Insta-trends and tech constantly on the move and more customisable options readily available than that of your MySpace music player (#throwback), it's hard to keep track of it all. What's actually part of Instagram, what's an external app, what's free and what's paid for? We're exploring some of the popular extra additions to really boost your online aesthetic. So, whether you're looking to improve your social presence as a brand or just for funsies, here's few of our fave apps and how we like to use them.
Unfold – Create Stories
Available on iOS
Available on Android
You may have seen this popular minimalist aesthetic popping up all over your story feed from travel and fashion bloggers, and with good reason. Unfold gives you multiple layout options, allowing you to pair video, photo and typography in clean, modern looks for an editorial feel. With a multitude of free layouts available, you're pretty much set – but if you're in the market for polaroid borders, analog film frames and more retro vibes, you can purchase customisable packs for a wee fee, ranging from $8 – $15.
Design Lab – Creative Design
Think of DesignLab as a mini-Photoshop for all your basic photo editing and on-the-go graphic design needs. Like Photoshop, DesignLab uses layers of photos, edits and text to help overlap images and design to create your dream composition. Not just for Instagram, DesignLab sets you up with several formatting templates including dimensions for Facebook, Pinterest and Snapchat. DesignLab partners with one of our favourite stock photo resources, Unsplash, allowing you to add more to your composition from its variety of stunning images, as well as your own.
InShot – Video Editor, Music Cut
Available on iOS
Available on Android
This video editing app covers you on all your basics – from cutting and stitching, to music editing in the free version – but what it's been now known for are the paid filters and effects available in the paid version ($78 per year, $23 per month, or $278 for a one-time purchase). Fan of the boomerang? InShot pro similarly allows you to add texture and moving elements to a usually static image. But instead of your usual instant replay, InShot offers effects in the form of noise, glitch, static, retro TV and more.
https://www.instagram.com/p/BXGDVDNFSgf/?taken-by=hype.type
HypeType – Animated Text Videos
While Instagram itself has upped its game with more native type options, you can now take it even further with HypeType's large library of typefaces and animation styles layered on top of your already stunning image. Great for encouraging call to actions like "Swipe Ups" or whatever you like, this app also allows you to add a background song from your music library to help set the mood. HypeType is free for the most part, but may cost you $158 per year if you want to unlock all animations, remove ads and their mostly subtle watermark.
kirakira+
Made popular by fashion bloggers, beauty bloggers and the like – you may have seen this sparkly app take over your feed late last year. An oldie but still a goodie, for a one-off payment of $8, KiraKira will enhance your usually mundane surroundings into a world of glitter, by taking anything that naturally catches light and adding its signature KiraKira sparkle. The app works on both photo and video and has several different sparkle filters that you swipe through, as well as allowing you to adjust the intensity of your sparkle from a touch of glimmer to just plain blinding.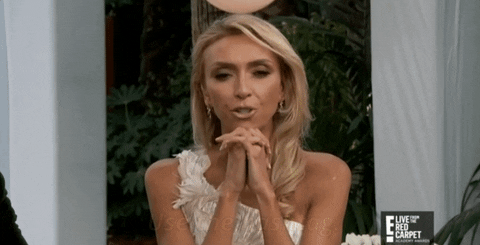 Get creative with these apps together or on their own, and don't forget to share your creations with #sosassy on Instagram!