Got a few days off over the holidays and want to explore this fair city? We've compiled a list of all our area guides to help you out. It's super useful as well if you've got overseas guests in town over the holiday period, too. Whether you're exploring the far-flung areas of Kwun Tong or simply want an easier way to navigate Mong Kok, these area guides are bound to be useful if you want to make the most of our beautiful city.
Sassy's Gough Street Guide
Gough Street may be familiar territory to some, but if you're new to the area and keen on finding some edgy footwear and accessories, this will be a helping hand to the hidden gems in Soho. You'll find quirky home ware pieces, sweet treats, trendy restos and more in this upcoming and coming area…
Sassy's Guide to Happy Valley
There's more to Happy Valley than the races – check out our guide to drinking and dining in the area, as well as where to shop and be pamper. Of course, if you are keen on the races, there's no harm in checking that out on a Wednesday night, too…
Sassy's Guide to Tai Hang
Venturing further towards the eastern part of the Island? Tai Hang has got a mix of drinking spots (including hipster coffee joints!), places to eat and a spot of culture, if you're in the mood to explore somewhere laid-back and cool!
Sassy's Foodie Guide to Kennedy Town
With the opening of the MTR station there soon, K-Town is slowly turning into a food-lover's haven with hip restos, brunch spots and hole-in-the-wall local places to grab a bite. We've rounded up our foodie guide to Kennedy Town right here!
A Day in Mong Kok
Crossing the harbour? Mong Kok's first on the map. This busy district is great for bargain hunting and amazing food – it's definitely worth spending a day or more exploring the area! Check out our guide to how to spend the perfect day in Mong Kok…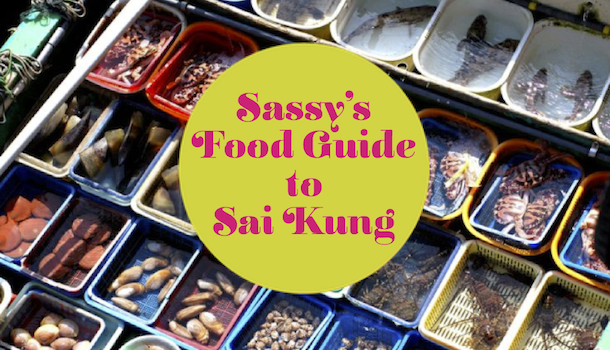 Sassy's Food Guide to Sai Kung
Heading up to the New Territories? The village in Sai Kung is a great spot to wander around at the weekend. There's endless places to eat at, too!
Sassy's Kwun Tong Dining Guide
East Kowloon has great dining spots – just check out Kwun Tong. Explore the area's endless array of cheap and cheerful eats in the old military base. Yep, Kwun Tong used to be a military base for the government… we learned something new too!
Top image sourced via Pinterest