Investing in a diamond is a big deal or at least it should be big enough to make a man go a little bit pale upon enquiring about the price. So wouldn't it be nice if one diamond could be worn many ways? Well now it can be thanks to award-winning jewellery designer Rajesh Sadhwani of Royal Enterprises, one of Sassy's favourite engagement ring jewellers. The family-owned company was set up in 1977 and is very well known in the world of fine jewellery in Asia, the Middle East and further afield.
Royal Enterprises came highly recommended by a fellow Sassy Girl whose mother is a loyal client. So in true tried and tested Sassy style I called to make an appointment and received a time slot for the very next day. Located in Central the office is conveniently located and I was made feel welcome upon arrival by Angelina, Rajesh's stunning wife.
I met Rajesh and his brother Navin who looks after the sourcing side of the company. Rajesh's larger than life smile and passion for jewellery was infectious and as he took me around the showroom I quickly realised that I wanted everything he made. Design is Royal Enterprise's strength and Rajesh won the Governors Award for jewellery design from the prevailing British Governor of Hong Kong in 1986. His creations are mind blowing and when he showed me a necklace with a teardrop diamond pendant that could be worn four different ways with removable diamonds my jaw hit the floor.
Considering that engagement rings can occasionally cost the price of an entire wedding, doesn't it make sense that you should be able to wear your wedding jewellery multiple ways? To me it not only makes the jewellery more special but also a lot more versatile and I love the concept. Rajesh creates jackets for simple diamond studs, necklaces that unhook into bracelets, diamond rings that can be worn as pendants and so much more. Even upon close inspection it's impossible to tell how he masterminds the latches and hooks – which means that each piece stands alone beautifully too.
Royal Enterprises caters to clients looking for diamonds of all shapes and sizes and every kind of precious stone imaginable. No project is too big or small so whether you're looking for something small and sentimental or a stone that's larger than life you should definitely meet Rajesh and the team at Royal Enterprises. I promise that you'll be blown away.
Bookings by appointment only.
Royal Enterprises, Room 701-2, 7/F, Yip Fung Building, 2-18 D'Aguilar Street, Central, Hong Kong, Tel: 2521 2444, email: rajesh@sadhwani.com.hk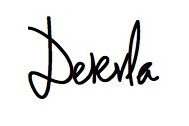 Hi! I'm Dervla, and I grew up in Saudi Arabia to an Egyptian dad and Irish mum before moving to Ireland for boarding school and college. Despite studying business, law and finance, it was publishing that eventually stole my heart. I lasted three months in a venture capital firm before running away from spread sheets and data analysis! Once I started writing I simply couldn't stop and creating content calendars is my idea of fun… weird I know. I started off in luxury print publishing as an Editor and Fashion Director when I first landed in Hong Kong in 2012. Eager to learn more about digital media I joined the team at Sassy Media Group late 2013 and haven't looked back since. I love fitness, fashion, my dog Clive and taking quick trips to see my friends and family. I'm also a bit of a health nut so you'll usually catch me munching on kale and dragging the girls in the office to CrossFit classes.